Char-Koosta News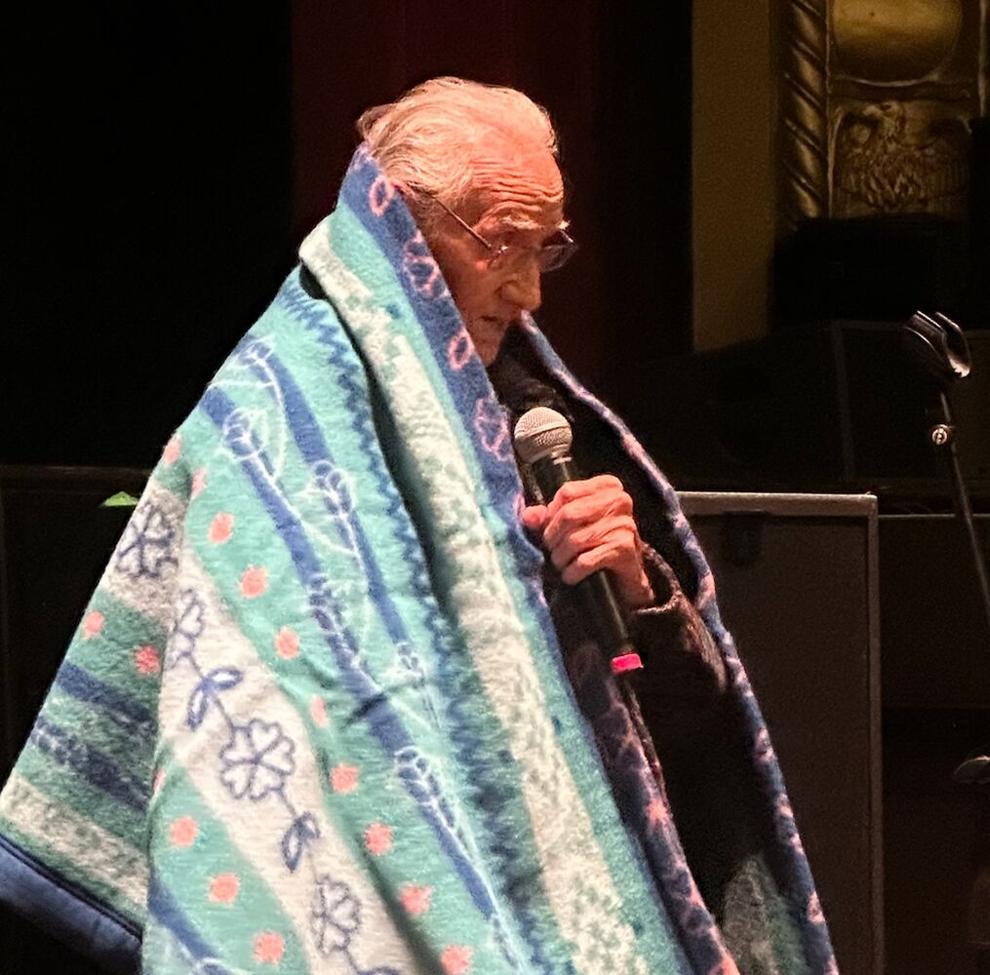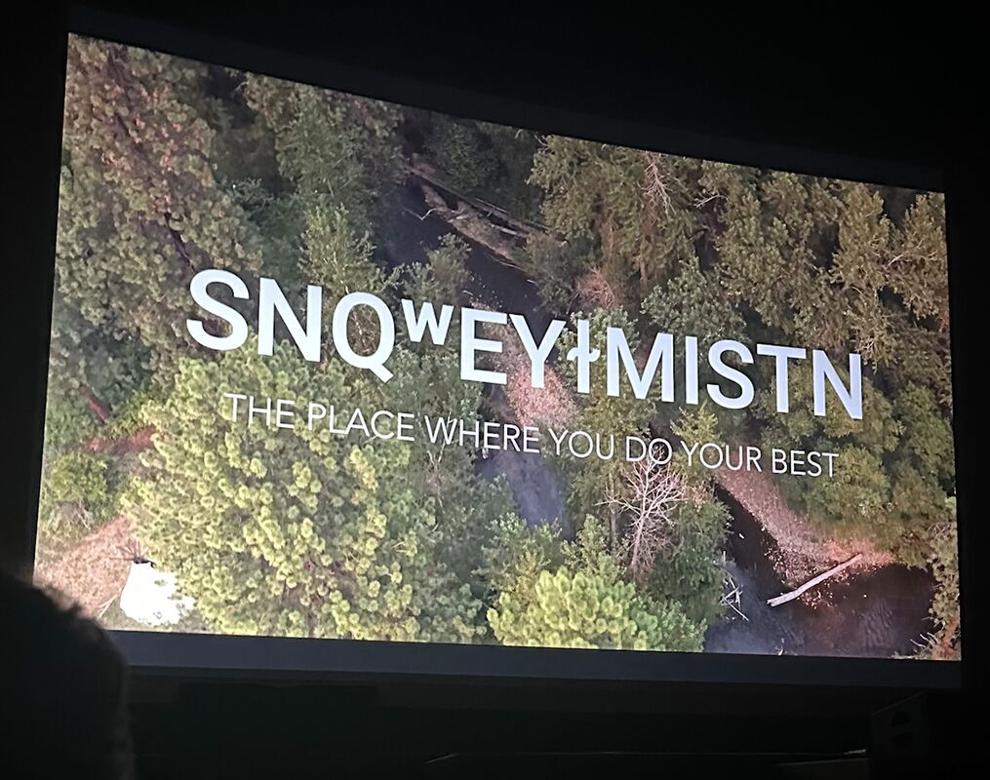 RONAN — Snqʷeyɫmistn, a Native-led foster program that seeks to, "Indigenize solutions for the foster care system on the Flathead Reservation," has seen several new updates and changes since the organization's inception in 2021, including new programs, a new documentary, and organizational changes. 
Snqʷeyɫmistn's stated mission is, "Nurturing indigenous community through experiential learning and traditional life ways." Snqʷeyɫmistn is Salish for, "The place where you do your best."
The organization has seasonal programs in which foster children are taught useful skills, while learning about Salish values and traditions along the way. The organization's focus is on foster children, but they have activities and events that are open to all members of the community. 
Their seasonal offerings revolve around the Salish medicine wheel. For example, programs include Horse Camp (summer), Harvest (fall), Coyote Stories (winter), and River Honoring (spring).
April Charlo, co-founder and chief of programs of Snqʷeyɫmistn, said that the biggest updates came to their summer programming, where they hosted back-backing excursions and an equestrian camp. 
Charlo said one of the most successful summer programs was the Diva Camp, a camp aimed at getting girls interested in wildlife activities. The overnight camp included a talk from search-and-rescue experts, an inner-tube river float, and other activities meant to teach the girls wilderness preparedness.
In addition to expanding its seasonal programming, Snqʷeyɫmistn has also began hosting community events and projects, and plans to add more. The events focus on traditional activities such as dry meat socials and a Kʷulm night, which is a weekly craft workshop. 
Many of these events currently do, or eventually will, take place at the home of Charlo, who is Snqʷeyɫmistn's first "forever parent," meaning she is the parent of a foster child and plans to always remain a part of the Snqʷeyɫmistn community. The organization hopes to one day have a group of forever parents who live together in a community. 
Charlo is the organization's second employee, after co-founder Erika Koskela came on as an employee in 2021. Koskela and Charlo are co-founders, along with Gary Woodcock and Stephen Hunt. The group came together because they shared the vision of creating a community focused on "intentional parenting," and the organization continues to bring together like-minded people who share that goal.
Koskela came on as an employee in 2021 and handled foundational tasks such as setting up payroll and other duties that were needed to get the organization rolling. Charlo came on as an official employee one year later, as chief of programs. Charlo had to make the sacrifice of living off her personal savings until the organization saw enough growth for her to become an employee, a leap of faith given the uncertainties that come with starting a non-profit.
Koskela and Charlo stepped down from the board when they became employees. The current board consists of Craig Stevenson, Gary Woodcock, Nicole Callahan, and Gena Montoya. The board members aim to always have two men and two women on the board.
Montoya and Callahan were brought along because of their expertise in the fields of mental health and social work with the Confederated Salish and Kootenai Tribes. Montoya is a Behavioral Health Therapist with Tribal Health and Callahan is the Foster Care Program Manager for Tribal Social Services.
Koskela said that the two bring a unique perspective that will help Snqʷeyɫmistn provide children with a healthy life. "They see this stuff every day, so to me that's their value in our organization, they already have so much information that we don't have, and knowledge, and so we are really lucky to have them," she said.
Montoya said that her motive for joining Snqʷeyɫmistn is that she believes in the organization's vision, which she described as, "Bringing indigenous values back to the way that we raise kids and supporting our youth in a communal aspect."
Montoya explained that in traditional Native communities, the community was centered around children. She said that this is no longer the case because historical generational trauma has caused a shift in cultural values.
The organization aims to combat the issues that come with generational historical trauma by focusing not only on the mental health of the children, but on the parents who raise them as well. "[We are] helping them to understand that your history is broken, but we don't need to stay there," said Montoya. 
Montoya said that in Native communities many grandparents raise their grandchildren, which is a challenge because statistically Natives die at younger rates than other ethnic groups. "And what happens to the grandchildren when their grandparent dies at an early age?" asked Montoya. 
"[We are] bringing our community back to a place where we not only honor kids, but we honor ourselves," said Montoya.
Montoya said that her goal for the organization is to do more community support, which Snqʷeyɫmistn is working towards by offering more traditional classes such as beading, moccasin making, and ribbon skirt making. "Because that's where we thrive, because Native people are very social," she said. "That's how you build that sense of belonging, is figuring out how you belong in the community, figuring out who you connect to." 
Callahan said that as someone who works in social services, she seeks to bridge the gap between what is feasible to do through social services and what many children, especially Native children, really need. 
"There has to be more than just CPS, it's not enough," said Callahan. "I have a deep passion for the work that I do, but I'm very limited in what I can do there," she said. 
Callahan, who was a foster child herself, emphasizes the importance of culture and community to the children she works with. She said that she knows from personal and professional experience how important culture and community is in helping Native youth, especially those in the foster care system, succeed.
Callahan has seen a lot in her field, and at a Snqʷeyɫmistn board meeting she shared the story of a child who went from the foster care system to prison shortly after turning 18, an experience that is unfortunately not uncommon for those in the foster care system. Callahan said that the tools and support that Snqʷeyɫmistn aims to provide children with could prevent things like that from happening.
"I want them to have a place where they can come and learn, and feel connected and that they're a part of it, and get to know themselves and their family, and just who they are. It's needed," said Callahan.
At the board meeting, the board members and employees discussed what Snqʷeyɫmistn needed, such as new roles the organization hoped to develop and items that they need, and how these things would get done.
The board meeting was conducted in an open and relaxed manner, with everyone having an equal say in proceedings. This is because Snqʷeyɫmistn strives for a non-hierarchal leadership model, another way in which it seeks to stay true to its Indigenous roots.
In 2022 the organization hired Samantha Slade, author of Going Horizontal, as a consultant to teach the organization how to implement a lateral leadership model. Charlo explained that hierarchal structures are something that were brought to Native communities with colonization, and that she feels they aren't fitting for an Indigenous organization. 
"I really feel like this is this is the right way to do things in Indian Country, because I don't feel that tribes led in a hierarchical way," said Charlo. She said that she was starting to do research and have conversations that centered around the question, "What if our what if our Tribes operated in the lateral leadership model, rather than a hierarchical model?"
"[We] adopted, I think, this colonial value of leadership which I don't think we had," said Charlo.
Charlo said that the overarching goal of Snqʷeyɫmistn is to build a small village of foster families raising foster children, with a ceremony house in the center that is surrounded by homes, a ranch, and a garden. "And any and every therapeutic component that you could think of that will help us create a healing community for adults and children. Because the healthier the adults are, then the healthier the children are," said Charlo.
The idea that community, support systems, and healthy role models are needed to raise healthy children is central to the ethos of Snqʷeyɫmistn. Charlo explained that many Natives are alienated from community, which she said contributes to problems inflicting many Native communities, such as depression and suicide.
"We've been communal people for thousands of years. For thousands of years, we perfected how to live communally, and I believe it was perfected, and we did so well because there wasn't a hierarchical structure," said Charlo.
"Raising kids together was communal. There were always children together, there was always the support of sisters, cousins, aunties, grandmas, everyone there was just a unit," said Charlo. 
The organization's goals are ambitious, and Charlo said they still have hurdles to overcome, such as not knowing where this property will be or where much of the funding for such an expansive initiative will come from. "We're just going on faith that our ancestors will support us and carry us through, because so far so far we've really had our road just falling into place," said Charlo.
Charlo said that working for a nonprofit can be challenging, but that she feels encouraged by people she comes across who really believe in the organization's vision and offer support. "We hear all the time 'this is so needed' and that really helps motivate us to keep putting one foot in front of the other, no matter how tired we are," she said.
"We've had really, really amazing support from the community," said Charlo, including large donations such as two vans, one of which was donated by the Salish Institute. 
Recently, the organization was given a $50,000 match goal by the Denver and Rose Foundations, promising to match up to $50,000 of all donations made to the organization. Charlo is hopeful that those who believe in Snqʷeyɫmistn's mission will help them meet this goal. 
Recently, the organization was featured in a documentary short that premiered at the Big Sky Film Festival in Missoula. The documentary was directed by Ivy and Ivan MacDonald, two Blackfeet filmmakers who are becoming well known for their contributions to the world of Native cinema.
CSKT members both worked on and were featured in the film, including Johnny Arlee, who spoke in the film.
Ivan Macdonald said the goal of the documentary was to showcase the story of Snqʷeyɫmistn, as well as function as a learning opportunity for people who were interested in filmmaking, who received hands-on training during the process of creating the short. The project was facilitated by producer Lynn-Wood Fields, who connected Charlo and MacDonald.
MacDonald said that he wanted to get involved because he believed in the organization's goal, which he described as cutting edge. "I just have the utmost respect for April [Charlo] and the [Snqʷeyɫmistn] team," said MacDonald. 
MacDonald said that he wanted to highlight the importance of kinship placement for Native children in the foster care system, and to showcase the work that Snqʷeyɫmistn does in combatting the high number of Native youths who are in the foster care system.
"I just hope that it continues, because I think that something like this program is so important, and that if successful it becomes this larger beacon of hope for different communities," said MacDonald.
More information about Snqʷeyɫmistn can be found at Snqʷeyɫmistn.org, where those interested may also make financial contributions, learn more about donating items, and learn more about providing expertise to the organization.