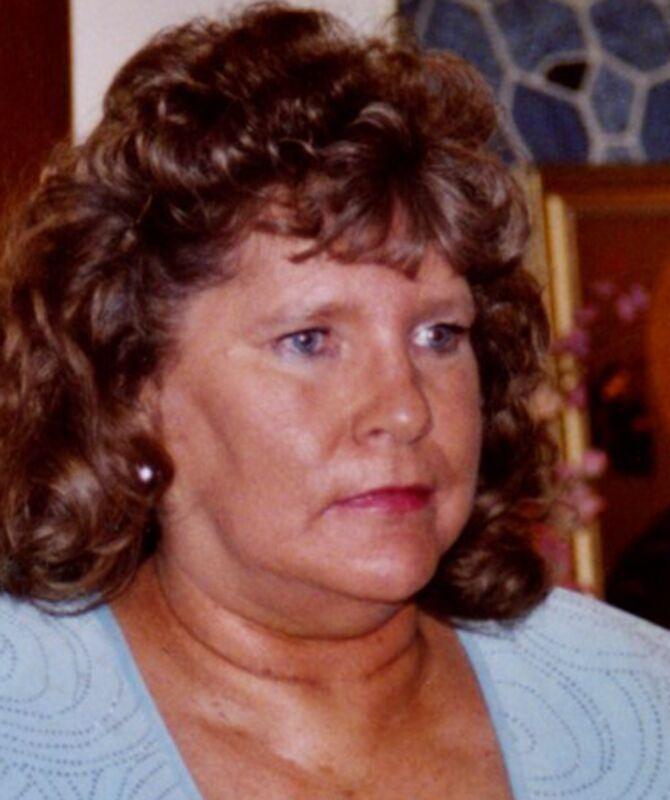 Trudy Lynn Brown Nault, age 72, of Great Falls, died October 28, 2020, of natural causes.
Trudy was born November 1, 1947, in Polson to Harry and Bernice Brown. She was a member of the Confederated Salish and Kootenai Tribes. She moved with her parents to Great Falls in 1951. She attended local schools, proudly graduating with the first class of the new CMR High School in 1966. Trudy had many life-long friends and classmates from CMR that she remained in contact with. She spoke fondly and often of her friendships and her high school days in Great Falls.
Always ambitious and fiercely independent, Trudy worked for many years as a cashier, bookkeeper, and as a secretary at the 4-B's Cafeteria in the Holiday Village Mall. She worked at home too, keeping her home immaculate and beautifully decorated while raising her son, Steven. For a short time in the late 70s, Trudy and Steven moved to Polson where she worked as a clerk at Hubbard's Pharmacy (Harbor Pharmacy). As the saying goes, "Home is where the heart is," and Trudy and Steven eventually returned to Great Falls where she lived out the remainder of her life.
Keeping in touch with family was always a priority for her. Whether visiting on the phone or in person in the Flathead area, she was always up on the latest news of her large, extended family. She attended as many family reunions and get togethers as possible. She loved to visit with each person, welcoming any new family member or baby. Trudy enjoyed reminiscing and had a mind like a steel trap. She never forgot a name, date, funny story, or a beloved memory of family or friends. 
Trudy was preceded in death by her father, Harry; mother, Bernice; stepfather, Bud Peters; and her beloved younger brother, Gary, who shared the same birth date. 
Survivors include her son, Steven (Jody); their children, Jalissa, Marissa, and Tristan of Belgrade; nephews, Chris Brown and Cody Brown of Polson; and many aunts, uncles, and cousins.
The family would like to send a special thank you to Trudy's friend, Peggy Becker-O'Hare, and other friends for their help, care, and compassion with Trudy. God bless you Peggy and all.
Cremation has taken place and services are planned for 2021. Please send memorials to the Montana Association for the Blind (1802 West Park, Anaconda, 59711). Condolences for the family may be shared online at www.OConnorFuneralHome.com.