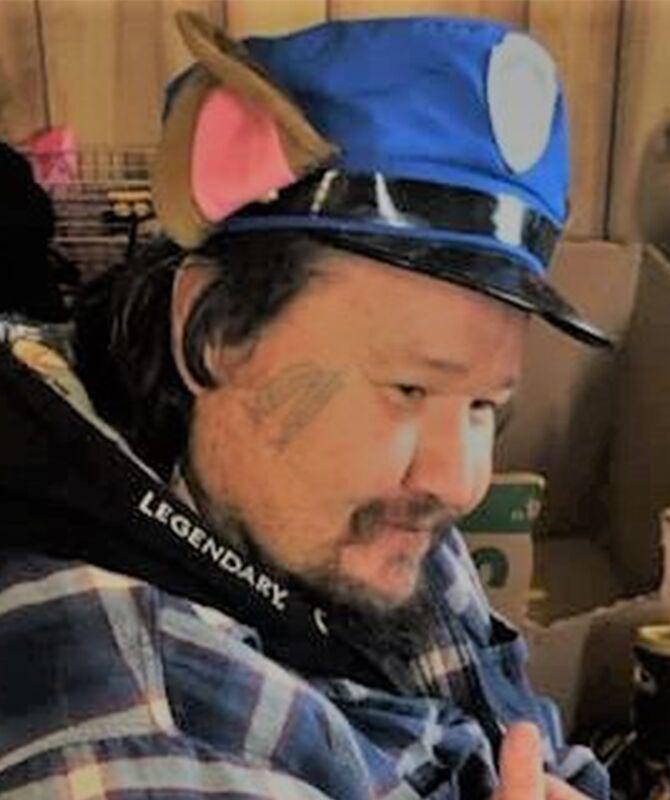 Shawn Dean Zaste was born October 19, 1972 in Wenatchee, Washington to Leota Lorraine and David Joseph Zaste. He was raised and attended schools in Wenatchee and received his GED at Edmond's College in Everett, WA. Later he lived in various Washington towns eventually settling on the Flathead Reservation where he passed.
He passed away at St. Luke's Community Hospital in Ronan on January 29, 2021 surrounded by family. 
Shawn was the twin to his sister Sandra Darlene Zaste, as well as three other siblings from his mother: Susan Diane Castro, Kenneth Wayne Ebner and Carol Ann Garcia, plus an additional seven siblings from his father: Rita Fitzgerald Zaste; Walter Lee Zaste; Summer LaLawn Zaste; David Allen Zaste; Marlin Lloyd Zaste; Mary Fredrickson and Betty Ann Moen. Shawn also had a close brotherly bond with his cousin Baylor B. Baylor who preceded him in death as well as Diane Lynn Courchane, Patricia Ann Courchane and Candice Charmaine Baylor.
He married Belinda Rose Cox on August 20, 1994 in Cashmere, Washington. They had one daughter, Shawne Elizabeth Zaste and two grandchildren James Russell Freeman and Elaine Elizabeth Freeman.
Shawn was a talented native artist and very mechanically inclined, if it was broke, he could fix it. He helped his parents work in the fruit orchards around Wenatchee as a young boy. After his mother passed, he lived a short time with his father and sister Sandra in North Dakota and Spokane, Wa. He also stayed with his cousins, Patricia Courchane and Baylor B. Baylor, and a good friend Sue Sherwood prior to his death. They say he was a dog whisperer and wherever he was the neighborhood dogs would gather around to visit with him.
He was a proud member of the Salish (Pend d'Oreille) tribe and the Turtle Mountain Chippewa tribe. He was immensely proud of being a Jocko Finlay descendant.
He was preceded in death by both of his parents.
He was cremated on February 1, 2021 at Foster's Funeral Home & Crematory in St. Ignatius.
A Memorial BBQ will be held later this summer in Montana in his honor.