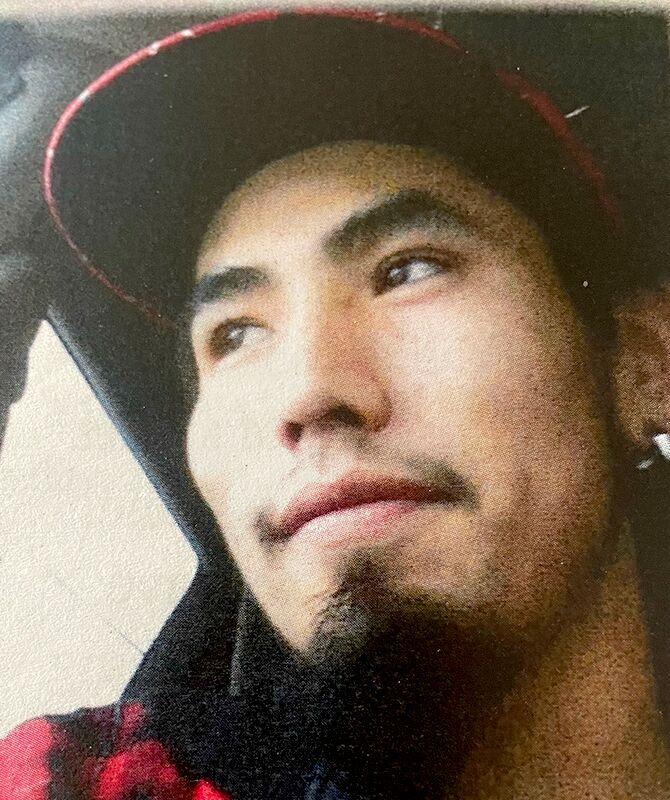 DAYTON — Ryan Patrick Nicholas Lefthand, 35, passed away on Friday, May 28, 2021. He was born on November 14, 1985, in Kalispell to parents Edna Mae Lefthand and Wilbert Lee Michel. Ryan attended Two Eagle River School and was a collector of Star Notes and Mario Coins. He was also known for his hacky sack skills, his favorite color red, his passion for music like TechN9NE and Bob Marley, and his love for hiking and hunting with Oskie.
Ryan is survived by his wife Brandy Mahkuk and his six children: Lei'Ella Lefthand, Luky Lefthand, Nesta Lefthand, Artemis Lefthand, Lorelei Spotted Eagle, and Theodore Spotted Eagle. He is also survived by his uncles, Wain (Cheryl) Lefthand, Tom Antiste, and his aunt, Naida Lefthand. He is also survived by his brothers and sisters, Newman Cuch Jr, Wesley (Rhonda) Lefthand, Oskie (Sophia) Lefthand, Josh Lefthand, Leighann Michel, Bubba, Waylon, Damen, Jessie McDonald, Mike Grant, Mike Pierre (Sarah), Aneena Antiste, K'la Antiste (Abe), Phylissa Bigcrane (Andrew) Harley Cutfinger, Issac Pierre, Issac Mahkuk, Ivan Mahkuk, JD Nichols, Nick Burland, Jayden (Nita) Smith, Kris (Cee) Mahkuk, Dannon Lindquest, Rikki Nichols, Ray Nichols, and Daniel Cartwright. Ryan is also survived by his nieces and nephews, Denzel Lefthand, Payton Lefthand, Anton Lefthand, Ivory Lefthand, Lauren Lefthand, DaizeyHewankorn, B-Ray Pierre, Cailin Pierre and numerous other nieces, nephews, friends and fellow Technicians.
Ryan is preceded in death by his parents, Edna Mae Lefthand and Wilbert Lee Michel. He is also preceded in death by his brother, John Pierre and his nephew, Trevor Cuch.
Wake and rosary services were held at Koostahtah Hall in Elmo with graveside services following at Dayton Cemetery. Arrangements were under the care of The Lake Funeral Home and Crematory.