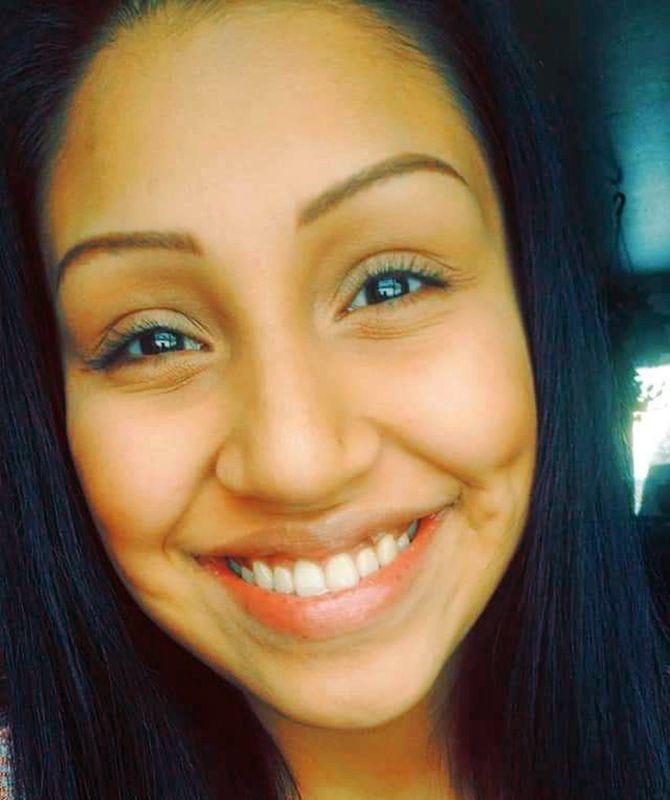 Ruby Dae Saluskin, 24, of Ronan passed away on Saturday, May 23, 2020. Ruby was born on January 31, 1996, in Yakama, WA, to Bonnie Asencio and Brian Saluskin. She was a tribal member of the Yakama Nation. 
Ruby was a brave, strong-willed, intelligent, independent woman who always spoke her mind. In her children's eyes, she was a superhero because nothing was impossible; she always found a way. Even when all odds were against her, she persevered through anything and did so with her head held high.
She had a huge heart and was a loving person who would not hesitate to help someone in need, and this quality was more of an instinct. She had a wicked sense of humor to go along with her unique laugh and a stunning smile that would light up the room. Ruby loved to express herself through her artwork, poetry, music, and her stylish wardrobe she could wear anything and look fantastic. She loved nature and doing everything she could to get closer to it. She enjoyed camping, swimming at the lake, and picking berries with her family and friends, but most importantly, she loved spending time with the people she cared for dearly. Ruby had many aspirations that focused on being entirely self-sustainable. Her aspirations include agriculture, growing her own food, carpentry to build her own house, healthcare, and caregiving to take care of the ones she loved, both old and young. Other aspirations she had were to make her own music and start her own business of making all-natural cleaning and cosmetic products. 
In 2013, Ruby read a poem of hers during the TERS Art Slam, which showcased students creative talents. Ruby took 1st place in the 2dimensional category for her outstanding Tupac painting, then she performed in the music category and took 2nd place. In 2014, she graduated from Two Eagle River school and was very proud of this accomplishment. A year later, she married Jordan then started their life in California. She later moved to Spokane, WA, for a year then eventually moved back home to the Flathead Indian Reservation. She took online college courses with the Ultimate Medical Academy to become a nurse before having her third baby. Most recently, she has lived in Ronan and was working three jobs to support her three children all by herself. 
Ruby had a strong work ethic in her various jobs and devoted her life to providing for her three children, Serendipity (4-years-old), Jeremiah (3-years-old), and Ruby (1-year-old) with a loving, stable home. She loved her children unconditionally, and there was nothing she loved more than being a mother to her three beautiful babies. Her babies were her entire world, and she will carry their hearts for a lifetime.
Ruby is survived by her three children Serendipity Mae, Jeremiah Jay, and Ruby Rain. Her mother Bonnie Asencio, father Brian Paul Saluskin and stepmother Michelle Alice M Saluskin; grandmother Francine Antoine; her sisters Bonnie Alabama Saluskin, Kristen Ashley Twoteeth, Maureena Teelah Twoteeth, Sarah Whitney Twoteeth, Destiny Francine Joseph, and Western Meadowlark Saluskin; and brothers Jabez Earl Saluskin, Sheperd Shoogs Saluskin, and Hollis Quill Saluskin; nieces Rylah, Alicia, and Melanie; nephews Ronald, Kaige and Bryan Jr; aunt Julie Ann Saluskin, uncle Ronald Lee Saluskin; and many other numerous aunts, uncles, and cousins who all loved her and will miss her dearly. 
Ruby was preceded in death by her great-grandfather Pete Asencio; great-grandma Susan Antoine; grandmother Gladys Mae Sheoships Saluskin, grandfathers Benjamin Asencio, Rudolph Valentino Saluskin; aunties Jessi Qualtier, Sandra Saluskin, and Virg Charlo; uncles Geno Asencio, Rudolph Saluskin Jr, Stewart Saluskin, Stephen Anthony Saluskin, cousin Jay Asencio.
A wake began on Wednesday, May 27, and funeral services Thursday, May 28. Burial followed at Arlee Cemetery.