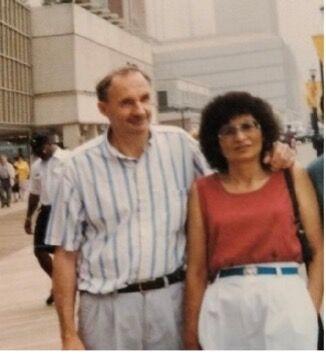 Rose Mary Westerman passed away at her home on February 13, 2023.
She was born in St Ignatius on June 25, 1941, to Frank Phillips and Mary Glover. In her youth Rose was raised in Polson and attended school there and at the Urslines in Mission and Canada and the school for the Deaf in Great Falls. Rose married the love of her life, James Westerman. James and Rose spent their lives in Pablo and North Crow raising Debra and James Jr. They lost their second child Cheryl Dawn just a few months after being born. Rose worked as a wife and mother and worked in the potato fields seasonally. Rose found a love for caring for animals, she loved her "fur" babies.
She was proceeded in death by her husband James, daughter Cheryl Dawn, brothers: Joey, Bobby, Daryl and Ernie (Bugs), grandsons: Alan and Aethan.
She is survived by her sister Marge Blixt three Grandchildren: Amber, Andrew and Adam. four Great Grandchildren: Dalton, "lil" Deb, LaShaya and Fynlee, one Great Great Grandson ZuAlan