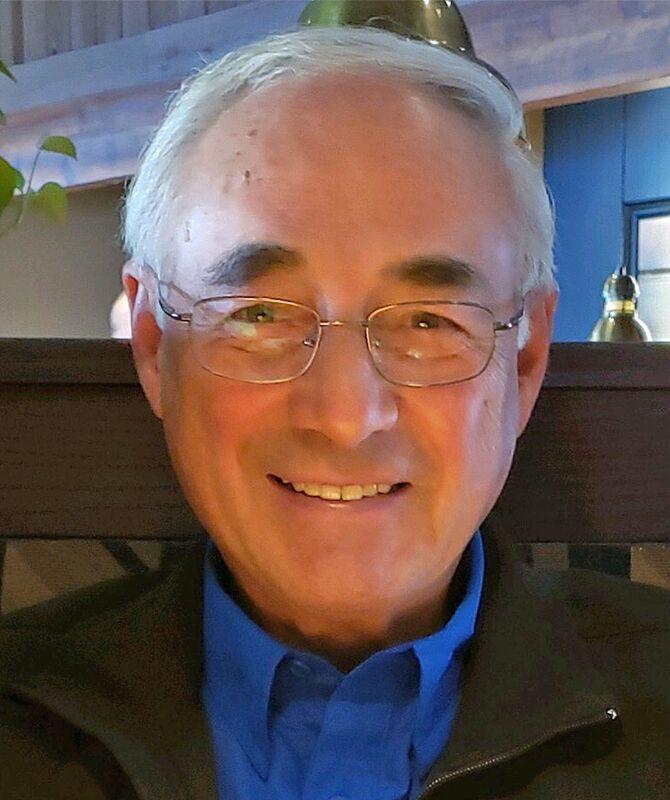 Ron entered into the loving arms of his Lord and Savior, Jesus Christ on November 1, 2021 with his loving family by his side. Ron was born August 22, 1947 in Elma, WA to Wanda and Francis Decker. He is survived by his loving wife of 53 years Connie, his daughter Tina (John) Ramey, granddaughter Sylvia; his son Travis (Shasta) Clark; grandson Elijah Dove, and many others that called him "grandpa". 
He grew up in Spokane Valley, graduating from East Valley High School in 1966. He immediately entered into the U.S. Marine Corp in 1966, proudly serving his country in the Viet Nam War, and Honorably Discharged in 1972. 
He married the true love of his life, Constance (Connie) Goodman, on September 28, 1968. Ron was a loving, caring and devoted husband to Connie, recently celebrating 53 years of marriage. 
Ron and Connie started Ark Carpet & Upholstery Cleaners in 1985, built with long hours, hard work and love of family, officially retiring in January, 2021. The business has earned a very honorable reputation in the Community, and continues to be operated by their son, Travis who has worked alongside Ron for 20 years as their only employee. 
Ron was very proud of his Native American heritage, and was a member of the Flathead Nation of the Confederated Salish & Kootenai Tribes in Pablo, MT. He is a Veteran Elder of the Tribe, and is recognized on the Flathead Tribal Veteran's Memorial Wall.
Ron was a Godly man that always reflected the truth of the gospel, truly living his faith. This characteristic was very evident in the way he lived his life, raised his family, and to anyone who had the opportunity to know him. 
He loved to golf, and always looked forward to the Annual Goodman Golf-a-thon that he enjoyed for over 30 years. He had many dear friends, alot of them being friendships maintained since high school years. 
Ron is also survived by his sisters Sharon Jones, Kathi Evaneski, Linda Susan Decker Saunders, brother Thomas Decker, and numerous nieces and nephews. He was preceded in death by his parents, Wanda (Edwin) Akers, Francis Decker; grandparents Rosalie (Morigeau) and Pat Shea; brother Gary Michael Clark, James Robert Decker and Frank Eugene Decker, nephew Dailan Clark.
~Semper Fi~
Internment with military honors will be held at 11:15 a.m. on November 19, 2021 at the Veteran's Memorial Cemetery located at 21702 W Espanola Rd, Medical Lake, WA 99022
Memorial Service to celebrate his life will be held on November 20, 2021 at 11:00 am at Valley Real Life Church which is located at 1831 S Barker Road, Greenacres, WA. 99016
In lieu of flowers please make any donations to Moody Aviation Scholarships at 6719 E. Rutter Ave, Spokane, WA 99212 In memory of Ron Clark for "Student Grant Fund".