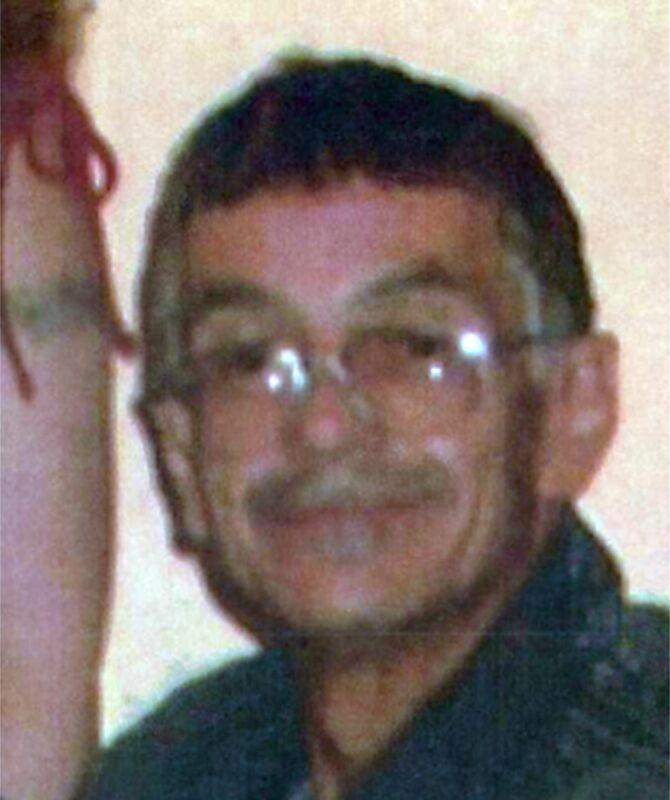 EVARO — Ron was born to Eldena (Bellmore) and Charles Hunter Jr. on April 24, 1957. He was born at the Holy Family Hospital in St. Ignatius. He died at his home at the Schley Home sites on October 23, 2020.
Ron attended grade school at the Villa Ursula (Ursuline Catholic School) in St. Ignatius. He then went on to High School at Mission High. After school he went on to work with Forestry and to fight fires. He became a crew boss. He loved this kind of work and loved being in the mountains. Even though it was hard work, he and his friends had a lot of fun. He was very proud to be a fire fighter. He did this for many years, then he transferred to Missoula to work building pumper trucks. He enjoyed telling stories about when he fought fires. He took an early retirement due to back problems.
During his younger years, Ron met Tonya Azure. They had two sons, Jericho and Charles Chuck). Later, Jericho got married, and gave them two grandchildren, Mystica and Shehee. They were the true loves of his life.
Ron was proceeded in death by his parents Chuck and Eldena Hunter, brother Gordon Hunter, sister LeAnne Hunter Matt, nephew John Francis Matt, uncles and aunts, and his Bro's Frank Sheridan and Ralph Henry.
Ron is survived by his two sons Chuck Hunter and Jericho (Mystica, Shehee) Hunter, brothers Hobert (Lyle/Hobie) Hunter, Ken (Susan) Hunter, Bob (Kelly) Woodcock, and brother in law, Clark Matt; Sisters Char (Joseph "Injure Joe" Hunter, Dante and Darius McDougall, Levi and Isaac Alexander) Hunter, Millie and Jim Schmidt; nieces Michelle (Jon Anthony, Arianna) Matt, Jori (Caleb "Hoss", Angelique) Hunter Alire, Brittani and Eli (Malicai, Darius "Fuss", Silas "Wild Bill") Shaw, Susie (Frank) Stanger; nephews Steve and Jackie (Hunter) Bonner, Michael and Hannah (Zarriah "Z man", Jeremiah, Brickston) Graham, Kanyon and Shade Stevens; and most important, "Grampaw", his loving companion (dog). And, all his Bro's and sisters that are not blood related, but, heart related.
This is not goodbye to Ron, but, a see ya' later. As he starts his journey up through the mountains to join our loved ones, who have gone on ahead of us.