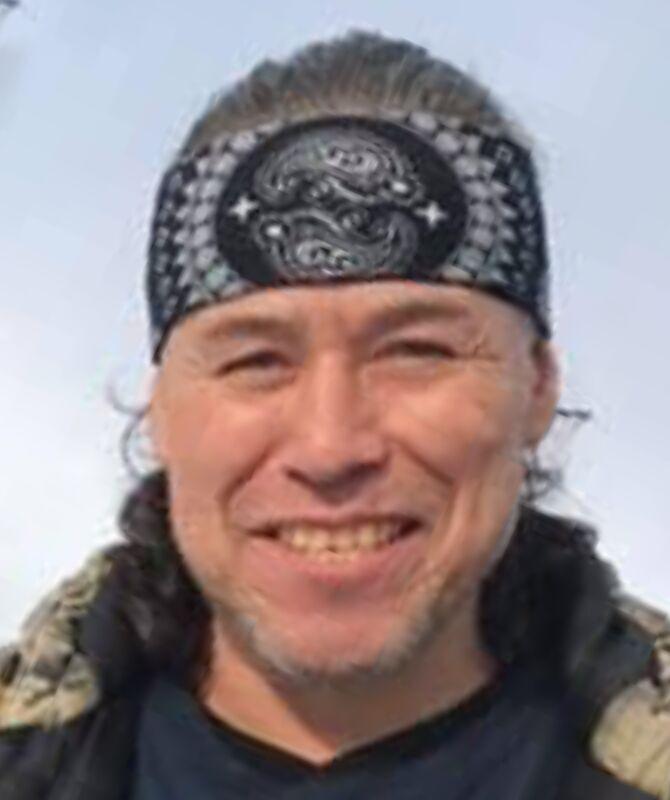 ELMO — Richard Thomas Nichols, age 52, passed away on November 7, 2022. He was born on March 15, 1970, at St. Joseph Hospital in Polson to Betty Tenas Nichols and Richard Justin Nichols. 
Rick attended school in Elmo and then onto Polson at Linderman Elementary and Polson Middle School, where he excelled in wrestling. He went to Polson High School until his junior year when he transferred to Sherman Indian High School in Riverside, CA. He then went to Chemawa boarding school in Salem, OR.
Rick worked at various jobs in his life. He worked in forestry for a while and later he especially enjoyed working outdoors doing landscaping. More recently, he enjoyed his job at Kwataqnuk. 
Rick had many hobbies. He liked going out in the woods with his uncles and cousins. He liked going fishing. But one of his favorite pastimes was just hiking and walking. He loved music and played his guitar and sang, even some of his own songs. He had also learned to do beadwork and horsehair braiding.
He was together with his girlfriend Lisa Bigby for several years and they were blessed with their son Sean in May 1992. Rick was proud of his son, and it was a devastating blow when he passed away in 2018. About a year later Lisa also passed away. 
Rick is survived by his mother Betty, sister Rachel, nieces and nephews Randy (Vayda), Marshall, Jocelynn, Rydell, and Jayda, his two grandchildren Lily and Andrew, his uncles in the Tenas family are Frank, Tim (Sandy), and Vern, his aunties Bernadine, Janice (James), and Annette. He had a big, wonderful family with lots of cousins.
A Rosary were held Friday, November 11, 2022 and funeral service on Saturday, November 12 at Elmo Hall. Burial followed at Dayton Cemetery.
Messages of condolences may be shared with the family online at www.lakefuneralhomeandcremation.com. Arrangements are under the care of The Lake Funeral Home.