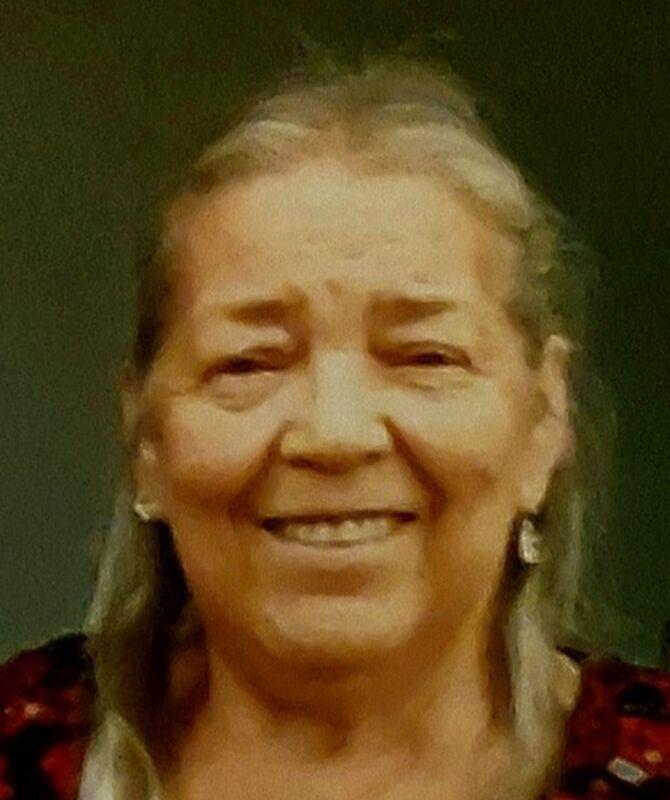 Regena Fay Ely passed away October 31, 2021. She was born to George Aldrich and Joan Hawkins but raised by her dad Charles Hawkins. She grew up all over the U.S. as an army brat, and finally made her permanent home in Montana. Here she met and married Daniel Bisson and later married Steve Ely and worked eight-plus years for St. Luke's as a CNA and taking pride in caring for others. 
She loved the outdoors, friends, especially her family, and always had a giving hand and was willing to help anyone in need. She also was a funny woman and can take other people's jokes or pranks, like running from grasshoppers or fake mice. One time someone took some blocks and string together to make something like a mouse and threw it in her room while she was watching tv in the dark and she ran out screaming. Once she saw what it was, she was laughing as hard as everyone else. Another time is sometimes she'll mishear or mess up words like when Charity asked her "Would you like a hole dug?" as in hole in the ground dug and she replied "Yeah, I want one of them, what's a holedug?". She always tried to have a good time with anyone she was around and loved her family very much. The Ely's welcomed her and her children into the family immediately and will forever be part of it. There was a special place in her heart for all of her niece's and nephew's as well as many bonus kids. 
She is preceded in death by her parents Joan and Chuck Hawkins, and her brother Kevin Aldrich, her mother-in-law Audrey Ely, and her sister-in-law Kathy Snyder. She is survived by her children Charity Bisson, Dani Bisson and Hope Long (Adrian). She has eight grandchildren, Donovan, Julian, Nathaniel, Nehemiah, Josiah, Sadie, Austin, and Jazzy. She has two very special plus grandchildren Jeffery Partida and Christa Ann Red Crow. Her surviving siblings are Lori Sebestin, Tammie Jo Guardipee, Cindi "Sam" McPherson, Dawne "Peaches" Scott, Keith Hawkins, and Cory Hawkins, sister in law Tammy Ely and brother in law Bodie (Bobbie) Ely. 
Her services were held at the St. Ignatius Community Center on Thursday, November 4. Foster Funeral home is assisting the family with arrangements.