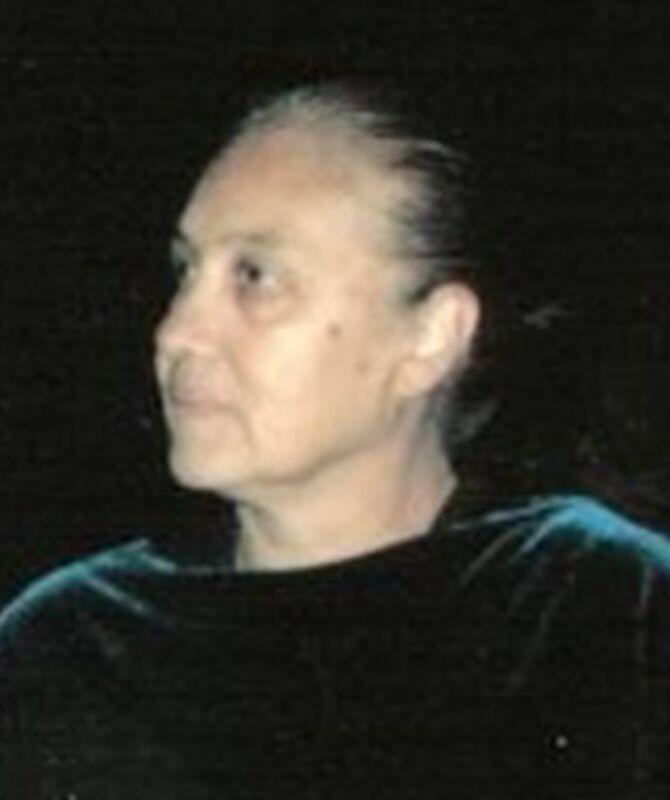 Mary Sue Ross died of cancer on November 13, 2021 at St. Joseph's Hospital in Polson. She was the first born to Opal Lucille Swaney and Volmer Lee (Sonny) Ross on April 16, 1948 in St. Ignatius. Mary Sue was named after her grandmothers, Mary Catherine McDonald Swaney and Sue Thompson Ross Ford, and shared a birthday with her Uncle Bearhead. From her birth, she was closely tied to family and community. She was a proud member of the Confederated Salish and Kootenai Tribes. 
She attended school in Ronan, the Ursuline Boarding School, Holy Names Academy, and graduated high school from the Good Shepherd Home in Helena. She attended Carroll College in Helena and college in California. 
Mary Sue was known for her beauty, her intellect, and her creative and adventurous spirit. She was the darling of older family members, who would frequently remark what a beautiful child she was both physically and intellectually. She often entertained relatives with her story-telling and was a gifted creative writer. 
Mary Sue lived in Missoula most of her adult life. She was a frequent patron of Eddie's Club and was the life of the party among artists, writers, college professors, and activists. She was highly perceptive and outspoken, sometimes to her own demise. She possessed keen social justice sensibilities. 
She was preceded in death by her parents and her daughter-in-law, Lucille "Muffy" Old Horn Ross. She is survived by her children, Mary Catherine Lucille Leptich and Paul Lee Ross, Sr.; her grandchildren Paul Jr., Daniel, Nathan, Trevor, Nakota, Tashawna, Joey, and Bruce; and 18 great-grandchildren. She is survived by her five sisters and their families: Luana Ross (Daniel Hart), Kathy Ross, Duretta Billedeaux, Ramona Cajune, and Julie Cajune. 
Mary Sue suffered mightily from mental health issues and became a shadow of her former self. This caused our family great pain. Please be kind and do not allow anyone to bully or make fun of those who suffer with mental health issues. Our family owes a great debt to older and younger community members, who helped protect Mary Sue in the final years of her life. Thank you to Rod's IGA in St. Ignatius for their patience and treating our cherished relative with kindness. 
We are grateful to her daughter Lucy and our sister Kathy, who tended to her until the end. We know it wasn't easy. Life on earth was not easy for Mary Sue and our family celebrates that she is finally at rest. 
Rosary was held on Friday, November 19 at 7 p.m. at Foster's Funeral Home in St. Ignatius. Funeral services will be held on November 20 at 11 a.m. at the Catholic Church in St. Ignatius.