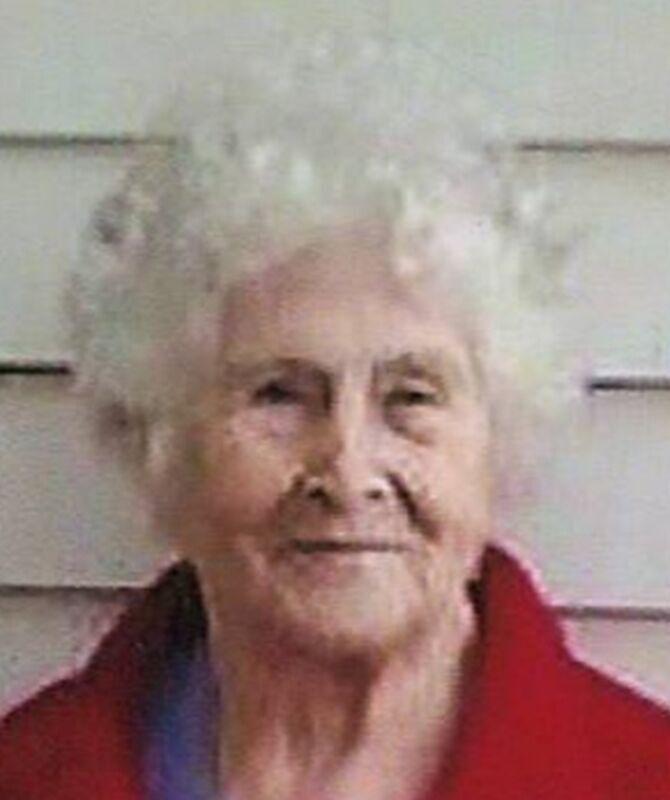 Marjorie Kathleen Gardipee-Seaman, 89, peacefully left this Earth to embrace her loving family and Heavenly Father (Creator) at 6:30pm on Saturday, October 23, 2021. 
Marjorie was born on October 30, 1931 to Clemence Marie Doney-Gardipee and James William Gardipee at Section Creek. Her aunt, Isabelle Werk, was the mid-wife and helped deliver her. She was raised at the Gardipee Bottoms until she was 5, then moved to Fort Belknap. Marjorie graduated in 1949 from St. Paul's Mission High School in Hays, Montana. Marjorie was athletically and academically involved in High School, she played basketball and loved it; she was an All-Star basketball player. She married Robert Henry Voise, which later ended in divorce but had nine wonderfully, beautiful children. She later met her Golden Angel, Melvin Jay Seaman, married him on November 15, 1970 in Chinook, Montana. Melvin and Marjorie from there started building their future together. 
When Melvin and Marjorie lived in Chinook, she would help Melvin with his custom haying, while she sold home interior designs. In 1980, they moved to St. Ignatius, within a year and a half they bought the house and land they currently reside on. They built from the ground up and made an incredibly beautiful home she was immensely proud of. Marjorie and Melvin hosted many holidays, BBQ's, family dinners and even a wedding at their home. Marjorie had a green thumb and took pride in her beautiful garden and orchard. They worked hard to create their own little paradise. 
Marjorie was baptized Morman and sealed to Melvin, in 1972 at the LDS Temple in Salt Lake City, Utah. She taught Sunday School and was part of the Relief Society. She had extraordinarily strong Faith and loved being a part of the LDS Church. She once said, "the blessings she's received from the elders from the LDS Church, she was able to overcome fears and be blessed with the wonderful loving husband the Heavenly Father gave her." 
Marjorie had an incredibly special bond with each of her children. Each of her children had different interests, but she made sure to participate in each child's activity. She also had numerous grandchildren, great grandchildren, and great-great grandchildren that she took pride in and had unique relationships with. She loved each one of her nieces and nephews, but had a special bond with Kirby and referred to him as "her son." 
Marjorie was a member of the Little Shell Tribe and waited over 85 years for our tribe to be Federally recognized. She loved the Metis' fiddle and dance culture; she loved to talk about the dances her family would hold when she was younger; she would tell us how her family took everything out of their one room cabins to set up to play fiddle and dance traditional Jigs; these dances would often go late into the night. Marjorie is survived by her husband, Melvin Seaman (St. Ignatius) her son Duane Voise (St. Ignatius), her daughters Janet Voise (Tom; St. Ignatius), Kathy Cartwright (Shawn Cartwright; Waverly, NE), Beverly Brown (Harlem), and Rylla Seaman (St. Ignatius). 15 grandchildren, 37 great grandchildren, and eight great-great grandchildren, her brother Rodney Gardipee (Shirley, Eugene, Oregon), and numerous nieces, nephews, and cousins. 
Marjorie is proceeded in death by her parents Clemence Marie Doney-Gardipee and James William Gardipee, sons Robert and Richard Voise, daughters Sherly Hitchcock, Sandra and Diane Voise, granddaughter Angel Hitchcock, son-in-law Steve Krsul, brothers Christopher, Phil, and James Gardipee, sisters Velma Flansburg, Hazel Carter, And Norma Jean King, nephews Wade Gardipee, David Kelly Gardipee, and Daniel Flansburg, and niece Barbara Gardipee. 
Services were held at the Church of Jesus Christ of Latter Saints in St. Ignatius on October 30, 2021 and laid to rest at Pleasantview Cemetery in St. Ignatius.