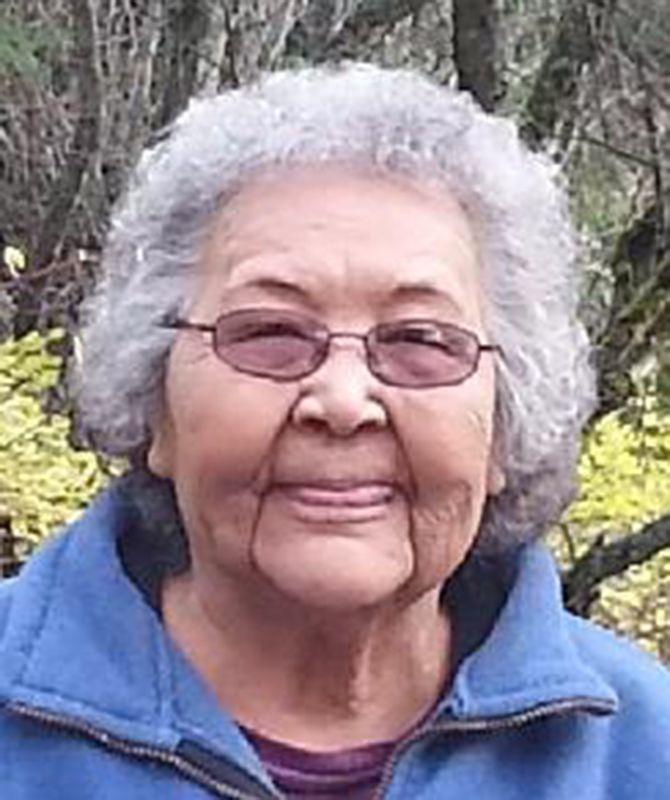 ARLEE — Madeline Finley, 97, made her journey home in the early morning hours of June 25 at her home in Arlee.
Madeline was born May 15, 1923 underneath a tree. The first words she heard were Salish words. Her mom as on her way to Missoula to harvest bitterroot in and went into labor and had Madeline. Her parents were Abraham Isaac and Cecile Cullooyah.
Madeline often travelled with her family back to their home in the Bitterroot that they never stopped loving. Madeline described going back to pick strawberries. Her father and younger brother died when Madeline was a young girl, and they are buried in Stevensville.
Madeline's first language was Salish. She attended school at the Ursulines in St. Ignatius and was a lifelong Catholic.
Madeline married Michael John Squeque Finley. Both full-blooded Salish and were members of the Confederated Salish and Kootenai Tribes. Mike died in 1984, and Madeline never remarried.
Madeline did many jobs throughout her lifetime. During World War II, she worked as a welder in Portland, Oregon and built ships. She picked apples in Washington and cut Christmas trees on the Flathead Reservation.
In her 50's, she was part of a group of women the same age who worked as wildland firefighters. They called themselves the Broad Squad, and she loved that her son Jim was her boss.
She then worked as a CHR for Tribal Health where she took people to medical appointments and checked on sick people in their homes until she retired.
Madeline loved the mountains, and she spent as much time as she could driving around, hunting, fishing or camping. She knew the Salish names and medicinal uses of many plants. She had a dry meat rack in her yard, and she loved keeping stocked up on dry meat.
She woke up early every day and prayed, cooked a big breakfast and worked on keeping up her yard and her house. She planted flowers, mowed her own lawn and stacked wood into her 90's.
Madeline loved reading. She always had a stack of National Geographic magazines and other books and magazines next to her bed. She read every day.
While very private, she loved her close friends and liked calling and visiting them.
She was preceded in death by her parents Abraham Isaac and Cecile Cullooyah, her husband Mike, her sons Kenny, and Mike "Tarzan." She was also preceded in death by her siblings Tony Isaacs, VirgieCharlo and Bennie Ascencio and an aunt Oshanee Kenmille.
She is survived by her children Catherine Dupuis; Jim (Kay) Finley; Dorothy Finley; Danny Finley; brother Max Ascencio; and sister Josephine Gonzalez; twenty grandchildren; 23 great-grandchildren; and three great-great grandchildren.
The wake started on Sunday June 28 at the Arlee Community Center. Funeral services were held on Monday, June 29 at the Jocko church.