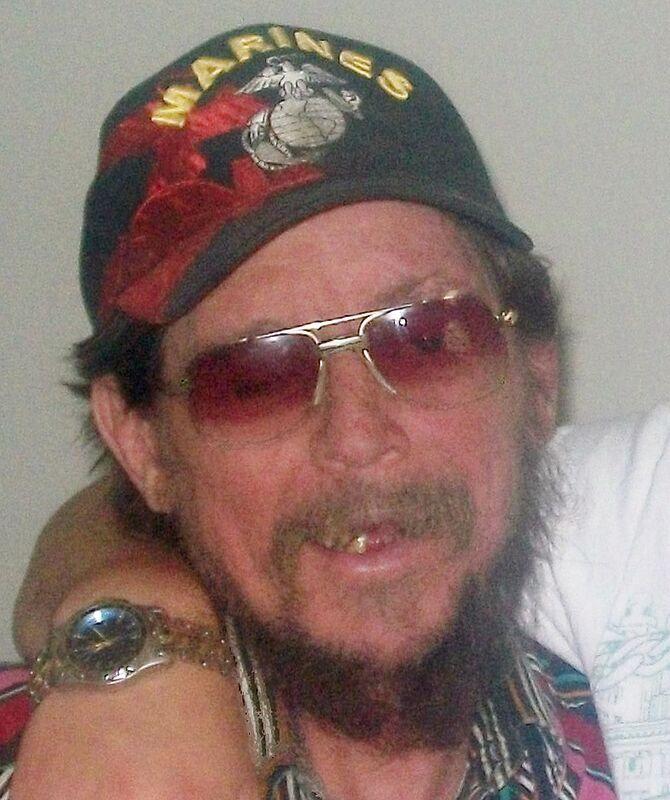 ARLEE — It is with deep sorrow and much love that we mourn the passing of Lyle George "Swivel Eye" Zeiler of Arlee on September 1, 2020 at the age of 64 from congestive heart failure at St. Pats in Missoula. He was born February 22, 1956 in Ronan and was raised by his adopted parents Blanche Boyd Zeiler and John Zeiler in Hot Springs and Ronan area. Lyle joined the marine corp. in 1973 where participated in the Vietnam War. He went to Missoula Vec for diesel mechanics. He worked in the woods as a logger, ran skidders, set chockers and also worked as a ranch hand for various ranches in the Arlee area. 
Lyle is survived by his wife of almost 39 years, Jeanne Gardipe; Children Wanita Zeiler, Michelle Brown (Hipolito), April Yother (Steve), Alicia Zeiler, Lynn Zeiler, Lyle Zeiler (Shacazie) and his thirteen grandchildren and one great-grand child. His birth mother Minnie Wheeler; His two brothers John (Wanda) Wheeler and James Wheeler; three sisters Marlene (Ron) Rorvik, Margaret (Mark) Padilla, Charlotte Wheeler; sister-in-law Deri Wheeler, his uncle Frank Zeiler and numerous nieces and nephews. 
He was predeceased in death by his adopted parents John and Blanche Zeiler, step-father George "Skip" Wheeler; brother Lloyd Wheeler aunt: Elsie (Arnold) Richardson, Pat Zeiler, uncles: Jim (Lorene) Zeiler, Hank (Mae) Zeiler, Bob (Rose) Zeiler, Paul Zeiler 
Lyle loved the mountains, the VA American Legion, and post and poling. He enjoyed hunting, fishing, huckleberry picking when he could, but his greatest joy was his grandchildren and great-grandchild. He will be dearly missed by all that loved him. 
A rosary was held on Thursday September 3, 2020 and funeral was held Friday September 4, 2020 with burial at the Jocko Cemetery.