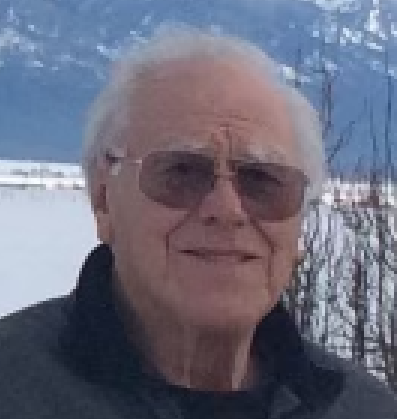 BURLINGTON, WA — In the early hours of May 30, 2021, one month before his 85th birthday, Kenneth Wayne DuCharme passed away at Creekside Memory Care in Burlington, WA. They deserve an honorable mention, as his family was unable to see him for most of the year prior to his passing. They treated him with respect and we could not be more grateful for the loving care they provided. The weeks prior to his passing were filled with long visits with loved ones from near and far, and at the very end, his daughter Laurie was by his side.
More affectionately known as Mick, his life and legacy were nothing short of admirable. Son of Basil and Vivian DuCharme, and brother to 11 siblings, he was raised in Polson, Montana. Known as Montana's Bull of the Woods, he was an all-state football champion for the Wenatchee Valley Knights. He later transferred that powerhouse energy to a career in law enforcement becoming a warden for Indian Ridge Treatment Center and then Superintendent of Washington State Reformatory in Monroe. He retired in 1999 with a legacy of approachability, open mindedness, and compassion.
His home life held those same ideals with a heavy helping of love and humor. He leaves behind, but will always be with, his wife Jo, daughters Laurie, Jennifer, Linda, and Michele, as well as many grandchildren, great grandchildren, and oh so many others. After his retirement, he threw himself into being a family man, spending his time with family and friends. Many road trips and mountain drives were had; he was the best road companion you could ask for.
Multiple times per year, he would take long vacations to be with his family in Montana, time he cherished. His children and grandchildren joined him in Montana during the summer months, where he taught them the value of family, honor, tradition, and heritage... not to mention, how to have a good time and not take things too seriously. 
The amount of love he put out is only outweighed by the amount of love he received. He was always a leader, always revered, always inspirational, and always loved. He will be immeasurably missed.
If you want to learn more about his life, or share a memory of your own, please visit https://www.facebook.com/profile.php?id=100010655536804.