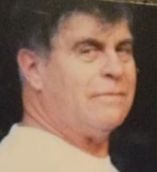 Kenneth Jones, Sr., age 85, passed away on Saturday, November 27, 2021 at the loving community of Bishops Senior Living Place from natural causes. He was born on January 30, 1936, in Lapwai, ID to John Jones and Amelia Tellier as a member of the Nez Perce Tribe.
He was always the hardest worker known starting on the railroad after the 8th grade. At his 18th year, he joined the Navy and served for four years which included the Korean War.
From there he wore multiple hats from being an electrician to a plumber, serving on the Nez Perce Water board and much more. Ken always fought hard for protecting what he loved the most which is the great outdoors and Native American rights with the Nez Perce tribe. There was never a missed opportunity for him to make many memories hunting or fishing with family members. 
Ken was Preceded in death by John Jones(father), Amelia Tellier (mother), Alfred Jones, Adeline Upton, Leo Jones, Dalon Jones (Siblings) and Vanessa Jones (Daughter). Ken is survived by his siblings Marie Ashley, Pauline Nicholson, Lubert Jones, Ira Jones and Vicky Belgard; his children Cindy Clairmont, Charlene Ward, Cara Rickena, Tracy Hunt, Robert Jones, Rita Jones, Crystal Jones, Tiffany Jones and Kenneth Jones, Jr.
Funeral Service were held on Thursday Dec 2, 2021 at Fosters Funeral home 216 Project Dr, St Ignatius, MT 59865. Wake continued at St Ignatius Community Center with the Rosary onFriday night. Closing took place on Saturday. The Honor Guard was present at service along with the 7 Drums Native American drumming at closing.