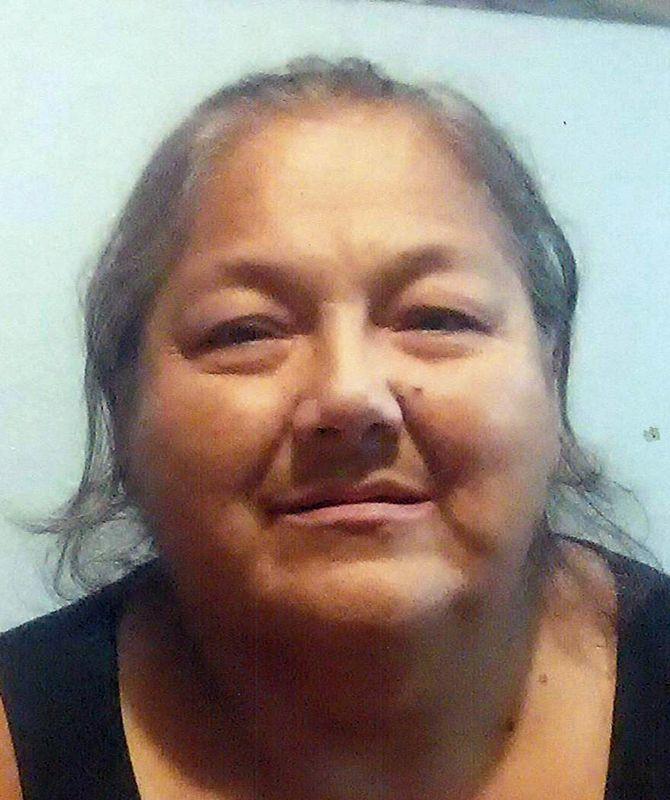 RONAN — Karol Jean Fisher, 57, passed away October 13, 2019 at her home in Ronan. A member of the Confederated Salish and Kootenai Tribe, she was born in Hamilton on January 5, 1961 to Violet Joyce RedHorn and James W. Fisher, Sr. She went to school in Hamilton and Darby graduating from Hamilton High in 1978. She attended SKC earning an AA in Receptionist; worked for many years with Mission Mountain Enterprises and also worked at McDonalds Many years where she was known by everyone as being very courteous and respectful. 
She had a very adventurous life traveling around with friends, family, even hitch hiking to many State to play stickgame. Karol loved get wood helping with firewood. Cooking on the open fire. Living in an RV at a point in life outside the folk's house in Schley. She loved heading into the mountains with siblings and family looking for Bigfoot. Karol was member of a pool team playing hard for the Club Bar in Ronan. Winning trophies and jackets many times over a 30 year span. She was inseparable with her daughter, Jisah, traveling with her to see the Redwoods in California.
Karol had a lifetime with health issues; including cancer, diabetes, and heart attacks. Her auntie Phyllis and Uncle Felix were with her when she passed.
Survivors include her daughter Jisah Ann Marie Plant; siblings Victoria B. Fisher of Ronan, Steven M. Fisher of Arlee, James "JAY" Fisher (Wanda) and kids; niece Bambi J. and Kevin eagle of Woodland, CA and kids; nephews Alan J. Prindel (Rolanda) Kids of Pablo, Donny M. Prindle (Jocelyn) and kids of Ronan, Melvin W. (Champ) Fisher of Ronan; numerous cousins and family. She was a grandma to many in her family.
A traditional wake was held in Arlee starting Friday evening. The funeral was held on Monday, Oct 21, 2019 with cremation following.