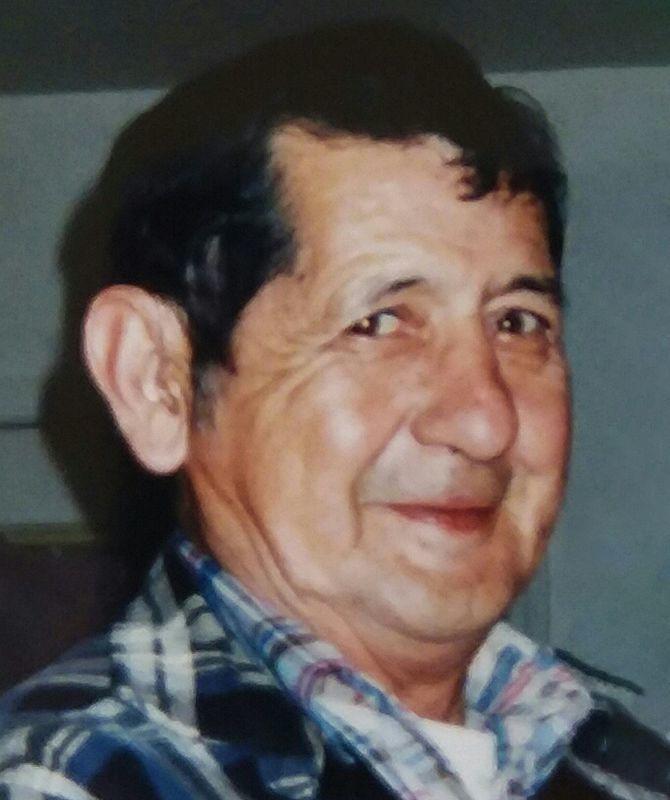 Joseph "Bud" Dumontier, born September 13, 1936, passed away at St. Luke Extended Care Facility on October 5, 2019.
He was born to Harold and Louise McDonald-Dumontier. The fifth child of eight children – Harold Jr., Reginald "Speed", Lois "Sally", Delores "Deedo", Gloria "Gail", Jimmy "Jeebs" and Deborah "Debby"(Wayne). 
Bud had an adventurous life. He spent two years in the Air Force and said they had a mutually happy parting of the ways. After those two years he dabbled in a turquoise mine, while living in Nevada. He loved his big boat cars and driving too fast everywhere he went. He worked with his brother-in-law, Leo Mitchell and they created a tree business called Huff-n-Puff trees and their nicknames were Jerk (Leo) and Jump (Bud). He also worked with his other brother-in-law, Wayne Coleman at a tree yard in Spokane, WA. He then worked as a Dispatcher for Law and Order and was a member of the Post and Pole Hall of Fame and finally retired from SKC Maintenance.
His favorite place was being in the woods, cutting post and poles, fishing and driving "Ole Yeller" and he loved Elvis.
Bud is preceded in death by his parents, his son, Joe "Joey" Dumontier, sisters – Gail and Deedo and brother, Harold, Jr. He is survived by his sons, Kenny (Nadeen), and David "Rocky"; daughter, Dalene (David); Grandchildren – Raelyn (Chris), Desiree' (Josh), Chris, Justin; Great-grandchildren – Zachary (Shi-Love), Russell (Irene), Morgan (Savannah), Elena (Elijah), Isaac, Annalysia, Gracie, Quentin, Braeden, Colton. Four great-great grandchildren and one on the way and two grand fur babies.
A traditional Salish Wake and services were held in the Longhouse with Mass at the St. Ignatius Catholic Mission on October 9, 2019. Burial followed in the Snyelmn Sntmtne by his sisters.