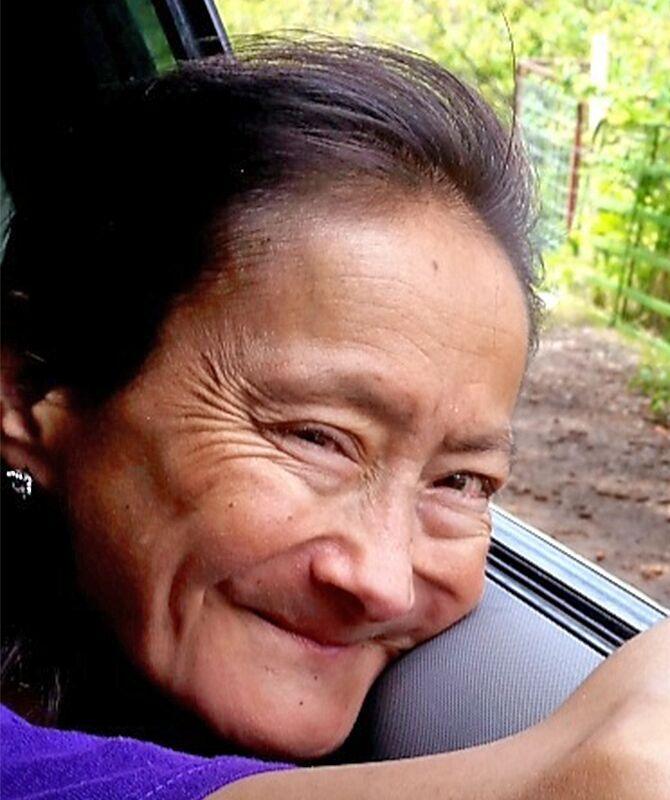 PABLO — Jeanelle L. Bisson peacefully joined our ancestors on September 25, 2021 at the family home in Pablo. She was an enrolled member of the Confederated Salish & Kootenai Tribes.
She was born in Polson on July 9, 1974, to Donald and Paulette Bisson. She was born and raised on the Flathead reservation. She attended Ronan schools and later graduated from Two Eagle River School.
She had a deep love for her family, but she had a special love for her nieces and nephews. She collected many things, but teddy bears were her all-time favorite. She also enjoyed puzzles, puzzle books, video games, making dreamcatchers, and especially making her friendship bracelets.
She was a patient, kind, generous and loving person, who had a smile that would brighten your day.
She is preceded by both parents, her sister Darla Bisson.
She is survived by three sisters; Jan (Jamie) Gardipe, Maxine (Ernie) Sorrell, Sara (Will) Bisson. Five nephews; Frank (Nateesha) Stanger Jr., Derek Sorrell, Gregory Mays Jr., Donald (Seneca) Stanger, Micalee Gardipe. Two nieces; Beverly Miller, Maria (Joesiah) Charlo-HeavyRunner, and numerous great nieces and nephews, aunts, uncles and cousins. 
Traditional services began on Monday September 27, 2021 at the family home with Rosaries held at the St. Ignatius Community Center on Tuesday September 28 and the funeral following on Wednesday, commencing at the Jocko Cemetery.