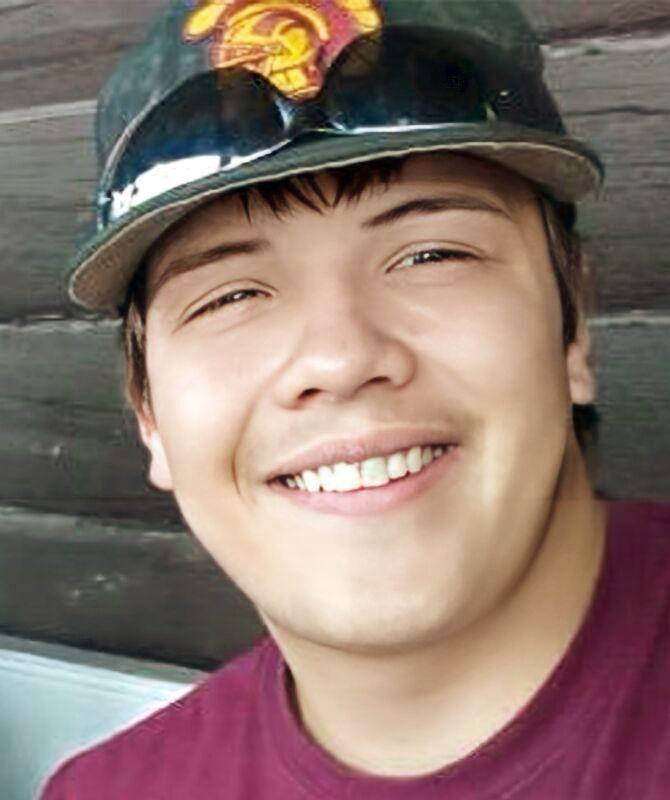 Jayson Douglas Sa'amahkoina (Medicine Wolf Man) Bird, "JD Bird" passed away on February 18, 2023 at the age of 25. He was born August 23rd, 1997 to Leo Joseph "Oozzer" Bird Jr. and Emorie Davis Bird in Browning, Montana. JD was their fourth child. 
Jayson started his educational journey at Blackfeet Early Head Start followed by trial runs at Iitaikakakiakyiop, Cutswood, Blackfeet Immersion School, East Glacier Park Grade School, Arlee Elementary, Napi Elememtary School, Browning Middle School, and Browning High School. It is safe to say that his ways of learning clashed with the "standard" Western Eurocentric educational model, and instead excelled in the classroom of the great outdoors and within our Niitsitapii, Blackfeet, cultural traditions. Perhaps, unbeknownst to some, he was passionate about writing and was skilled and soulful in his craft. He was an excellent hands-on learner and quickly excelled in courses and lifework that involved work with livestock, especially horses, and trade work, especially construction and welding. Indeed, he had just finished certifications at the Clearfield Job Corps site in Utah in scaffolding, welding, and construction. It is at Job Corps that he fell in love with Vernona "Vee" James who also passed away on February 18, 2023. They were looking forward to starting a life together in Arizona. Both were to begin work February 28, 2023 and were excited they found meaningful employment. 
JD was an active member in Blackfeet ceremonies throughout his entire life, especially in the Nanamskaa, Thunder Medicine Pipe Society, Okan ceremony time was his favorite as he is a member of the Kanaksioomiitaiksi, Brave Dog Society and the Niipomakiiksi, Chickadee society. JD's greatest joy was riding bareback on anyone of his favorite horses (usually Celtic) up and down the creek. He helped local ranchers during trailing and especially loved branding where his Uncle Buzz often had a favorite drink or two waiting for him. 
Jayson was a loving son, brother, uncle, and friend and was looking forward to soon becoming a great-uncle. He will be forever loved by his living siblings Joshua (Heidi) Bird, Chanel Bird, and Leo John Bird; his nephews and nieces, Jace (Sarah) Augare, Whitley Bird, Wind Augare, Kinsley Bird, and JJ Bird, his Grandmother Judy Bird; as well as numerous cousins and aunties and uncles. He is preceded in death by his maternal and paternal grandparents Eugene and Cynthia Kipp and Leo Davis, Margaret Waller King and Leo Joseph "Beaver" Bird Sr., Godmother and Aunt Joycelyn Davis DesRosier. JD Bird has so many friends and relatives that will remember him for his impeccable impersonations, his fearlessness, his sense of humor, and his true grit nature. JD loved life and lived it to the fullest and lived many experiences very few can claim.