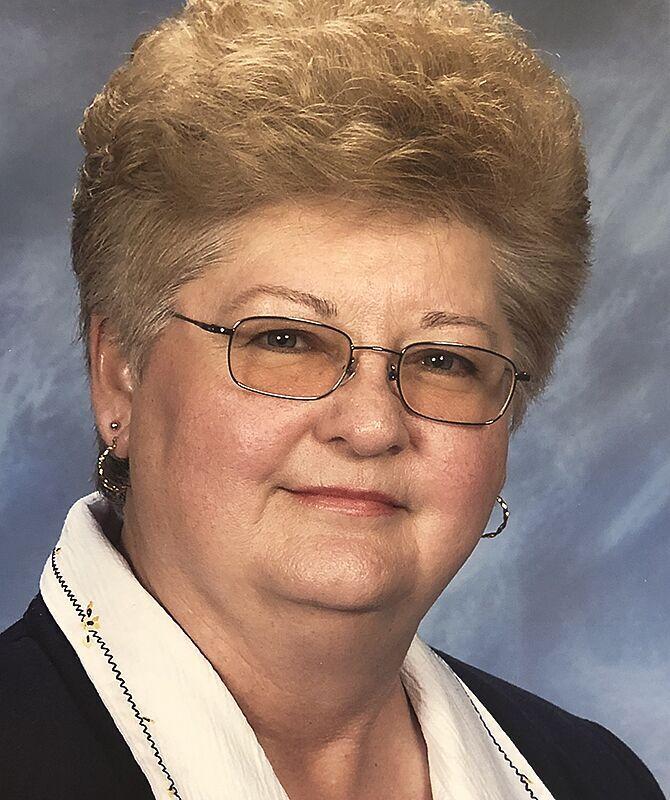 Janice Marie Marciana Schliep Cordier (Marciana was her confirmation name), born to Arnold Schliep and Laura Soucie Schliep on August 29th, 1945 at the Holy Family Hospital in St. Ignatius, died of natural causes on November 11th, 2020 at the age of 75. 
She attended Villa Ursula Catholic School (Ursulines) grades 1-5, then St. Ignatius schools 6-12. On November 1st, 1963 she married Fred Cordier. They had two children, one daughter Danna Rae and one son Mark Dale. 
Janice was employed by Kicking Horse Job Corp for 20 years. She also worked at Jore Corporation for seven years, as well as CS&KT Property and Supply. After retiring she was a mentor for Big Brothers and Big Sisters. Janice had a special student, Terrece Sias, and over the years they developed a very close bond. 
Janice loved camping (especially cooking breakfast for the kids and grandkids), four wheeling, crafts, interior decorating, cooking and baking, movies, and playing penny ante poker. Oh, and ice cream. Her grandchildren and great-grandchildren were her passion as well as horses and shopping on QVC. 
Our mom was known and will be remembered for her outpouring kindness and love towards others. She was frequently complimented on her smile and compassion. Her cooking was truly the best in the valley, anyone who dined at her hand never left unsatisfied. We will miss her dearly. 
Mom, I will cherish our relationship that we were able to develop over the past few years. As a little girl I remember thinking, how cool it would be to develop a best friend relationship with my mom; and I am so grateful that we had the chance to make that dream of mine come true. I will always love you, mom. 
- Danna 
Mom, you were an amazing mother, compassionate woman and loving friend. Because of your faith in Jesus, your Spirit lives on for eternity with our Lord and Savior. You will be greatly missed and I'm looking forward to seeing you again. Love you forever and always. 
- Mark 
Gram, you brought so much joy in my life that many people never get to experience, let alone find in a family. You filled my heart, as well as my stomach. I remember you telling me as a kid, to cherish every moment and not to grow up too fast. You were always so appreciative, and thankful for your family. I will always remember your wise words and love that you showed me. Until we meet again. 
- Eric 
Gram, I want you to know just how caring and giving I thought you were. If anyone ever needed anything you were always there for them. And you always had an extra plate ready just in case someone stopped by. 
- Kole 
Gram, I couldn't have asked for a better grandma. You had so much love and kindness in your heart and I will never forget that. You taught me so much over the years and I will carry that on to my kids and grandkids. I'm so happy that my boys got the chance to know their "gummy gramma." I miss you so much already. I love you. 
- Kabrina 
Gram, I will never forget our annual camping trips at Blue Bay and making sure that you packed an extra bottle of ketchup and mayo, specifically for my ketchup and mayo sandwiches. As simple as that sandwich was, no one quite made it as good as you. I will miss you more than you will ever know, and even though my kid's relationship with you was cut short, I promise to make sure that you will always be remembered. I love you so very much. 
- Courtney Jade 
Grams, you made everyone feel so special and loved. You had the most amazing laugh and always gave the best hugs. I've always wanted to be just like you because you had one of the most caring hearts of anyone I knew, and you're also the best cook around. I'm so lucky and grateful to have had such an amazing grandma and best friend for 24 years. You have no idea how much my heart aches, to have to wait until the day I get to see you again and tell you how much I love you and appreciate you. I love you more than anything and you will always be in my heart and on my mind. Thinking of you until then. 
- Love, Keana Marie 
Gram, I'm struggling to write this because I don't want to believe you're gone. I just want to give you a hug and tell you how much you meant to me. I remember going over to your house in high school and you would make me and my friends lunch. My heart breaks knowing that you won't get to be there at my wedding, meet my kids, or watch me graduate from college but I know you'll be watching over me. I just hope to make you proud. You had the purest heart and brightest smile. I'm really going to miss you. This isn't a goodbye, just an 'I'll see you again.' I love you with all my heart, gram. 
- Jord 
Janice was also very proud of her son in-law, Darrell Clairmont, and daughter in-law, Misty Cordier. They were highly thought of as her own children, and they were loved dearly by her.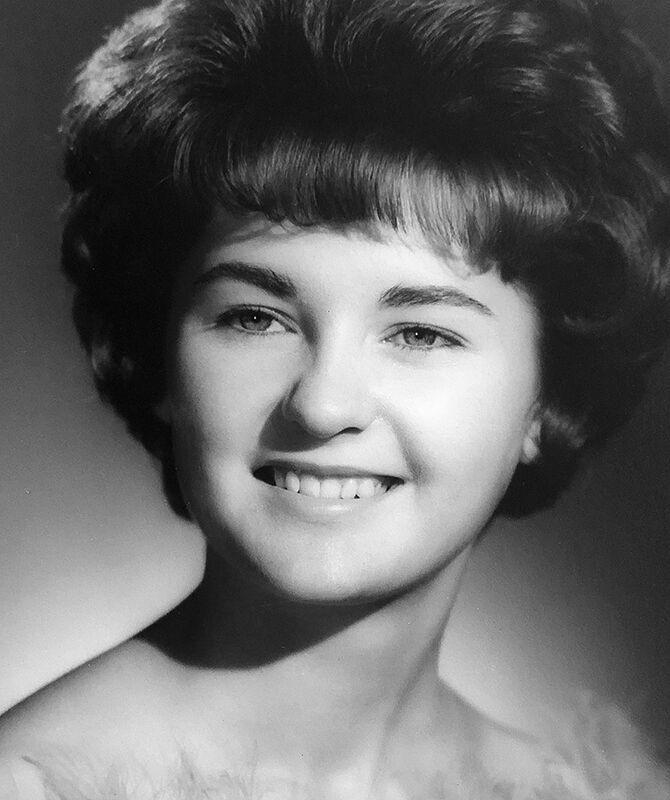 Janice is survived by her ex-husband, Fred Cordier; children, Danna (Darrell) Clairmont and Mark (Misty) Cordier; special nephew/bonus son, Jeff Folsom; and two grandchildren, Amanda and Josh; her brother Denny Schliep and sister Carol (Alan) Monte; two handsome and brilliant grandsons, Eric (Sierra) Clairmont and Kole (Ashlee) Cordier; four beautiful and talented granddaughters; Kabrina (Austin) Rubel; Courtney (Austin) Moran; Keana (Jason) Ryan; and Jordyn Clairmont; and twelve great-grandchildren, Lochan, Mya, Lillian and Oakley; Kingston; Emilia; Bentley and Easton; Inslee, Tuf and Jurnee; and KJ. 
Janice is preceded in death by her mom and dad; two brothers, Larry and Joe; a very special niece, Tammy Folsom; and a very special great-grandson, Bridger Dean Clairmont. 
Rosary was held Monday, November 16 at Fosters Funeral Home in St. Ignatius. Funeral service was held Tuesday, November 17 at St. Ignatius Catholic Church. No dinner will follow service due to COVID-19.