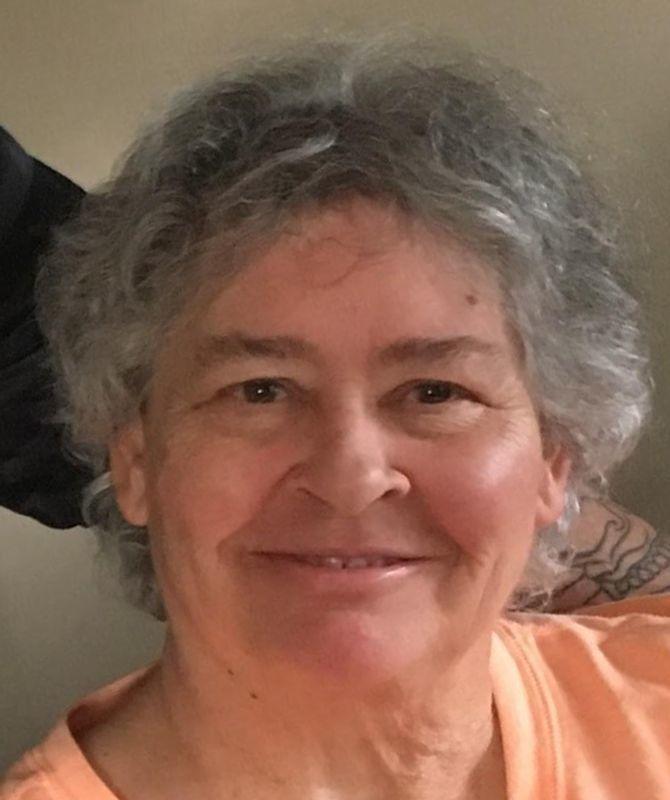 ARLEE — Helen Delia Matt, AKA Ragin' Cajun, was born September 15 (18), 1952 in Abbeville, Louisiana.
Helen attended Forked Island Elementary School and completed the 8th grade. She withdrew from school to help provide for the family's basic needs.
Helen and Steve met at the Jolly Inn where she worked as a bartender in Forked Island, Louisiana. Steve at this time was in the Army and was stationed at Fort Hood Texas. Two months later they were married on January 22, 1972. Upon completion of his military service they moved to Arlee, Montana. They were married for 47 years. 
Helen was content being a stay at home mom caring for her husband and children. She provided child care for four school employees. She worked as a bookkeeper at Joe's Smoke Ring and was a cashier at the Arlee Bowling Alley Casino. She was also a cashier at Wilson Foods for many years. 
Helen enjoyed reading romance novels, she was an excellent beader, attended many traditional Salish Cultural events and ceremonies and enjoyed spending time with her husband at the casino. Helen's favorite basketball team was the Duke Blue Devils and was a huge fan of the MSU Bobcats. "GO BOBCATS!"
Her parents were Inez Adams and Avery Touchet who proceeded her in death. Her younger brother Avery Touchet Jr. (Sandra) resides in Louisiana with his family. Her father was a trapper and sold furs to provide for his family. Helen and Steve have three children, Tammy Lynn Matt (Dan Upton), Veronica Sue Matt (Darin Hanken), and Steven Avery Matt (Cynarra). She truly loved her six grandchildren, Brandon, Donovin, and Madisyn Hanken, Meghan Upton, and Shanoah and Avery Matt. She also considered Adelaide McGillis (Tanya) and Miranda Fox-Mesteth as her grandchildren. She is also survived by Steve's siblings: Clark Matt, Marvin Matt, Jenny Matt, Willie Wright, Charlene Petet, Martha Langston, Steven Buffalo, and Robert Bigart. As well as, numerous nieces, nephews and God children.
She was preceded in death by her parents, her Aunt/Godmother Adia Demette, as well as, her in-laws Adelaide Parker Matt, Steve Matt and Clarence Charlo. Sisters-in-law Katie Nick, Virginia Brazill, Rita Matt, LeAnn Matt, Mary Lucy Parker, Mary Valeria Plant and Margaret Coffey. Also by Marilyn McGillis, who she considered her daughter and by numerous nieces and nephews.
A special thanks to her GI specialists, Casey Kolendich, MD, Kari DeBoo, NP, and Heidi Drescher, PA for your continued support and for helping us fight hard to the very end. Thank you to the Nurses and CNAs on 5 North at St. Patrick Hospital for your care of our Mom. A very special thank you to Julie D, RN and Lindsy S, CNA for always treating our Mom with the greatest care, compassion and respect, your smiling faces helped all of us get through a very difficult time.
Traditional Wake Services were held at the family home on December 28; Rosary December 29 at 8pm at the Arlee Community Center; and Mass at 11am December 30 also at the Arlee Community Center. A meal will follow the closing. Cremation will take place after the services. 
Funeral arrangements were arranged by Foster Funeral Home and Crematory.