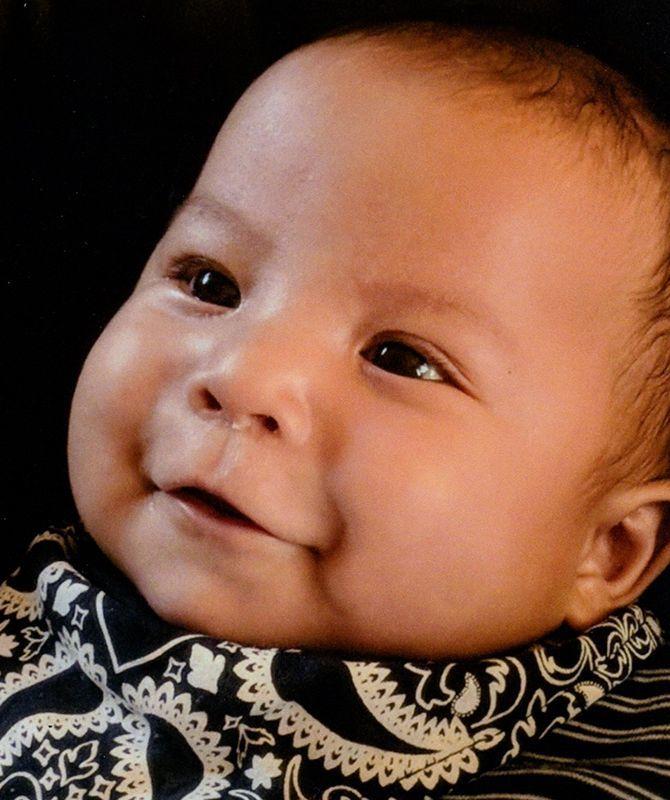 RONAN — Early on July 24, 2019 you decided it was time to grace us all with your presence. Grayson, you came out crying like any other baby and when your grandma first spoke to you and held you, you stopped crying and looked at grandma and cuddled in. 
Grayson Jesse Mitchell was born at 12:33 p.m. on the 24 of July almost three weeks early. Grayson was a very loved child because he had two mommas that loved him dearly his momma Jade and auntie-momma Liz Price along with uncle-daddy Ryan Price. In addition he not only had his brothers Sage and Terrance but his cuz-bros Anthony, Joey, Tyler, Jack and Randy. He also had his grandparents Rocki and Penrod Davis, his Aunty Morgan Davis and Uncle Justin Davis. Melvin and Teresa Quakenbush, Awyna Morton and her sons Keeyon and Jackson also considered him family.
He is also survived by his father Andrew Bigleggins, Grandma Marion Holman, aunties Judy Holman and Mariah Begs His Own.
He got the nickname of Little Wolf from his uncle-daddy. Everyone who met him fell in love with his dark eyes and infectious smile.
Grayson we may never know why you left us, you graced our lives for a brief moment but will forever be in our hearts.
Grayson joins his Grandma Sue Mitchell, Uncle Jesse Atwin and Great grandma Janice McClure, Uncle Scott McClure as well as many others.
A wake began on Sunday, December 8, 2019 at the Longhouse in St. Ignatius with a Rosary on Monday with the funeral service on Tuesday, December 10 at the Longhouse followed by burial at Lakeview Cemetery in Polson. Memories and condolences may be sent to the family at www.thelakefuneralhomeandcremation.com. 
Arrangements are under the direction of The Lake Funeral Home and Crematory.