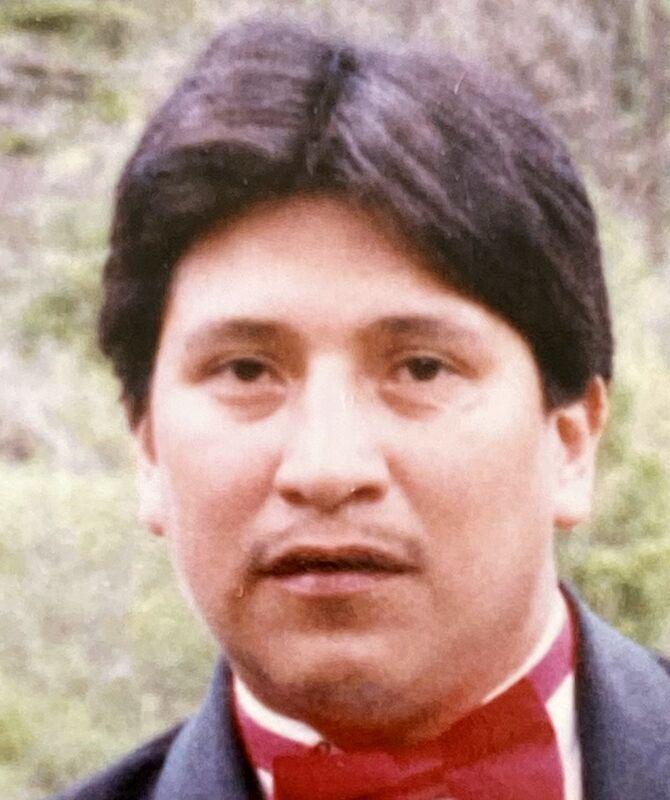 Edmund James "Swerv'' Irvine died on April 15, 2021 in Ronan, Montana. He was 54 years old.
He was born in Helena on April 29, 1967 and lived in Ronan and Pablo, except for a brief time when he moved to Florida. He played pool, ate lemons and worked as a tree planter, firefighter, potato picker and Christmas tree logger until he could no longer walk without his cane. He'd break his cane so often his brother Michael was collecting sticks to find one sturdy enough for his older brother.
There was not a cribbage board Swerv did not like. He was always looking for someone to share a game with, going as far as teaching a three-year-old the card game. He was a sore loser and an even worse winner. "You're weak and that was last week," came out of his mouth at least once a day. His favorite team was the one that was winning, his siblings would joke.
He loved to cook. Showing off his culinary training, he would use every pot and pan in the kitchen, singing songs and often leaving the messes for others to clean up. And they cleaned happily because the mess was worth the food. 
Swerv, sometimes "Swervin Irvine", thought every car was a race car. By the time of his death, he was on first-name basis with every cop on the Reservation. He lived life to the fullest, slowing down every once in a while to spend a few weeks at his siblings' house. 
"He'd come around and help me out. Once we were grocery shopping and turned to me and said, 'Look at us, just a couple of Mr. Moms," said his brother Michael. "Then he'd take off again. He just enjoyed life and lived it."
His sisters will remember him for his songs and guitar playing. Anytime a guitar was in his hands he'd say, "You know you can play any song with just three notes." They remember as kids when he'd ask them to rub his arms and eyes until he fell asleep which as he got older transformed into letting his nieces practice eyeshadow on his eyes for hours while he napped.
There are countless songs Swerv would sing and countless stories he would tell. He was known for his wild life, never letting any unfavorable circumstances slow him down. He wasn't afraid to live and if anyone questioned it, he wasn't afraid to say, "You better shut the, before I hit the."
He was preceded in death by his parents Jeanne Irvine and Stanley Healy, his brother Bobby Irvine and his cousin Wilcoxin Martinez.
He was survived by his children, Tonya Davis, Tyson Irvine, Clint Irvine and Phylicia McCrea; his siblings, Michael Irvine, Jean Antoine, Jami Antoine, Billy Jo Healy, Regina Healy, Darrin Matt, Dana Matt, Aaron Matt and numerous grandchildren, nieces, nephews, cousins, aunts and uncles.