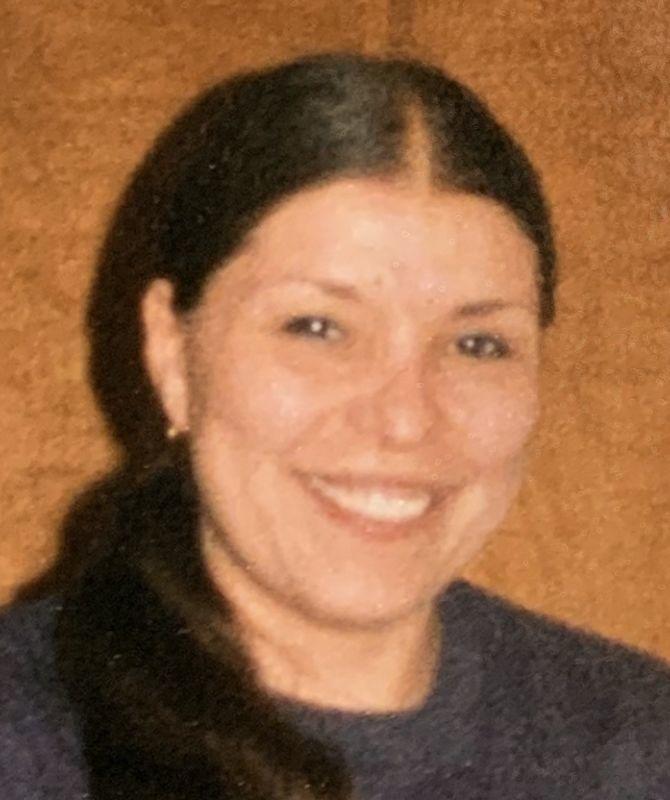 ST. IGNATIUS — Diane Dee Dee Aguilar, 64, of Arlee passed away Sunday December 15, 2019 after a fierce battle with cancer surrounded by her family. 
Dee was born September 12, 1955 in Butte too Dan and Rita Aguilar, the middle child of five girls and a brother. Dee grew up in Butte and graduated from Butte High School. Soon after she started the adventures of Married life with Terry Cole. Few years later they had their daughter Devi Cole who was her mom's most cherished pride and joy. 23 years of marriage Dee and Terry divorce, Dee goes on to graduate from the University of Montana with a degree in management and culinary arts. Shortly after graduation Dee moves to Arlee. where she was the head cook/kitchen manager at Arlee school for many years. Dee then went on to further her career as the culinary arts instructor at Kicking Horse Job Corp. Ronan. 
Dee was Surrounded by kids and young adults, she was a hands-on instructor, loved to joke especially with her students. If you were good to Dee she was really good to you. Dee was so proud of her grandchildren Gavin Bjorn and Ellah Zen (Bird) Dee was meant to be a grandma. She would call Gavin and Ellah every morning before school to tell the kids that she loves them and to have a good day, she would call Ellah after school to make sure she got home safe and to ask about her day, then the goodnights. Dee was a strong independent woman who loved her solitude. She was always up for a good concert and to be front stage, she could elbow her way to the front like nobody's business. Dee also in joyed shopping she couldn't pass up a deal, and crafts.
Dee was loved by so many Terry, Devi, Gavin and Ellah took care of her in her last days. 
Dee is preceded in death by her parents Dan and Rita Aguilar, her sister Toni Aguilar and numerous aunts, uncles and cousins. 2 brother in-laws George Cole, Clifford (Bushy) Cole, Nephew Hanny Cole and niece Erin Marie.
Dee is leaving behind her loving daughters who cared for her with unconditional love. Terry Cole, Gavin Bjorn Bornes-Smith, Ellah Zen Switzer her sisters Victoria Aguilar, Debbie and Ed Newgard, Dana and Wayne Parr, brother Rick Dixon of California and Numerous nieces and nephews.
A celebration of life will be held Saturday January 25 at St Ignatius Mission Church 10 a.m.