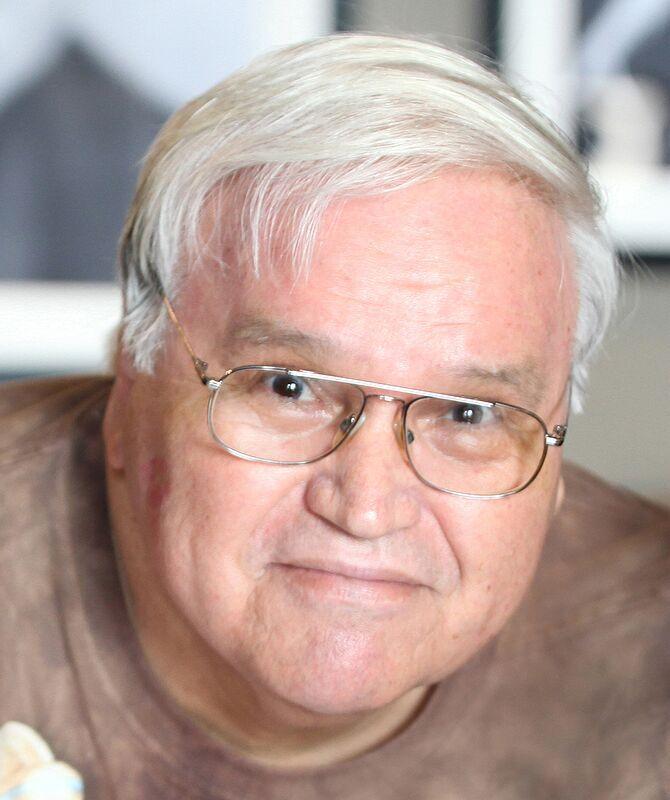 Chalk's Story in his own words: (Material sourced from: "The Genealogy of the Courchene Family" 1996)
David Charles "Chalk" Courchane was born on July 20, 1945 in Wenatchee, Washington at St. Anthony's hospital to Louis Luke Courchane and Viola Ashley. His brother, Dale Courchane is the person who gave him his nickname of "Chalk." The two were constant companions up into their teens and they played games like: hide and seek, kick the can, digging forts, collecting red ants or bees, throwing dirt clods at each other.  Their weekend entertainment was going to the theater to watch the Saturday matinee which only cost 10 cents for two shows. An early memory that he has that was quite memorable was climbing up onto his daddy's lap while he listened to square dance music on a 78 rpm recording on their old record player.  He wrote: "I can still remember vividly the coziness, security and smell of his shirt as I laid my head against his chest."  Chalk went to Wenatchee High School but quit within a month of attending and went to work in the fruit orchards.  Eventually he started working for his brother in-laws, George Hansbrough and O.A. Jones who were cement finishing contractors at Pacific Concrete. He worked on and off for this company from 1964—1978. Eventually he began working for Doug Jones Concrete Contractor until he retired.  When working for O.A. his main job was as an "edgeman." 
On July 8, 1966 he was drafted into the U.S. Army and took basic training at Ft. Lewis, Washington, as part of the Sixth Army. On December 12, 1966 he left for Pleiku, RVN and was assigned to the 3rd Brigade, 25th Infantry Divisions and then moved to the 1st Cavalry Division (Airmobile) in An Khe, Binh Dinh Province, B Btry, 2/20th ARA.  As a Sergeant, he was in charge of Petroleum, Oil & Lubricant (POL), Ammo Dump, and the motor pool. During his time in Vietnam he explained that he was exposed to all kinds of situations including a civic assignment where he helped build a school playground.  Chalk said that he was privileged to see Japan, Wake Island, Okinawa, Thailand, Cambodia and the Philippines.  He was honorably discharged on April 23, 1968 while stationed at Ft. Irwin, California, in a 155 self-propelled howitzer unit, C Battery, 3rd Battalion, 73rdArtillery, Sixth US Army. 
After returning from Vietnam, he returned to construction work and earned his journeymanship as a cement mason while working in Spokane in 1968. He was a member of Wenatchee Local 499 and also Local 478 Pasco. He did construction in the spring, summer and in the fall he bartended for at the Silver Dollar Bar for his brother-in-law, Bob Matt in St. Ignatius, Montana. He worked this arrangement for 6 years 1968—1974.  In between this time he also spent time as a member of the Flathead Indian Firefighters. In 1975, he returned to Wenatchee, all the while working as a cement finisher. 
On March 11, 1970 he married Vicki Cameron and out of this union they had Dustin "Dusty" Michael Courchane.  On March 1, 1975 in Ronan, Montana he married Pamela Rae Barrick. The couple lived in Wenatchee and East Wenatchee up until his death.
Chalk was well known in the genealogy world and helped many authors and families who were researching their own family lines.  Prior to his death he was working with a couple of authors on writing different historical books. Chalk stated his favorite pastimes are: "Reading history, stamp collecting and genealogy." 
David is preceded in death by his parents, Louis L. Courchane and Viola Ashley, his siblings, James Courchane, Dona Baylor, Lily "Sassy" Jones, Genevieve "Darlene" Matt, Leota "Rainsey" Zaste, Dale Courchane and his in-laws, Raymond and Ella Barrick. He is survived by his wife, Pamela Courchane, his son, Dusty Courchane, brother in-laws, Paul and Britt Barrick and numerous nieces and nephews.
Funeral services are under the direction of Jones, Jones and Betts, Wenatchee Washington on June 7, 2021 at 10:30 am followed by burial at the Wenatchee Cemetery at noon.