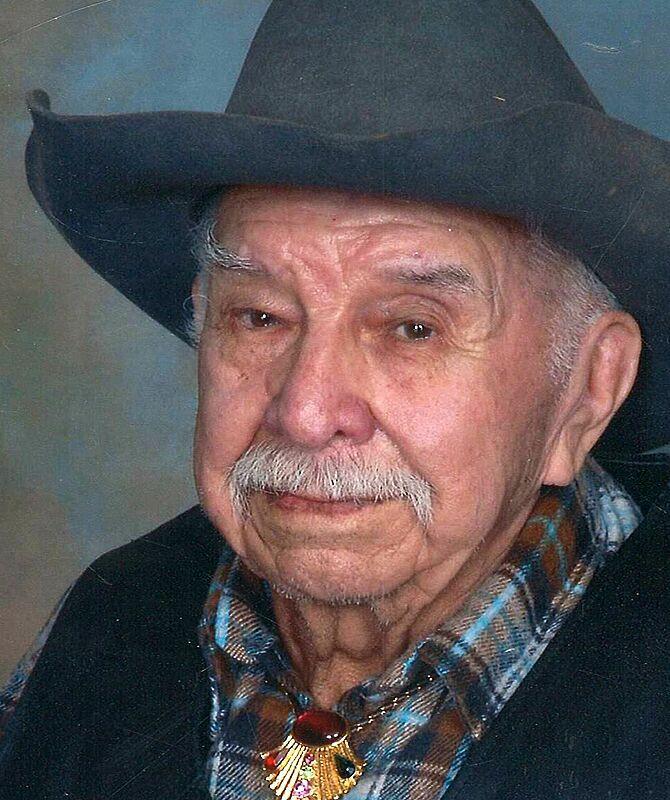 Clifford Edward Miller Sr., "Chief", 97, passed on December 11, 2020, at St. Patrick Hospital in Missoula. Clifford was born in a cabin up the Jocko at Shovel Camp on July 27, 1923 to Felicity Dee Delaware and biological father William "Pinto" McClure. 
When Clifford was five years old he was sent to The Father School's in St Ignatius, age twelve Clifford's Grandfather Antoine Delaware took Cliff and put him on a ranch in HellmVille. Jacobson's and Hamilton's raised Cliff till age eight-teen. Cliff worked on Hungry Horse Dam, always returning during summer to work on the ranch. Over the years Cliff worked at the phosphate mines until 1970 and moved his family back to the reservation to begin working for the tribe until he retired. 
During these years he married of June 1958 to Loretta Helen Strike, they had six Children, but soon Divorced in 1992 and met his lifelong companion Charlotte Peak until her passing in 2018. 
Clifford had various hobbies he enjoyed, Beading, Leather Tooling, and Woodwork. He enjoyed both Arlee Senior Centers, was on the Senior Board and also the Cemetery Board. Cliff enjoyed going to the Jocko Church where he fixed the bell to ring every Sunday. He enjoyed going to the Sacred Heart Church to sit in his spot by the Holy Water Fountain where he helped hand the gifts out. Cliff was proud of his heritage and his family. 
Clifford preceded in death by his Grandmother Lucy BigKnife and Grandfather Antoine Delaware, Parents Felicity Delaware and William Pinto McClure, son Antoine Tony Douglas Miller Seery, Chauncey Lee Michael Miller. 
Survived by Son Clifford Edward Jr. (wife Suzie), Son John, Daughter Tammie Antoinnette Miller, Daughter Paula "Gary" Miller, his many Grandchildren Jennifer Jordan, Felicity, William, Kyle, Isemeal, Leeann Marrie, Great- Grandchildren Andrew, Ceanna, Emanuel, Hazel, Conor, Antone (Tony). 
Traditional wake and rosary was held on December 18, 2020 at the Arlee Community Center. Church Services were held at Sacred Heart Church in Arlee at Saturday on December 19, 2020.