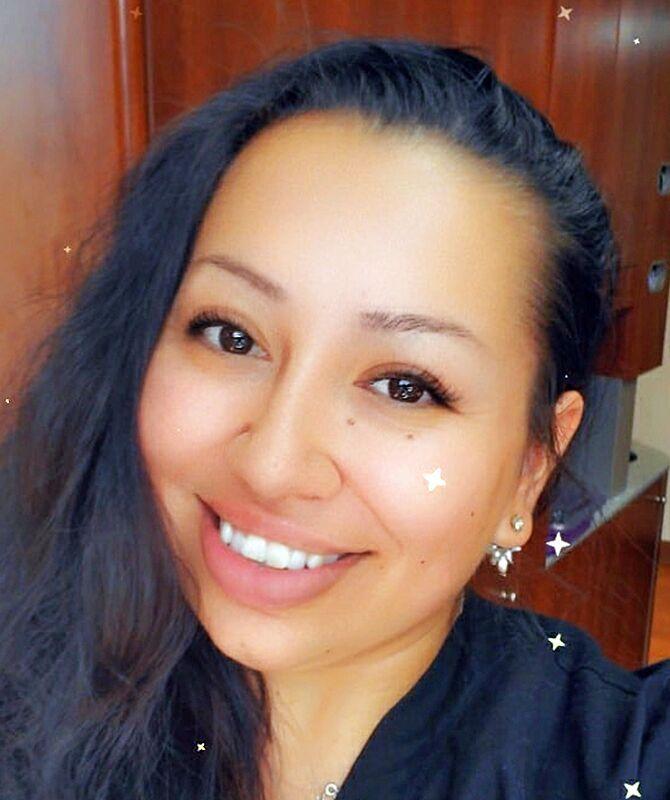 With deep sorrow, we share that our beloved Christine Marie Bigcrane, the Meadowlark Mother (her Indian name), departed this world on September 3. 2021 in Ronan. She was an incredibly beautiful, talented, eclectic, nurturing, and resilient woman, a dedicated and loving mother, and a loyal and caring friend who will forever hold a huge place in our hearts. 
Christine will be remembered for her deep caring, goofiness, infectious smile, unsurpassed wit, love of music, and eclectic mix of knowledge and interests. She loved and cared for her family and friends deeply, especially her daughter Rue who filled her life with joy and whom she guided with a gentle and compassionate heart. She was passionate, always curious and learning, sang loudly like nobody was listening, loved to dance and play golf, was practicing calligraphy, wrote poetry, took up painting, paddle boarding, hiking, hunting, and rollerblading, and was always making people laugh with her silly antics. She loved good food and never missed a chance to enjoy a trip to China Buffet. She was always there for those in need of support and comfort even when she was struggling herself. She was very proud of her Estonian and Salish/Qlispe roots and was making every effort to learn more about and integrate both cultures and languages into her life. She shared her journey with William Buckskin Michel, Rue's father, for eight years. They separated in January, 2021.
Christine was born on August 18, 1994, in Ronan. Her journey took her to Dixon, Pablo, Ronan, and Two Eagle River schools. She was born into the Salish Kootenai College family and was immensely proud of her accomplishment of graduating from the Dental Assisting Program in 2018. She joined the Tribal Health Dental Clinic team and brought compassion and comfort to many community members in her role as a dental assistant. Christine absolutely loved her job and every single one of her peers and superiors. She aspired to become a dentist, and we all knew she would do it better than the best because of how much she cared. 
Christine will be forever loved and deeply missed by her daughter Rue Helena Michel, mother Eva Oruste, father Roy Bigcrane, brother Andrew Bigcrane, sister Helena Oruste, aunties, uncles, cousins, nephews, nieces, coworkers, and many loving friends. She made us all better people and we know she is watching over us, helping guide us on this journey side by side with her grandparents John Bigcrane, Alice Hawk Bigcrane, Mare Oruste, and all ancestors who left this Earth before her.