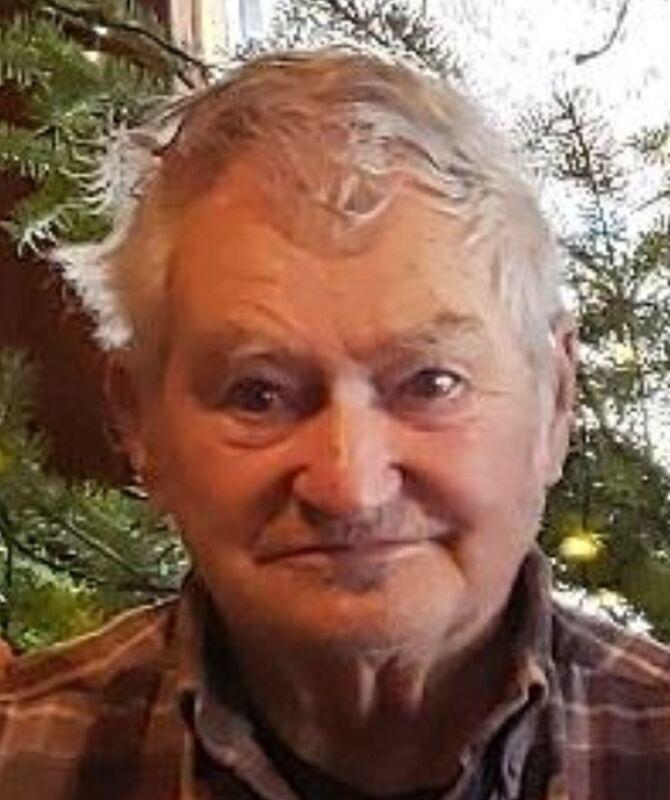 Charles Franklin Sanders, Jr., 86 of Arlee, was found deceased on Friday, September 21, 2022 in the mountains above his Valley Creek Ranch following a three day search involving many friends and family. He was out searching for cows and firewood, pulled a 'Chuck' resulting in a life ending fall. The family wants to share that he went quickly, without suffering and had his best friend Megan, dog by his side. She was recovered when he was found and is back on the ranch resting in his easy chair. 
Chuck was born near Arlee to Chuck Sanders Sr and Jessie Dunn Sanders on July 12th, 1936, calling Arlee his home for most of his life. His sister Joyce Sanders was born 2 years later. Tragedy struck when a house fire claimed the lives of his sister and mother on December 21st, 1945 following the Arlee school Christmas program. 
Chuck then spent many summers around the Sandpoint, Idaho area where his mother's family moved. 
Chuck was a member of the Salish tribe although not very traditional; the only time he was willing to leave the hayfields was to take his family to the Arlee Celebration to watch the dancing. 
He attended Arlee High School where he loved sports but working a job was more exciting than school to him. He started logging with family in his teens and soon married Dolly Brown in 1957, also of Arlee. They had a son, Martin Sanders in 1958 and lived in the Missoula area, where he was a meat cutter at Daily's following a few years of hunting cats and raising hounds. Later he opened Chuck's Texaco service station and Chuck's Tire Shop. He and Dolly were divorced and he married his neighbor, Sally Letcher from Billings. With this union he gained 2 daughters in 1974, Michelle and Tonja. 
The family soon moved to Arlee, living on a ranch on the Jocko River. They moved to a larger place, 'further up the creek' where he lived until his passing. 
Chuck always had 'too many irons in the fire' juggling ranching, logging, excavation and later a tire and auto shop in Arlee. There he did bus service, drove bus and continued ranching, logging and dirt work. 
Prior to his passing, Chuck had many 'close calls' cheating death many times. His family was always there to 'baby him' until he recovered. 
Chuck was known for his teasing and flirting, and always loved being around people. He gave many young people the opportunity to learn mechanics, logging and equipment operation. He loved feeding his cows, running a chainsaw as well as running any other larger equipment he could get away with in his 'retirement.'
Chuck was preceded in death by his sister Joyce, mother Jessie, and later his father Chuck Sr in 1989. His son Marty passed away in 2014. 
Chuck is survived by his former wife Dolly Griffith, Hamilton, his wife, Sally Sanders, Arlee, his daughter Michelle Monroe of Des Moines Iowa, his daughter Tonja Wells of Arlee and his 'little helper', granddaughter Kylee Wells of Bozeman.