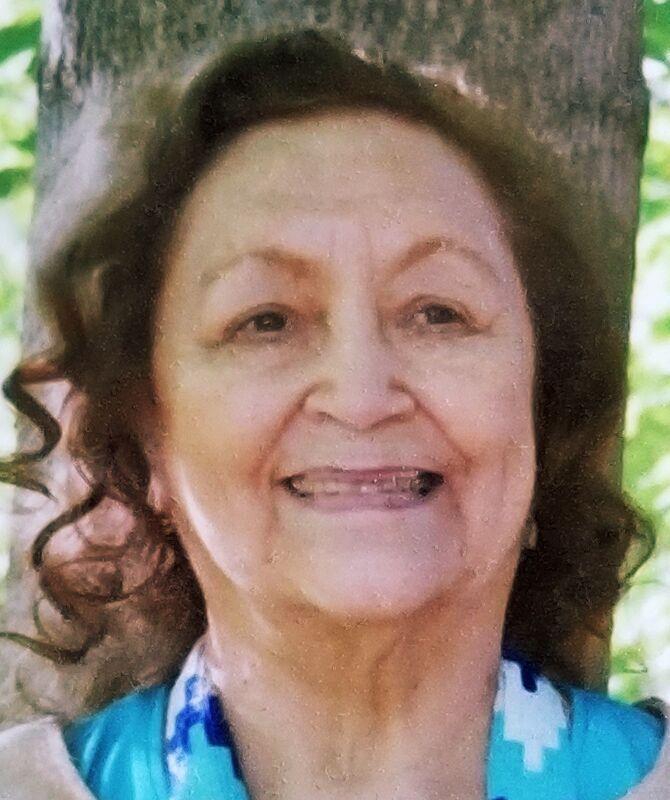 On March 9, 2021 Charlene Lucille (Tellier) Matt, a member of the Confederated Salish and Kootenai Tribes, after a long battle with numerous health issues, passed on to be with her ancestors as she was lovingly surrounded by family. 
Charlene was born on July 31, 1936 to Louis J. Tellier and Cecile Madsen. She was married to Clifford A. Matt for 53 years. Clifford and Charlene had three surviving children and families, Clayton Matt (Yolanda), Ronda Howlett (Kevin), Cort Matt (Donna) and Cheyenne McClure (Kristin); grandchildren Caato Matt (Tyra), Crystal Matt (Richard), Sierra Browne (Tim), Daniel Howlett (Marta), Bradie Matt and Wacey, Kellen, and Brooklyn McClure. Great grandchildren Tryance and Trushan Matt, Macao, Keeley and Richard Jackson, Dahlia Howlett, Camille and Langston Browne. She was also survived by brothers Chuck Tellier (JoAnn), Rusty McClure (Shirley), Kenny McClure, Jerry McClure and sister Margene Asay and many nieces, nephews, aunts, uncles and cousins on the Flathead Reservation and in Idaho on the Nez Perce Reservation and throughout the northwest. Charlene was preceded in death by her parents, husband, son Craig Matt, two babies, grandson Anthony Howlett and sister Cheri McClure.
Charlene was raised and went to school in St. Ignatius. In the early years, Charlene and Clifford lived in various places as they moved around for work including Thompson Falls, Noxon and several places in Mission before settling down at the location of her present home in St. Ignatius. She started her professional career at the old Catholic hospital. She received dental assistant training and eventually started working as a dental assistant for the Indian Health Service (IHS). In 1970 the family moved to Browning Montana where she worked in the supply office of the hospital. In 1973 the family moved back to St. Ignatius and she resumed her career as a dental technician with the IHS. She had the honor of serving her people who got to know her through her work. She worked for over 25 years and liked to say she trained many dentists who came through the system. She had an old fashion work ethic that never went out of style and carried over into her personal life as well. Even after retirement, she was recruited by the Salish Kootenai College to help transform the Dental education program from teaching with models to a patient-care teaching program. 
Charlene was also active through the years with several activities and hobbies. She liked beading, ceramics, making handmade gifts such as Indian dolls, rosaries, safety pin headdresses, and special cemetery markers that are still used today. She had a talent for picking practical quality gifts specifically suited to each family member. In her younger years she was a skilled bowler. She bowled on a team that went to the state tournament several times. She liked to water ski even though she didn't know how to swim. She liked to go to powwows and could often be found playing blackjack. She loved good quality jewelry, antiques and she was a professional yard saler and always found (or bargained for) the best deals at yard sales. She enjoyed family gatherings we often took family trips to Idaho and Seattle to visit family. She loved watching her children, grandchildren, great grandchildren and cousins play in sports activities. She was also known to be a night owl as she would stay up all night and sleep during the day, especially after retirement. Last but not least, she loved to sing. She had a beautiful voice and was often heard humming a tune. Charlene and brother Chuck often reminisced about their duets while doing dishes as youngsters. She modified and dedicated songs for each of her grandchildren as they were born; they loved to hear her sing those special gifts.
She was a very strong woman and will be sincerely missed by her family. Your prayers and best wishes are appreciated.