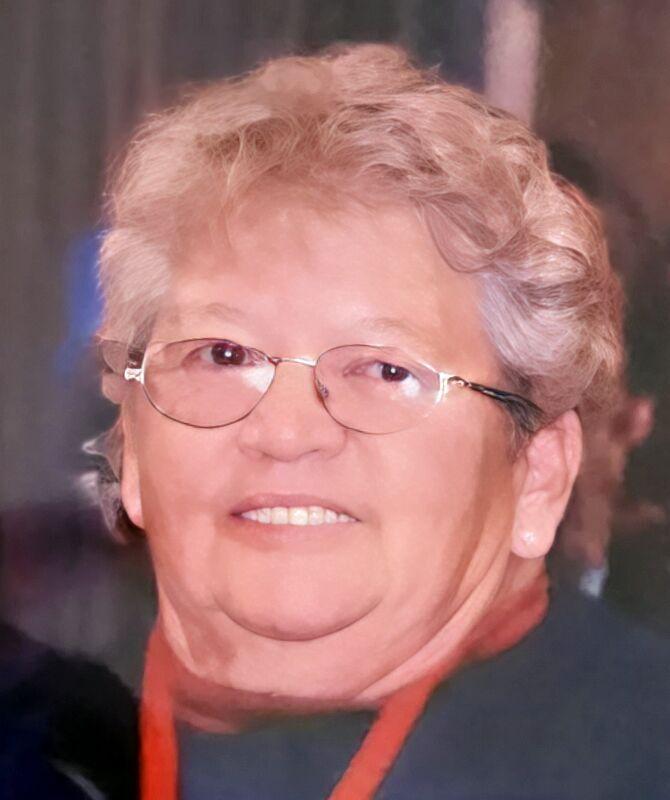 Carmelita Brown Hoyt was born on April 5, 1934, to Woodrow Brown and Carma Murphy Anderson, she didn't arrive alone her twin Brother Don was born a few minutes before her, and they were best friends from the start.
Carmelita went to school in Browning and St Ignatius's. She attended Haskell Community college. Before returning to Browning. She met Rex Hoyt in 1956 and together they had five children, Ted (Terry), Terry (Sam), Donna, Mary, Dee (Jay). Carmelita worked at the Blackfeet Boarding Dorm for 30 years. She became the mother to many children throughout the years and brought many home to her ranch on weekends.
After her retirement Carm spent time with Rex. But that didn't last long. After a couple of long weeks with Rex, she didn't hesitate when Dee suggested she enroll for a class at the Blackfeet Community College. When she got done with registration, she was a full time College student at the age of 80, and graduated with a certificate that same year.
After that Carm started subbing at the Browning School District. She subbed for a few years until her granddaughter Braylee decided it was time for grama to go into her 2nd retirement when she was sent looking for her from Principle and she was home thinking she was done for the day.
The next few years Carm and Marie helped mail out posters for the INFR. They were very entertaining doing this task as they had several arguments on where the address label went.
Carm and Rex were their kids and grandkids, and others kids they knew biggest fans. You would them at all the sporting activities from basketball, football, and wrestling. Where you would see them mostly was at the Rodeo Arena usually a few hours early. They made many trips to the INFR, Carm's last trip being in 2019 with her cousins Mary Jo, Marie, and Leonda.
Carm made her way to the Blackfeet Care Center during the COVID Pandemic, and needless to say, the workers will remember Carm for many different reasons, from being sweet to kicking them out of her room, But she was very much loved by the staff.
She is proceeded in death by her husband Rex, infant daughter, Parents Woodrow, Margarette and Carma and Gene, brothers Chico, Dick, Wayne, Jr., sisters Kay.
Carm will be greatly missed by all.