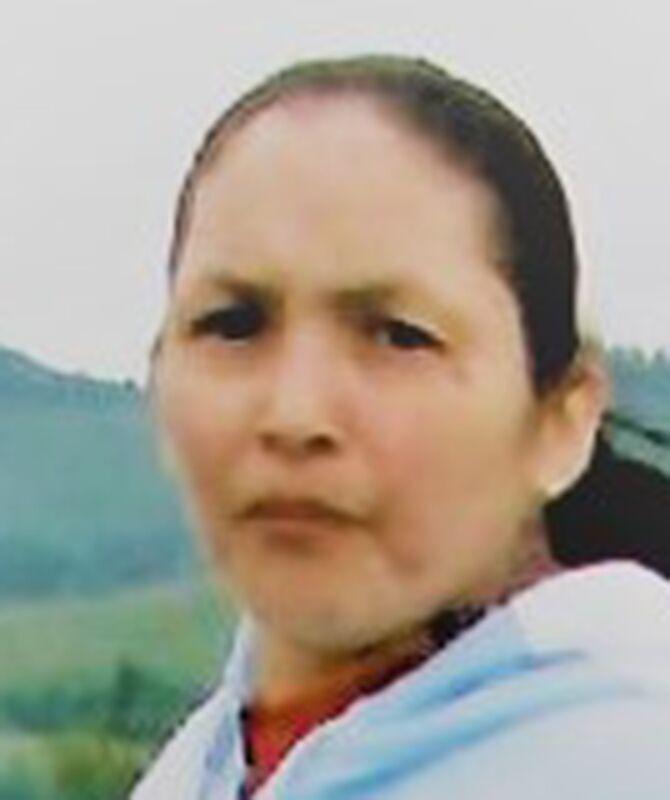 CAMAS PRAIRIE — Angela Lynn Joscum "A.J.", 50 passed away at St. Patrick's Hospital in Missoula September 3, 2020.
Born April 3, 1970 in Helena to Lucille Joscum she was raised by her grandparents Frank and Angie Andrew. She went to school In Osburne, ID and Camas Prairie. 
She loved shopping at Dollar Stores; She enjoyed family get togethers and occasionally going to pow-wows. She was an artist, and loved drawing pictures, kittens and listening to music especially "Lil Wayne" and laughing with friends and family. 
Angela will be missed; she had a heart for caring about others. She loved making people laugh, in return her laughter was like a gift from her to the ones who knew her best. When Angela had a cell phone her favorite pastime was calling the ones she loved. Even if it was midnight she would still call, for just wanting to know how things are going. Angela carried a lot of hardships in her life, but she stayed strong through them rough times. She had a loving heart for people. To anyone who are going through difficult times Angela would say "stay strong, say your prayers and God will be there for you." 
She was preceded in death by her Aunt Margie Joscum, Uncle Joe Joscum Jr., grandfather Frank Andrew, and cousins Calvin Andrew and Tania Old Horn. 
Survivors include her daughters Jarissa Joscum, and Angeline Joscum; son Kyle Kane KickingWoman; grandmother Angeline Andrew, mother Lucille Joscum, Aunt Viola Andrew, cousin David Andrew, sister Merida Kipp and several aunts, uncles and cousins. 
A rosary was held at Foster Funeral Home with Mass being celebrated at the Sacred Heart Catholic Church in Hot Springs. Burial followed in the Red Crow – Curley Cemetery at Camas Prairie.