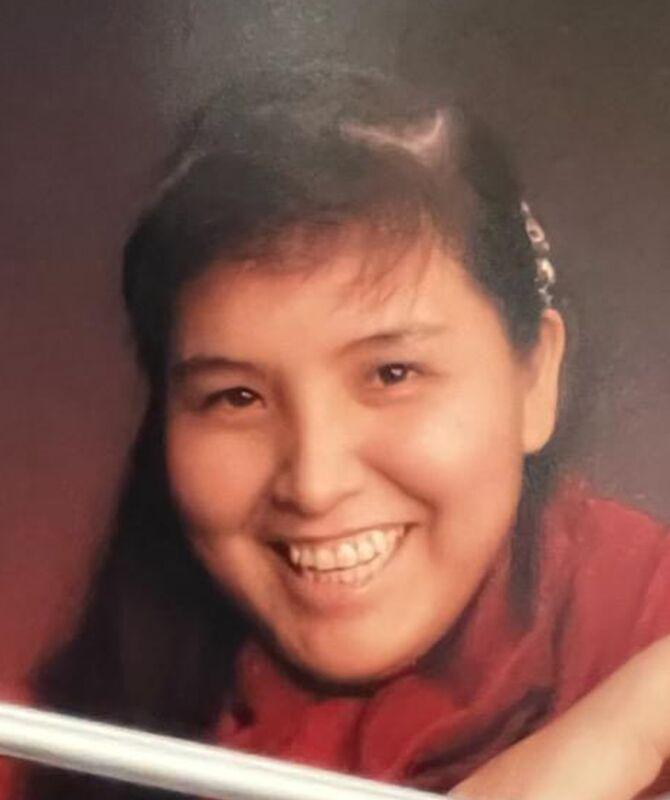 Amelia Agnes Stanger, age 53, of Pablo, passed away in the comfort of her home on September 15, 2022, on her own terms. She was born in Polson, MT, to Francis "Plassie" Stanger and Martina "Tina" Quequesah-Stanger on August 31, 1969.
A proud member of the Confederated Salish and Kootenai Tribes, Amelia was strong in our cultural values and traditions. She was a big support to many families in their time of loss including her own by preparing and planning her own services. All of her wishes in the weeks prior to her passing were graciously presented in one way or another. 
Amelia loved to attend powwows, to record drummers/singers and watch the late world champion grass dancer Joe Sam Scabbyrobe; she loved yard saling racing for the best buys and buying items for many family and friend's needs. She loved spending time with family and although she had no children of her own, she helped raise many yayas, nephews and nieces; she was a proud supporter of the Sober Indian Riders, attending annual Poker Runs and Sturgis one year.
Amelia is preceded in death by both parents and grandparents, brothers Isac Adams, Robert Morigeau, Ronny McKee, Michael Stanger and Willie Stanger; nieces Jazmin Auld and baby Tina, nephew Ta'a McKee. 
She is survived by Francis and Deanna Auld (Inismin, PJ), Adrian and Melissa Mahseelah (Star, Chase, Skylar), Injun Plant, Frank and Susie Stanger (Bev, Frank Jr, Donald and Seneca, AnaLee, Mark, Amber, Kameron, Amy Rose, and Aria), Emery Wilson, sister Rhonda Quequesah (Nick, Eddie, Tiana, Alex), special yayas Mica, Maria, Stasia and family, her bro Danny Finley, many heart sisters (you know who you are) and numerous relatives from Montana to Washington. She is also survived by Harry Lozeau and family; Steven Iukes and family and Edwin Onesalt and family.
Amelia's presence in all our lives will be greatly missed. She was always thinking and doing for everyone else above herself.