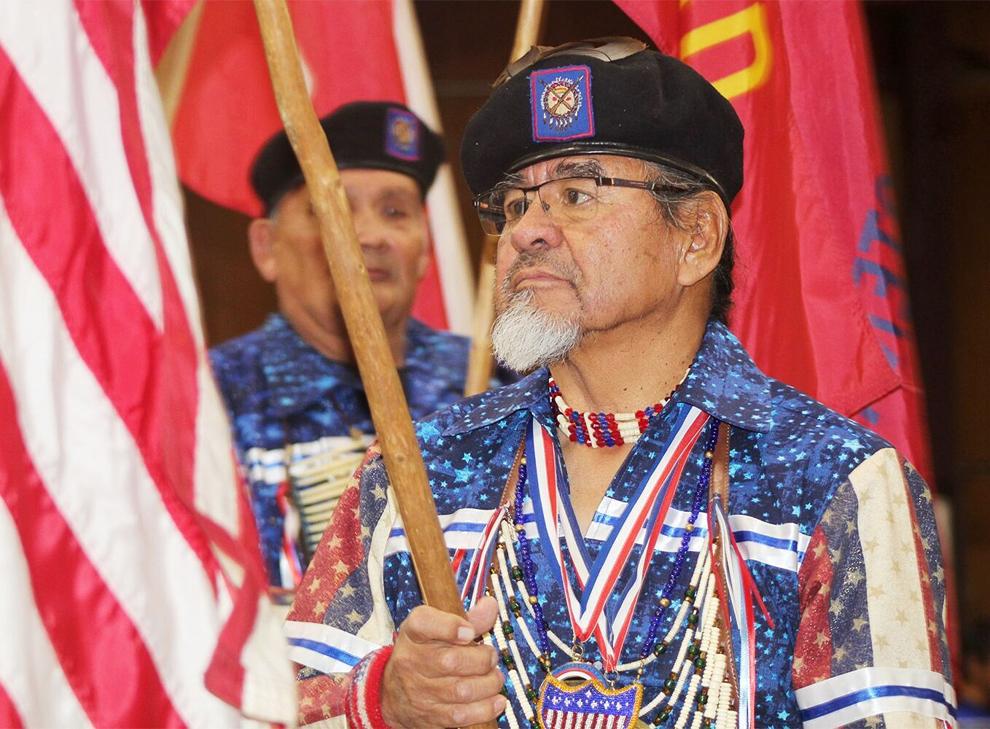 Char-Koosta News 
RONAN — The Confederated Salish and Kootenai Tribes (CSKT) hosted a powwow at the former Kicking Horse Job Corps Center (KHJCC) for the first time in years.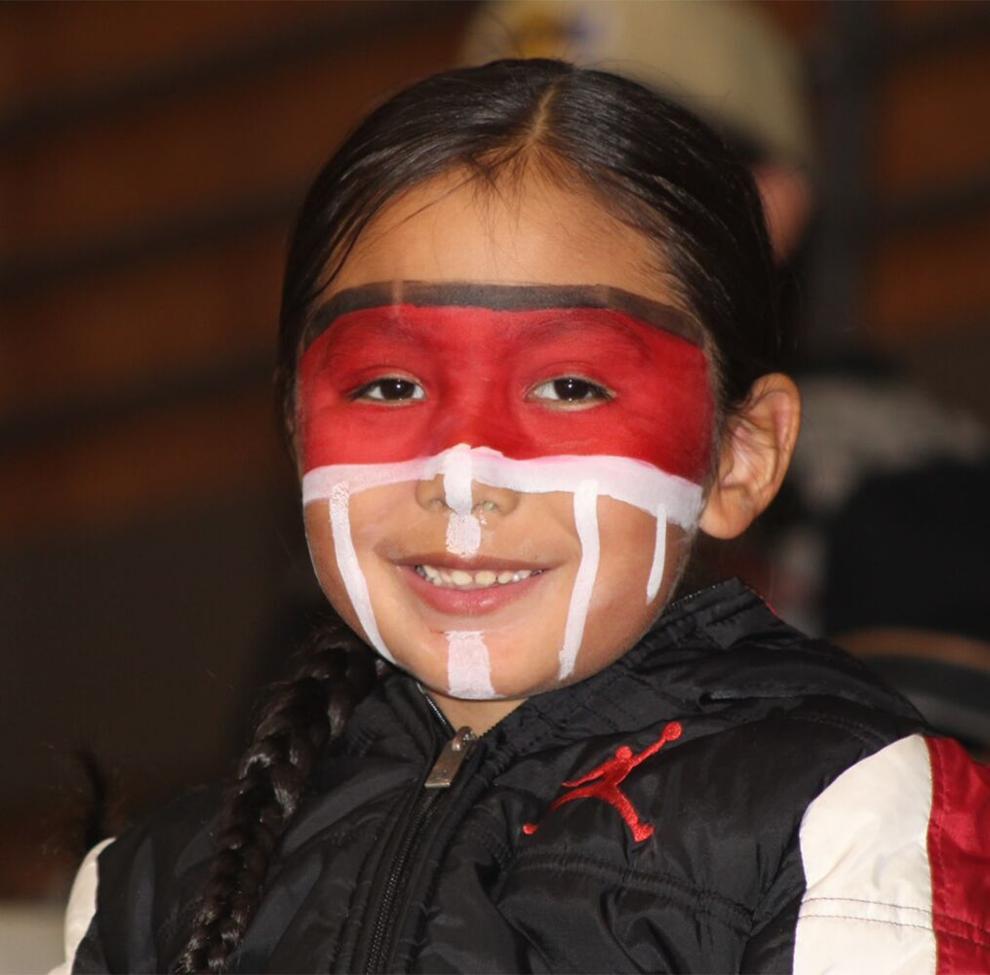 KHJCC shut operations in 2019, and the area is now being used as a workplace for many CSKT departments. Many people have positive memories of the location, and members of the community expressed their delight at attending a powwow at the Kicking Horse after so many years.
Men and women of all ages moved across the gym floor in the form of a snake as more than 20 Veterans filed in line to be honored for their service.
According to "Over a Century of Moving the Drum," a book by CSKT elder Johnny Arlee, the Snake Dance was done to begin a war Dance.  It was conducted by a chosen man who assembled the dancers at a designated location, usually at the camp of the Chief of the Celebration. The dancers moved towards the war dance pavilion in a single file, with the leader weaving and doubling back like a snake. Following the group singing the Snake Dance Song were the drummers and singers.
"All tribes have a responsibility," said CSKT elder Eugene Felsman, a CSKT member from Ronan. "Even though we didn't have our citizenship for a long time, we still felt very strongly to protect our family, our religion, and our way of life.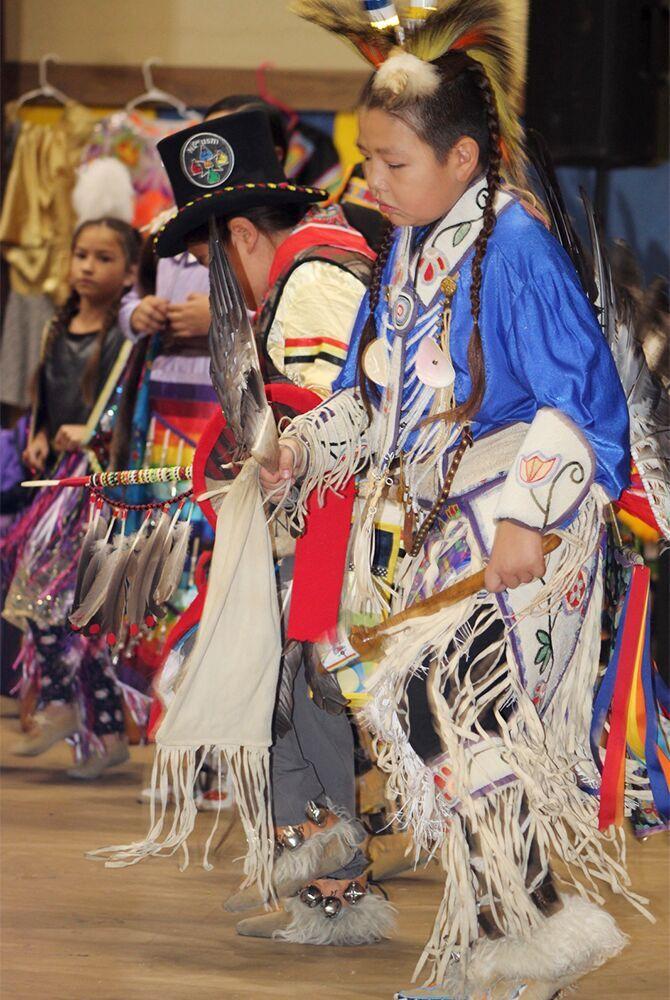 "My dad passed away down in Evaro in 1971, I quit school, and instead of being drafted, I joined the service, becoming a Vietnam Veteran," Felsman said. "Later, when I came out, I went into the Army Reserve and then ROTC, and I went on to being a first lieutenant."
When questioned about the Vietnam War, Felsman discussed some of the differences between Indian and non-Indian soldiers. He said the non-Indian soldiers treated the Vietnamese people poorly. 
"They treated the Vietnamese people badly," he said. "They resembled Native Americans, and I became good friends with a lot of them over there."
Felsman also stated that he believes the war was avoidable.
"Sometimes the leaders of our nations stir us in the wrong way and sometimes the media is not very good. We could have avoided that war, but sometimes key individuals stir us that way, Felsman said. "I'm still glad to be in service that way anyway."
According to Felsman his late relative Alexander Matt was captain of the Indian scouts during the Nez Perce War of 1877.
According to history.com, the US government violated a land treaty with the Nez Perce earlier in 1877, forcing the tribe out of their territory in the Wallowa Valley in northeast Oregon and relocating them to Idaho.
For more than three months, Chief Joseph "began one of the great retreats in American military history." As the Nez Perce outwitted and battled more than 2,000 pursuing American soldiers, Chief Joseph led 300 Nez Perse toward the Canada border over a distance of more than 1,000 miles.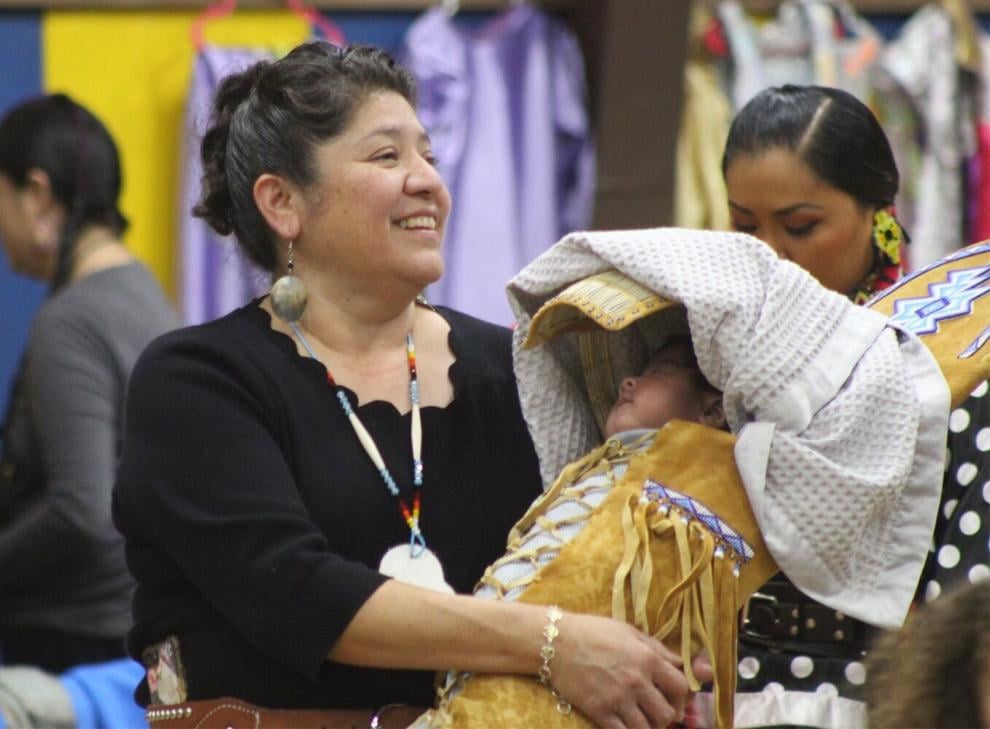 Chief Joseph was cornered by the U.S. Army just 40 miles from Canada, and his people were forcibly relocated to a reservation. "Hear me, my chiefs: My heart is sick and sad. From where the sun now stands, I will fight no more forever." A declaration by Chief Joseph in the Bear Paw mountains, according to history.com
America has a troubled past that spans several eras and generations. A history of capturing Indians, removing Indians, killing Indians, civilizing Indians, befriending Indians, using Indians, and Indians killing Indians. It is a long timeline of survival. 
"Each of us tries to serve our nation as best we can," Felsman said.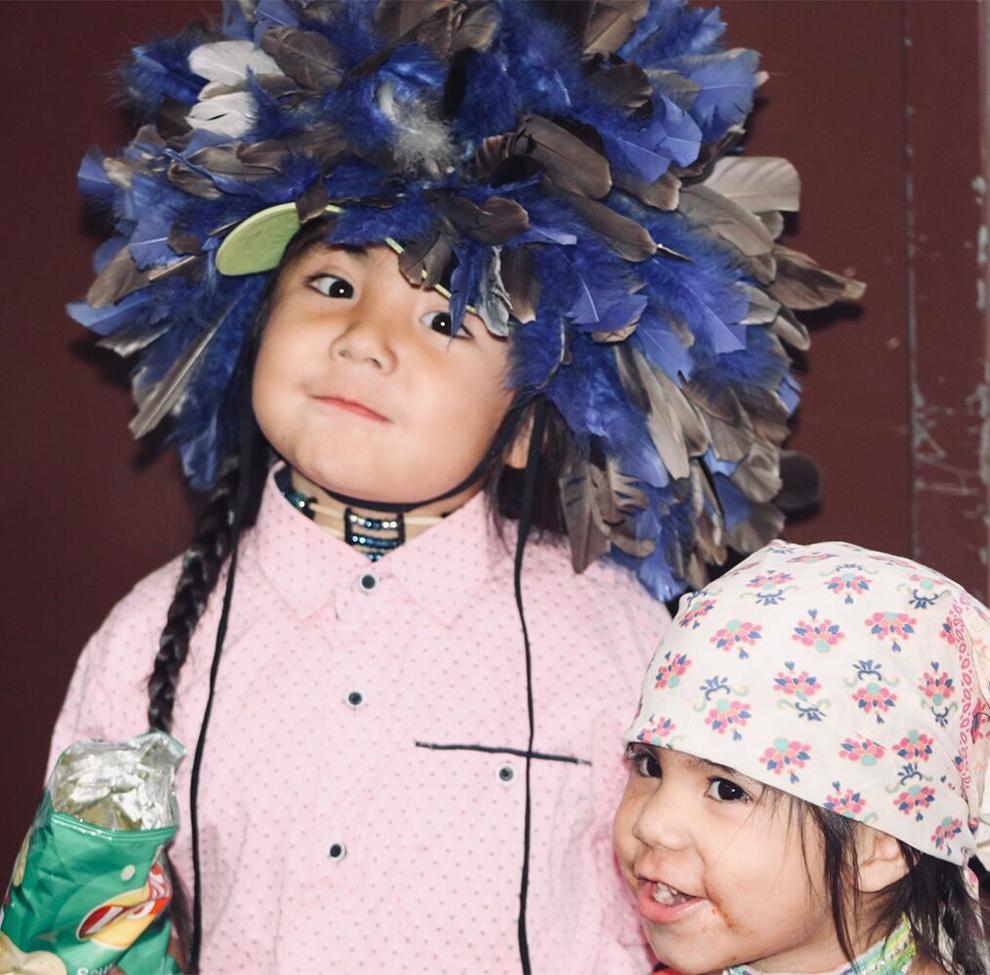 Ruth Swaney, CSKT Administration Budget Director, said she is thankful beyond words. "Our committee held the Veterans Honoring and Powwow at Kicking Horse gym, a place near and dear to my heart for 50 years."
"I gratefully acknowledge all the hard work of our committee who proudly brought about this event: Les Trahan, chairman; Carm Charm Ann Matt, vice chair; and Jennifer Trahan, Debbie L. Bell, and Naomi Robinson. We thank our sponsors and donors CS&K Tribes, Tribal Health Department, Kwataqnuk Resort and Casino, Eagle Bank, Stuart's NAPA, and Old Timer Cafe."
"We thank our head staff for their service in carrying out this year's powwow: AJ McDonald, head man; Lisa Shourds, head woman; Martin Charlo, arena director; Dan Trahan, MC; the Veterans Warrior Society; and Shadow Devereaux and RJ LaValley, sound system."
"We thank all the singers and dancers who traveled near and far to celebrate and honor our Veterans and military service people," and "Lemlmtš ɫu pi sqelixʷ."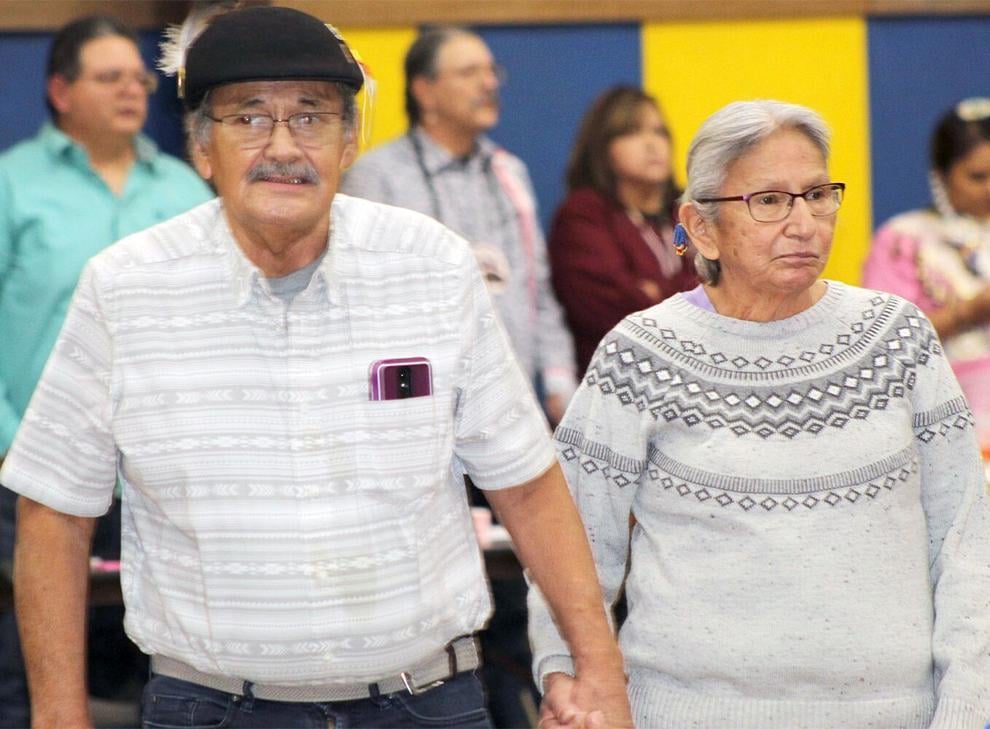 Results of 2022 Veterans Honoring and Powwow at Kicking Horse, Ronan MT:
Drums:
Yamncut
Defenders
Willow Creek
Red Horn
Young Grey Horse
Chief Cliff
Starr Society
Dance Contests:
Women Veterans Special
1st Bobbie Orr
2nd Lisa Shourds
3rd Jenna Kenmille
Consolation - Trina Ponce
Men Veterans Special
1st Jim Adams
2nd Tom Trahan
3rd Gary Adolph
All other dancers received Consolations
Women Traditional
1st Brittney Hunter
2nd Lena Tewawina
3rd Angel Little Plume
Men Traditional
1st Ike Carpenter
2nd Will Mesteth Jr.
3rd Louie James
Women Old Style Jingle
1st Shinaashe Pete
2nd Malia Osbourne
3rd Nina Orozco
Men Prairie Chicken
1st Joe Upham
2nd Thomas Addison
3rd Pat Matt
Women Contemporary Jingle
1st Alex Pierre
2nd Marianne Addison
3rd Jill Graves
Men Grass
1st Walden Tewawina
2nd Talon Addison
Women Fancy
1st Siliye Pete
2nd Precious David
3rd Valene Talks Different
Men Fancy
1st Noah Durheim
2nd Darius Tewawina
3rd Ridge Vanderburg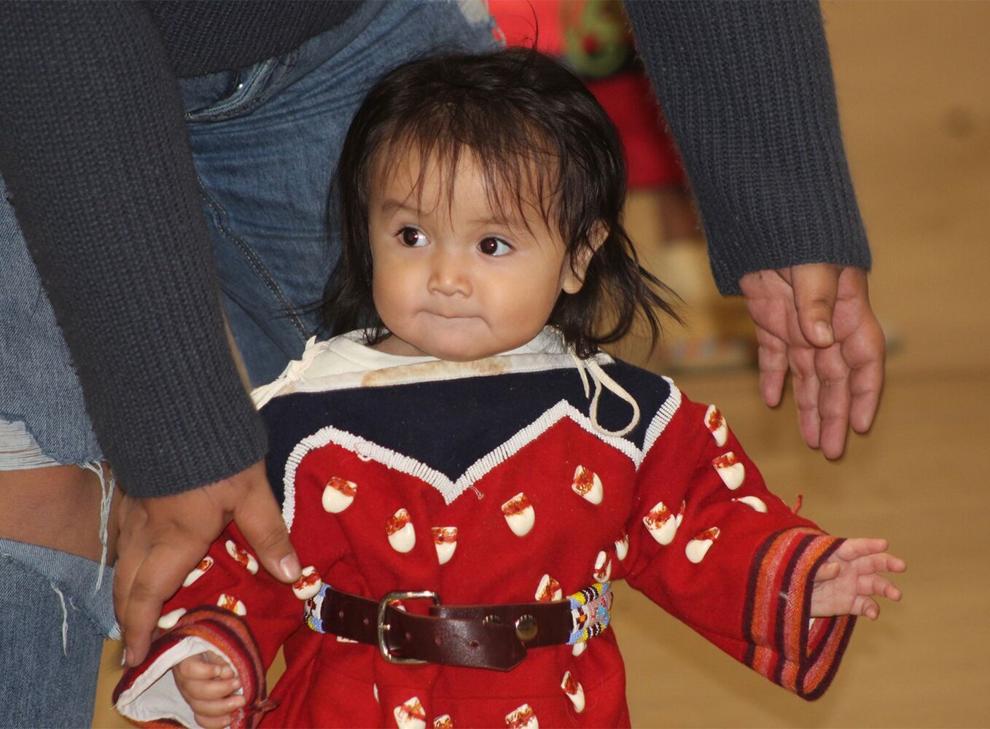 Junior Girls All Categories Evening Session
1st Phia Mays
2nd Jemma Croff
3rd Johnny James
Junior Boys All Categories Evening Session
1st Derrick Whitegrass
2nd Louie Paul Jr.
3rd Cekwssn Bell
Teen Girls All Categories Evening Session
1st Teslyn Trombley
2nd Jazlin New robe
3rd Taryn Haynes Matt
Teen Boys All Categories Evening Session
1st Darius Tewawina
2nd Talon Addison
3rd Thomas Addison
Teen Boys Traditional Afternoon Session
1st Avary McDonald
2nd Thomas Addison
3rd Mikey McCrea
Teen Girls Traditional Afternoon Session
1st Bella One Salt
Teen Girls Contemporary Jingle Afternoon Session
1st Sierra Scout
2nd Sashee Fry
Teen Boys Fancy Afternoon Session
1st Chrome Louie
Teen Girls Fancy Afternoon Session
1st Kathryn Potts
2nd Jazlin New Robe
3rd Taryn Haynes Matt
Junior Boys Traditional Afternoon Session
1st Louie Paul
2nd Eneas Inmee
3rd Abel Adams
Junior Girls Traditional Afternoon Session
1st Emily Adams
2nd Lariah Whitegrass
3rd Phia Mays
Junior Boys Prairie Chicken Afternoon Session
1st Derrick Whitegrass
Junior Girls Jingle Afternoon Session
1st Lariah Whitegrass
2nd Jemma Croff
3rd Ayona Brody
Junior Boys Grass Afternoon Session
1st Aaron Fry
2nd Jackson Eagle Speaker
Junior Girls Fancy Afternoon Session
1st Juniper First Strike
2nd Bebe
3rd Hunter Grinsell