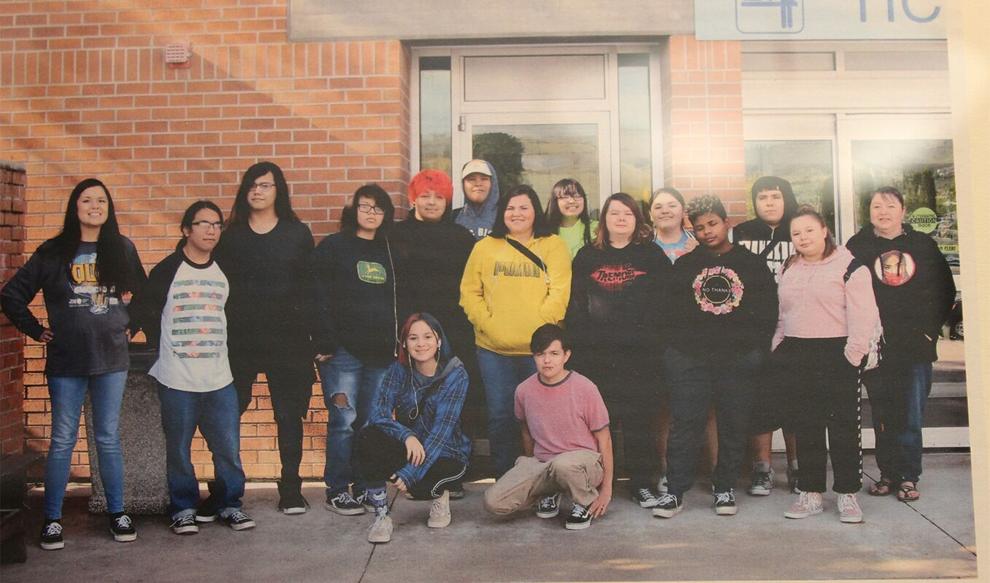 Char-Koosta News 
MISSOULA — Saturday, September 4, Two Eagle River School (TERS) photography teacher David Spear and several student photographers exhibited and spoke about their work from their 2019 New Mexico photography trip at the two-day Indigenous Art Exposure event hosted by the Zootown Arts Community Center (ZACC) that took place Friday and Saturday. Fourteen individual student photographs and bios lined the center's main gallery and will be on display for the month of September.
The exhibition entitled Two Eagle River School – Trip Of A Lifetime – Destination New Mexico was a part of ZACC's two-day collaborative and educational event that showcased Montana tribal artists and Indigenous relatives. Music, artwork, readings, fashion and vendors could be found and heard at the center for the two days. The center invited the students to exhibit their work from the trip and asked them to sit on a panel to discuss their experiences and work done on the New Mexico excursion.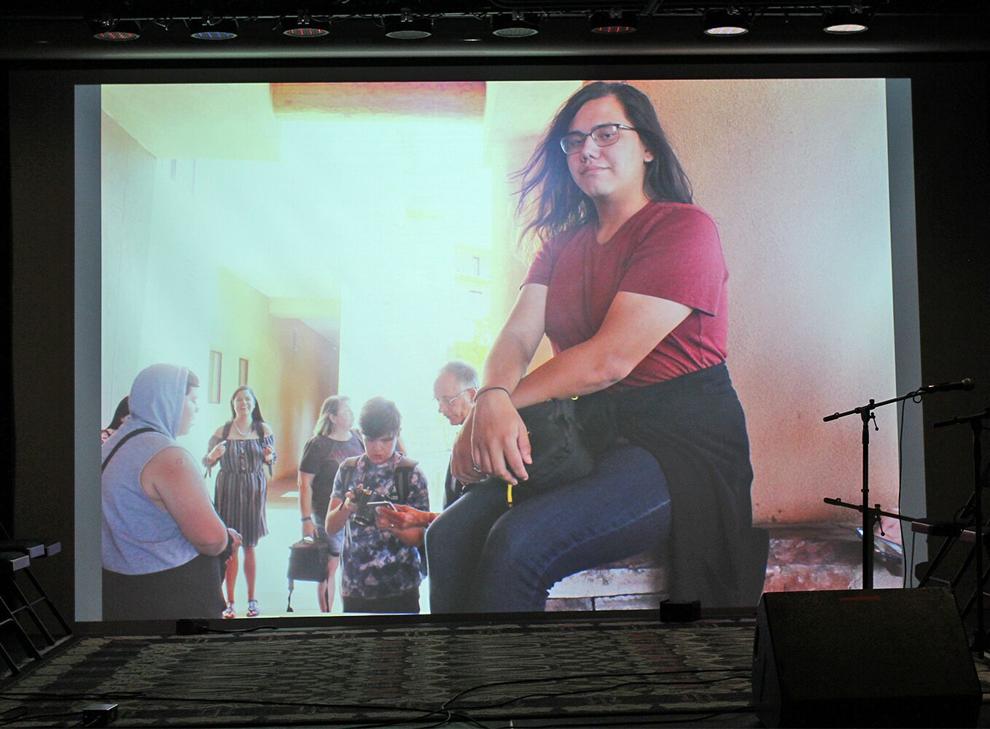 The photography trip involved students from the Our Community Record project led by photography instructor Spear. Our Community Record is an education outreach program sponsored by A VOICE (Art Vision and Outreach In Community Education) that is a collaboration between Spear and TERS. The project aims to teach students how to explore and document their community, culture, and history and has been ongoing for nearly 20 years. The group of students that participated in the New Mexico trip had been studying photojournalism, documentary and art photography under Spear for one to three years prior to the trip.
A VOICE presented the student photography exhibition at ZACC's main gallery featuring one photograph from each of the 14 students who went on the intensive one-week education trip.
On the trip, each day students photographed their travels and journaled nightly about their experiences. For many of the students it was their first time flying and traveling outside of Montana.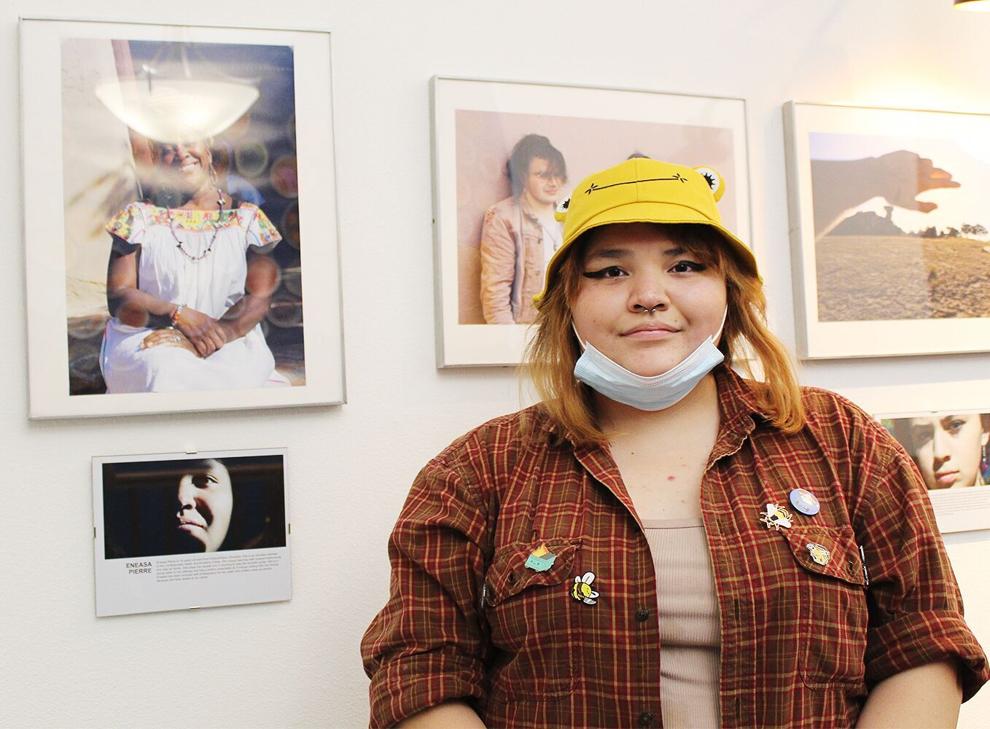 Over the course of the trip student photographers were able to share customs with local Indigenous people, practice and learn about photography, and meet with Elders, curators, and photographers while sharing their own work and taking photographs.
Along the expedition the group was able to see Santa Fe architecture/community, Santa Fe Indian market at the Palace of the Governors, Taos and surrounding landscapes, cultural museums, galleries, Taos Pueblo, Earthship Biotecture Community, Institute of American Indian Arts, Poeh Cultural Center, Camel Rock Monument, New Mexico Museum of Art, Lannan Foundation, Santa Fe Indian School, Holy Dirt site, Chaco Canyon, Pueblo of Pojoaque, Albuquerque, University of New Mexico, and the International Hot Air Balloon site.
At each place students were greeted and welcomed by staff who shared a wealth of information on museums, curation, photography, history, culture, and self-sustainable living. Spear said New Mexico was the chosen destination because he wanted to take the students to a place that was new to them and also a place with a cultural connection.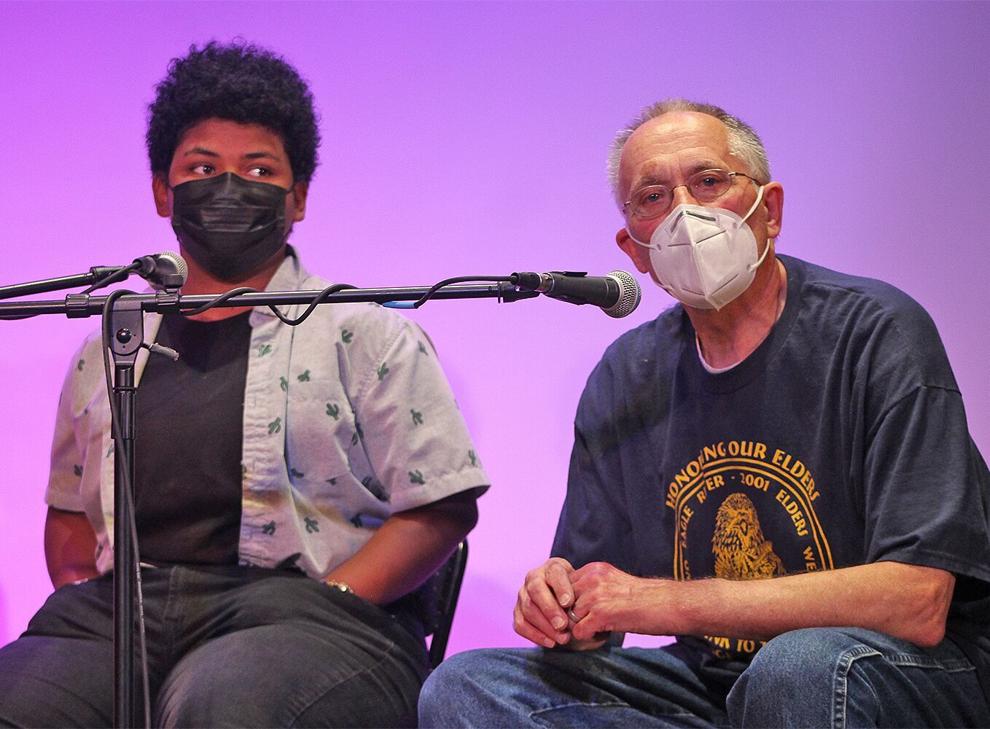 Weeks after the trip the COVID-19 pandemic happened, and students began meeting online. It's been almost two years since the trip and this was the first time they were able to get together again to display the work. This exhibition was the first time this work has been seen and Spear said they hope to do a larger exhibition in the community that will include more than just one image from each student.
After a slide show showing the students' work from the trip, the students in attendance participated in a panel where they talked about memories from the trip and how photography has impacted their lives.
Students included Joshua Crumley, Eneasa Pierre, Brittany Morigeau, Heather Atwin, and Michael Bolen. TERS board member Mary Charlo, who also was a part of the trip, participated in the panel and said it was an honor to get to know the students and learn more about their lives.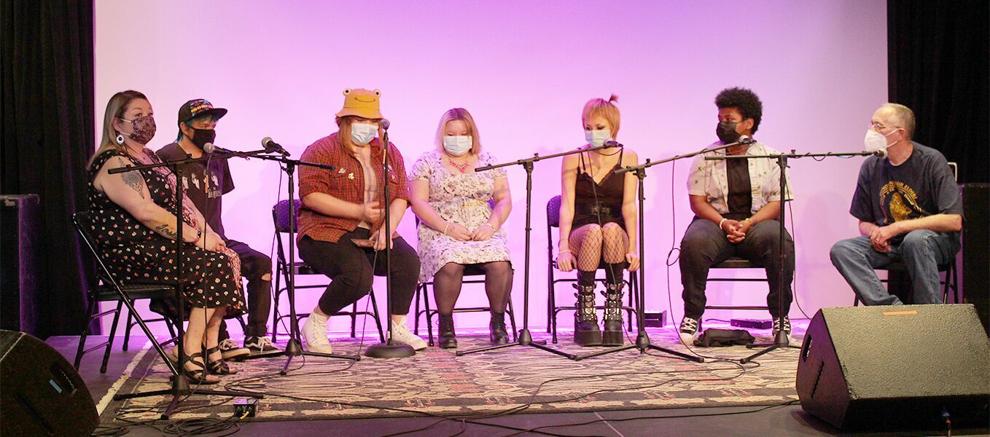 Crumley said, "Being able to make connections more with my classmates was really fun, we are really fortunate, and I am grateful that David was able to give us this opportunity. The trip was a really humbling experience."
Atwin said, "It was a really good experience. Photography to me is a really good way of self-expression and just sort of telling stories through pictures and art. I was able to learn about different places, cultures, and landmarks. It was a really fun experience, and it was amazing to be there." 
"The pictures in a lot of ways are about New Mexico but also about who these young people are, it's really kind of a special connection," Spear said.
Bolen said, "I didn't realize or know about my passion for photography until I was in one of David's photography classes. I didn't realize that it would become such a big part of my life and I'm really grateful for the programs that David hosts and allows us to be in. What got me into photography was seeing the different ways people see the world."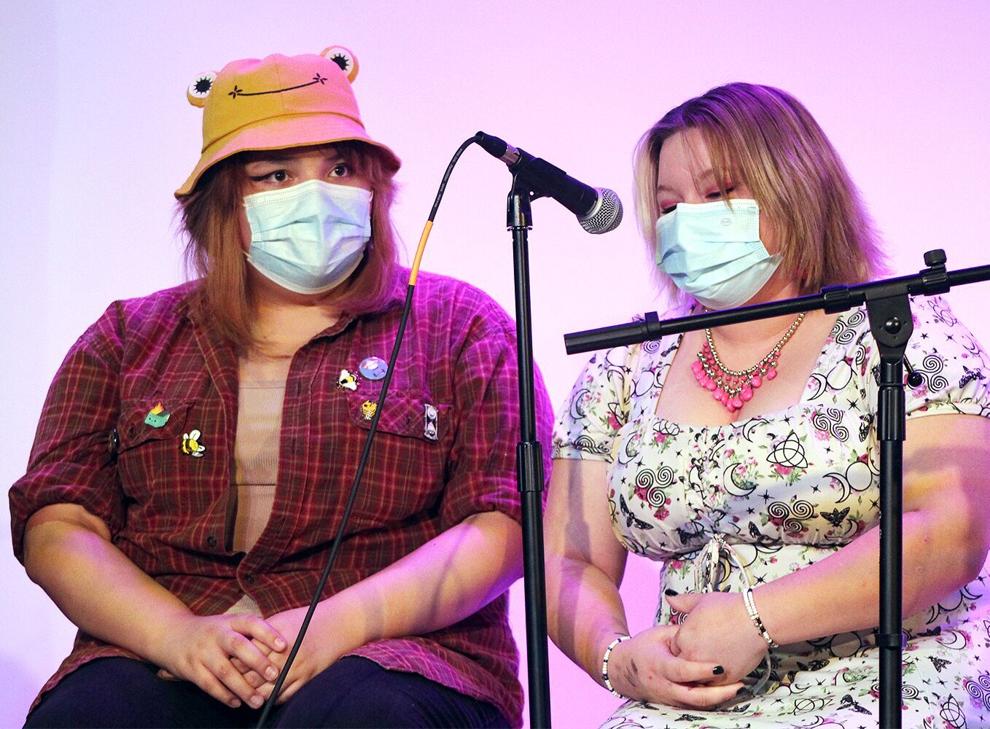 Eneasa Pierre said that through photography she's learned about different perspectives in photography and that taking pictures is enjoyable for her now, which in the past wasn't.
"I'm not one to express myself very easily but with a camera in my hands it's easier to do," Pierre said. 
"That's the main reason why I started photography, it was a learning experience and has helped me go a long way with emotions."
For most of the young photographers this was their first-time public speaking.
"It was great to hear from the students on Saturday. Our students represented the school and community well by their presence there and in their words about themselves and their work," Spear told Char-Koosta News.
"I think the students who participated in the panel did a great job," Charlo said. "It was interesting to hear that photography gives many of them a way to express themselves when they can't find the words. I'm proud of everyone who showed up. It's intimidating to get up in front of a group and speak," adding that her favorite part of the panel was the slide show because it brought back a lot of great memories.
Pierre said, "My experience being on the panel was really nerve-wracking, but it was a fun experience overall." She said her favorite part of the panel was seeing the slideshow of pictures and that it brought back nice memories.
The New Mexico photography trip was comprised of 14 TERS student photographers; Heather Atwin, Lee Atwin, Frankie Barnaby, Alexi Beavers, Michael Bolen, Joshua Crumley, Kris Hernandez, Moses Hernandez, Omar Media, Brittany Morigeau, Katrina Morigeau, Eneasa Pierre, Anthony Wise Spirit, and Leighton Wise Spirit.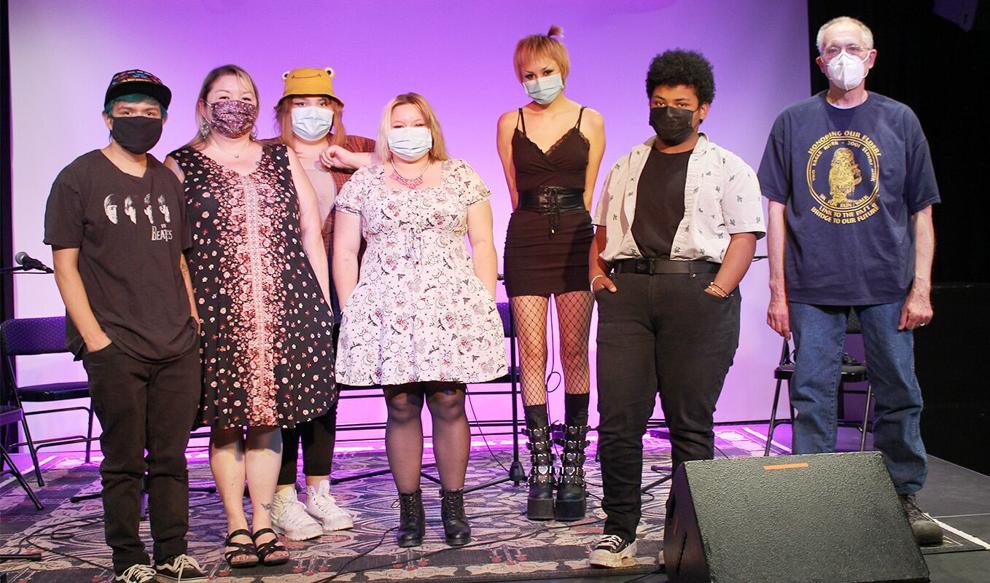 Along with Spear there were five other adult travelers and photographers; Mary Charlo (TERS board member), Jennifer Trahan (CSKT Tribal Council coordinator), Karissa Trahan (CSKT STEP-State Tribal Educational Partnership coordinator), Caato Matt (videographer), Leslie Stewart (community member), and David Spear (TERS Artist in Residence/Photography Instructor/A VOICE Director).
The eye-opening trip left lasting impacts on TERS students and allowed them to see, and document, a different world than what they are used to outside of their cultural norms.
Spear said, "It is an honor to be able to work and share photography in this community. I'm very grateful to be here for these 19 years."
To learn more about the trip and see photographs you can visit the A VOICE website (http://www.avoice-outreach.org/) or ZACC in Missoula. The exhibition opened September 3 at ZACC for Missoula's First Friday and will be on display in the main gallery through September.