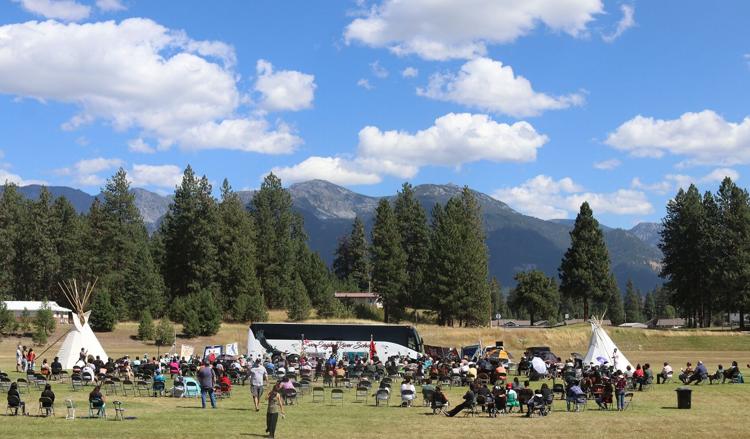 Twenty Class of 2020 TERS students finally get to celebrate graduation
Char-Koosta News 
PABLO — To say 2020 has been an unusual year would be an understatement. To say 2020 has been a monumental historic year would not be an overstatement. COVID-19 has affected everything and everyone this year and it isn't over yet. However, one thing that is over — at last — is the Two Eagle River School Class of 2020 graduation ceremony. It was finally held last Saturday, outdoors on the TERS football field, and at last the 20 TERS graduates had the opportunity to toss that tassel from left to right, from student to adult, from old norm to new norm, from now to future.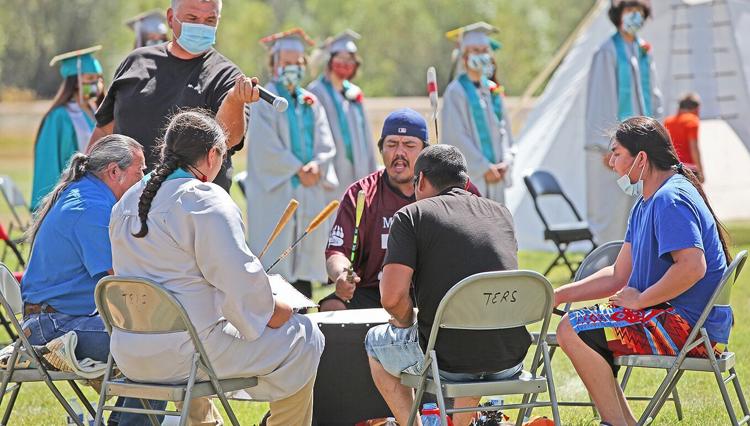 The Chief Cliff Drum, under the leadership of TERS employee Mike Kenmille, opened the graduation ceremony with an honorary processional song as the 20 graduates entered to the football field en route to seats of honor.
In his welcoming TERS Superintendent Rodney Bird brushed lightly on the 2019-2020 school year and how the TERS family — students and their families, staff, faculty, administration, board — had to spin on a dime in March to deliver and absorb education under the cloud of COVID-19. The immediate alternation was the remote off-site learning via the Internet, something Bird said, all involved had a hand in its effectiveness.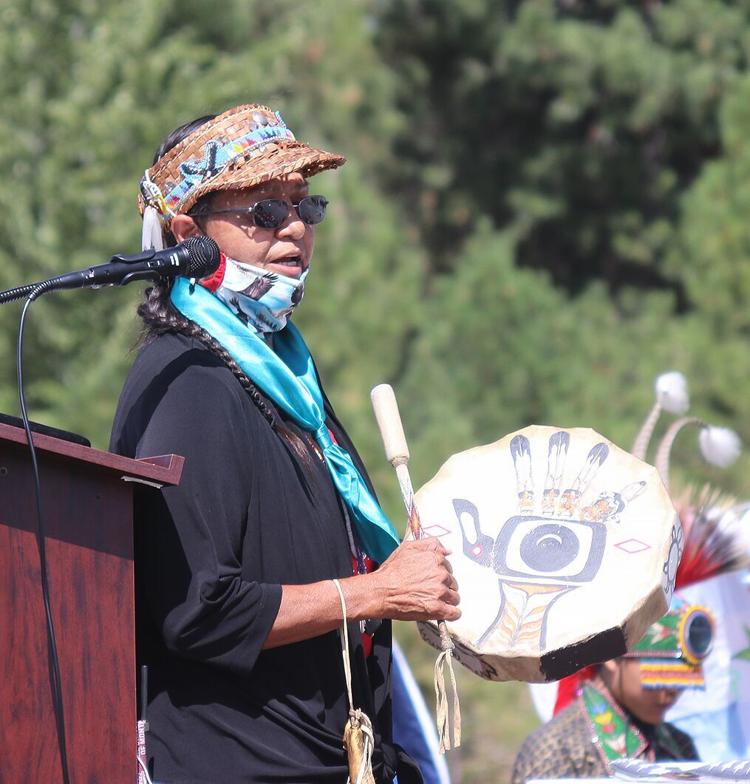 Bird praised the faculty for quickly adjusting to the deliverance of education remotely and the seniors for their learning adjustment with the goal of graduating. That goal was finally accomplished Saturday before about 100 spectators. Bird said the students showed resiliency and perseverance during the trying times would positively aid them in facing future difficulties. 
"Their resiliency and perseverance will take them a long way in life; you've made it through tragic and difficult times. We don't know what tomorrow brings but whatever it brings you are prepared. You are the undefeated Class of 2020," Bird said. "Relationships are everything with your family, here at Two Eagle. Wherever your journeys take you, you are in our hearts. These bonds will last a lifetime."
Kathy Tapia, who has been at TERS for 39 years, said graduation for her is melancholy because the students become like your own kids that you see every day, and although parting is sad it is natural and wished the students well. "Two Eagle gave you a good education," she said. "Make good use of it whether it's in college or in a trade school."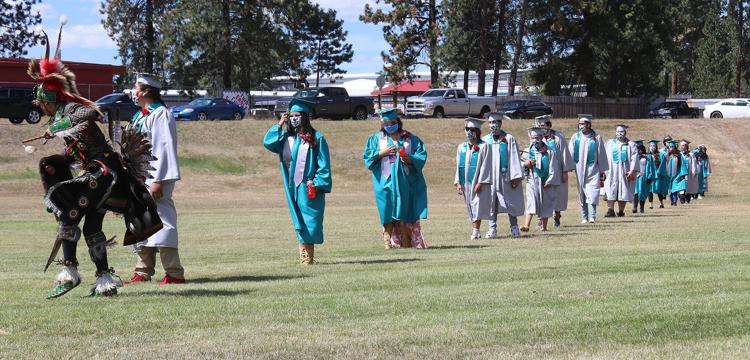 Two Eagle River School Class of 2020
Elias Josiah Adams, Mia Nicole Armijo, Alexis Rae Beavers, Owen Wayne Matthew Brown, Sheadyn William Croft, Joshua Chance Crumley, Preston Michael Folck, Jacob Michael Gatch, Elijah Abraham Lefthand, Nakayla Brittney Marie Littleboy, Nevaeh Ranee Little-Marry, Jacqueline Joann Joseph-Ness, Anthony Wayne Placid, Nathaniel Lewis James Plant, Ja'Hya Stephan Porter, Larissa Rose Powell, Leeanna Joan Powell, Shade Deward Tanner, Jr., A. Aiyanna Naidalee Wise Spirit, and Morning Star Wise Spirit.