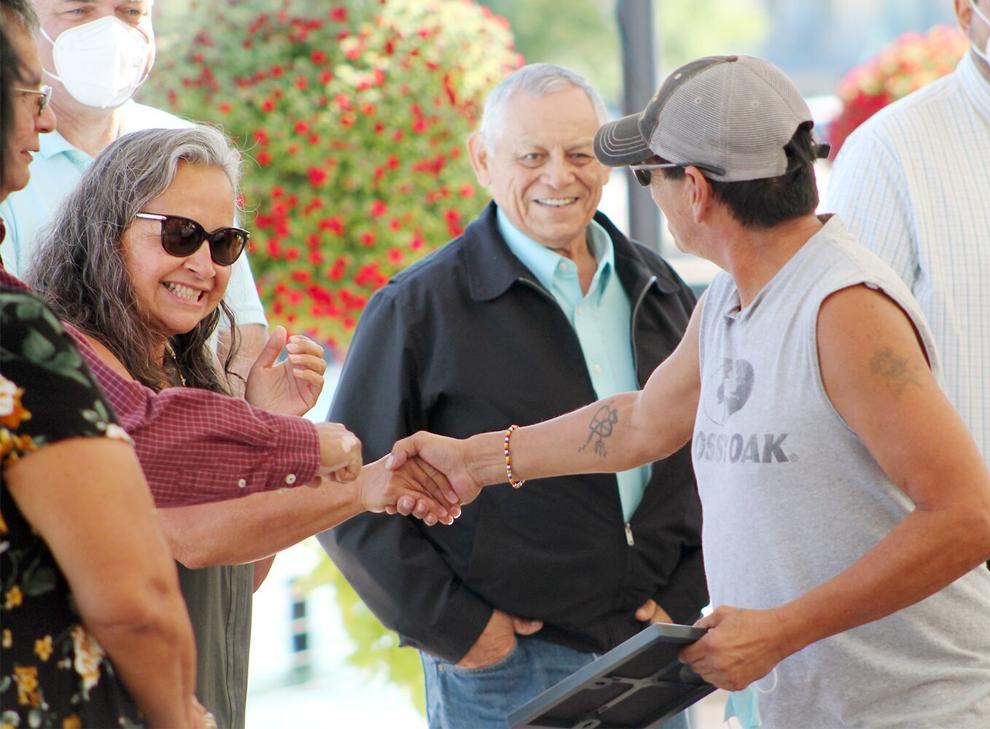 Char-Koosta News 
POLSON — On August 30, Tribal Council presented the Forestry Greenhouse Program with the first Tribal Stewardship Award over lunch at KwaTaqNuk Resort and Casino for their dedication and hard work in preserving native plants for future generations.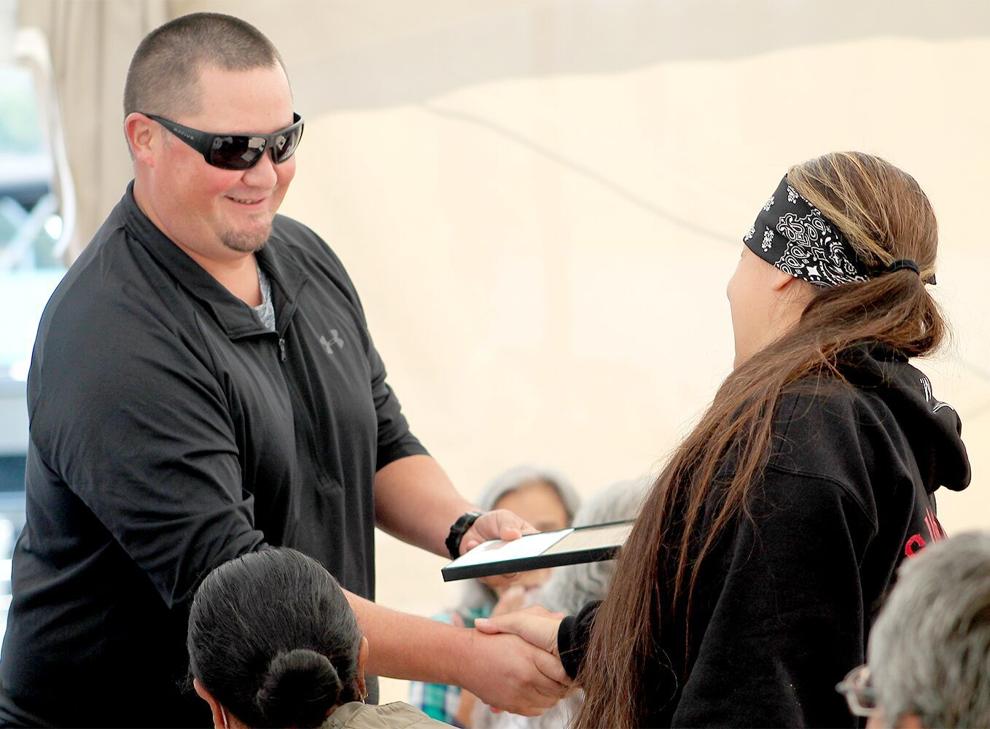 "I am very proud of our Forestry Department for stepping up and restoring many of our sites. I want to thank you all for your efforts," said Tribal Councilmen Len TwoTeeth. "They have not gone unnoticed." 
"As leaders, we must recognize all CSKT employees who have contributed to the Tribes," said TwoTeeth. Tribal Council intends to recognize departments and present stewardship awards so those whose efforts do not go unrecognized. "I want to challenge my colleagues to do this more often than not; we have a lot of dedicated people who work for us and deserve to be respected."
Elders were invited to attend the lunch seeing as they represent an important part of the knowledge and experience that has already been passed down through generations.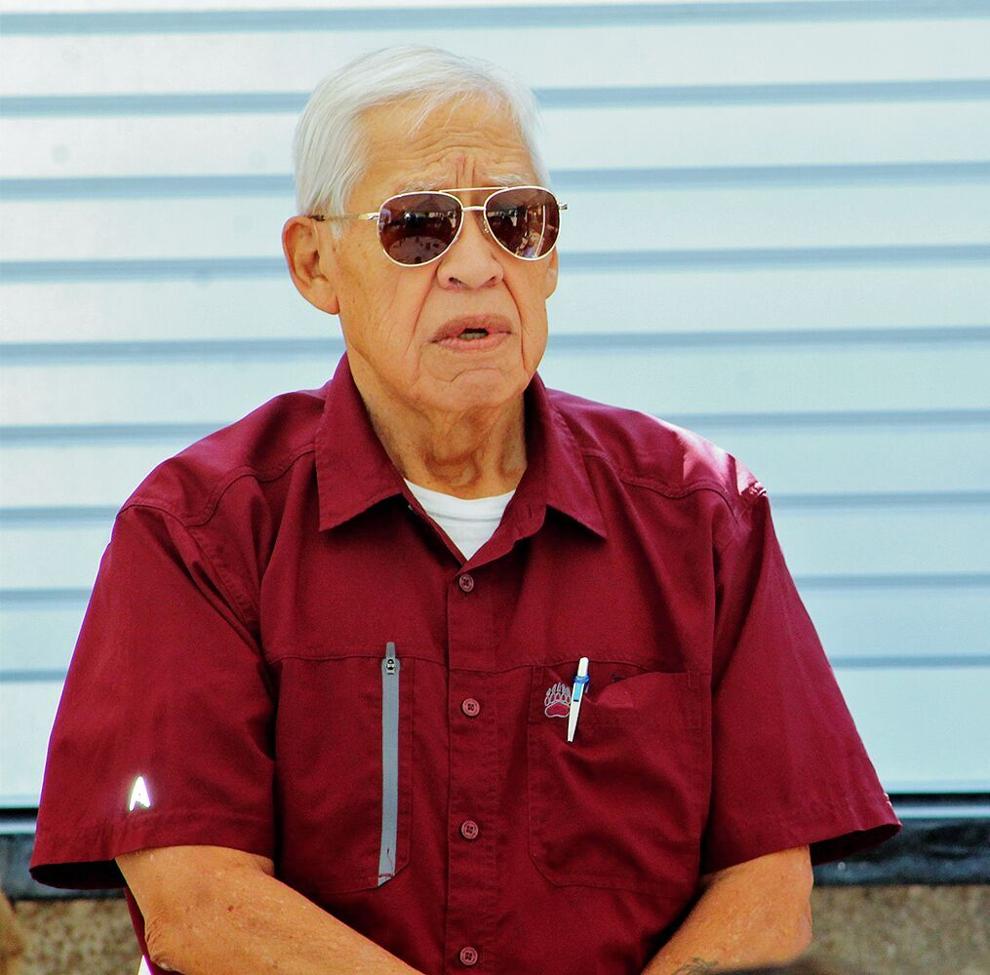 "We are here to honor and recognize our people for preserving and protecting our land," said Selis-Qlipse Culture Committee Director Tony Incashola. "As our land and reservation shrink, we have a greenhouse that helps preserve and restore many of the lost things."
Incashola speaks for the staff and Elders, reminding them that it is the responsibility of the Native people to care for the gifts bestowed upon them by their parents and Ancestors. 
"Every day, we have to fight to ensure that what we have left is preserved for future generations. We always think we can rely on our Elders, our people we look up to, and then one day you look around and they're gone," Incashola said. "We are Elders, and you are Elders. That responsibility falls to us, so make sure the next generation has something, some of the gifts bestowed upon us."
All tribal programs are working hard to preserve what remains of the Flathead Reservation and CSKT. "We can no longer rely on natural processes; many native plants and the environment require assistance," Incashola said.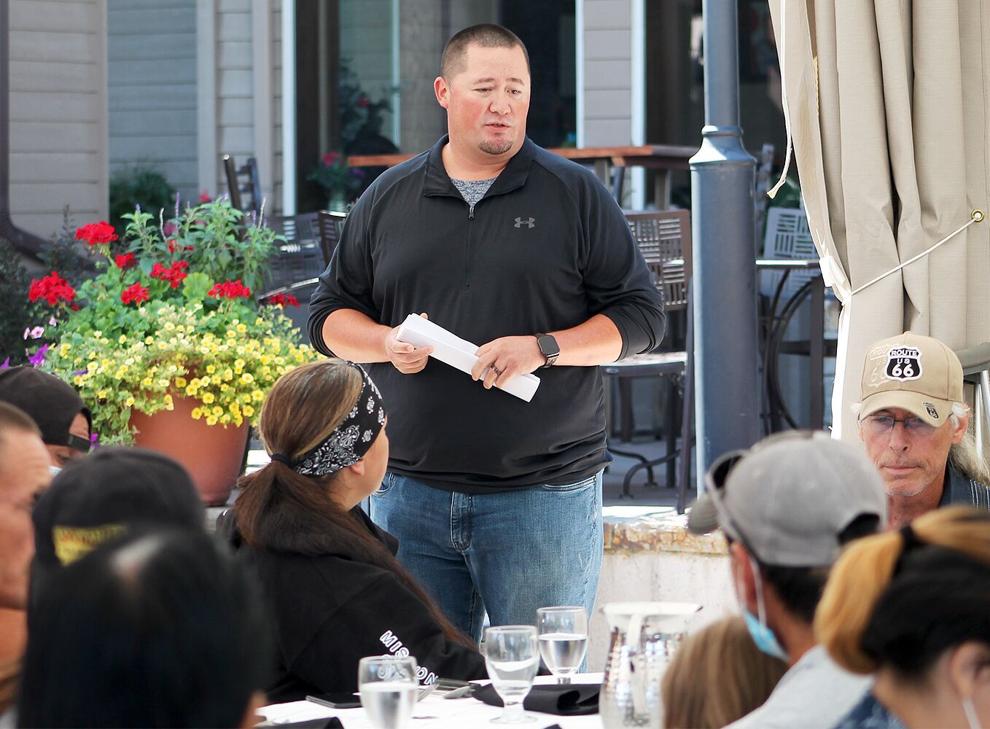 Native plants require a great deal of knowledge, understanding, and hard work to thrive. "It is not as simple as it may appear," Forestry Department Head Tony Incashola, Jr. explained. "The greenhouse employees take pride in preserving for the next generation."
"We want to protect our land and take care of those who are in positions to do so for our land, especially the young ones, and I thank you forestry for taking some of those steps in that direction," said Francis Auld.
Since 2005, the greenhouse has really taken off and upped their game. They have made strides into states such as Washington, Wyoming, Idaho, and eastern Montana, in addition to the reservation. "They are attempting to restore not only our homeland, but other territories with native plants," Incashola, Jr. said.
The greenhouse program has expanded beyond their typical 9 to 5 job, requiring them to work overtime and on weekends. "Plants don't clock out at 5 o'clock," Incashola, Jr. explained. "This takes time and effort, as well as personal care and drive." Employees will not see the full results of their hard work and dedication, but the next generations will.
During the lunch-in, 18 employees were recognized and given a reward. They include: Dave Burton, Crystal Grant, Sonia Flammond, Tim Matt, Rene Pierre, Mike McCrea, Lenee Carlson, Andrew Barnaby, Charlene Charlo, Kenneth Old Person Jr, Linda Malatare, Michael Joe Matt, Leonard Grenier, Loren Hernandez, Terrence Ashley, Julie McDonald, James Lozeau, and Matthew Ogden.