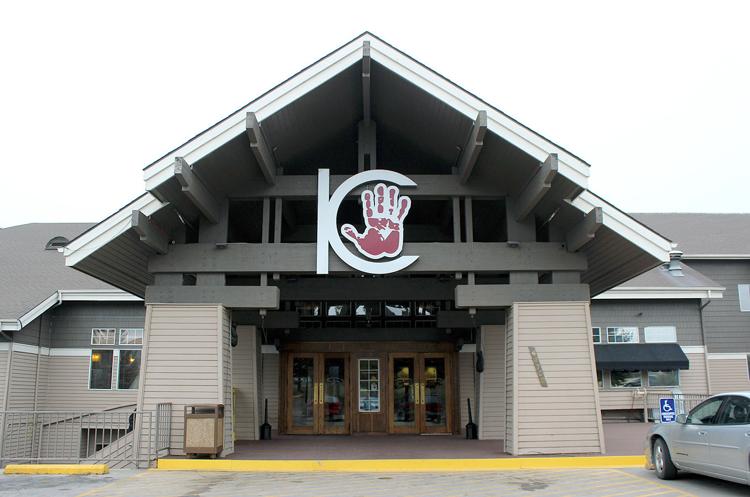 Char-Koosta News 
POLSON — We are all living in a new world since the outset of COVID-19. The invisible virus has had some very visible negative effects on the health of the populace, and the health of the economy and employment opportunities for people. It has caused the virtual shutdown of the worldwide economy. In early March, the Confederated Salish and Kootenai Tribes Tribal Council took steps to remove employees of the tribal programs from the virus crosshairs with a shutdown of all but essential programs with essential staffing. The CSKT enterprises did the same. 
On March 16, the S&K Gaming Board decision to cease operations of its casinos went into effect. In Polson, the KwaTaqNuk Resort and Casino had a total shutdown that included its hotel as well as gaming arm. Gray Wolf Peak Casino also closed its doors then. Now KwaTaqNuk Resort and Casino, and Gray Wolf Peak Casino opened the doors to the public last Monday, June 8, for the first time since being shuttered 13 weeks ago.
"I am glad to get back to work and to some sort of normalcy. We had to get back to some kind of new business operations because what worked before won't work now," said S&K Gaming CEO Bryon Miller. "It's a new world we are in now and we just have to figure out how to work our way through the new problems we are facing."
In order to open the doors of KTN and GWP under the shadow of COVID-19, Miller said there has been several alterations to their operation. "It's the new normal," he said. "We are cautiously re-opening. We have worked to make the casinos a safe environment for everybody. We anticipate we will stay open like this for the immediate future."
That new normal with the virus affecting business operational decisions went into effect when the gaming establishments opened. The KTN hotel is 100 percent open for business. The casinos will be open from 2 p.m. to 10 p.m. with limited occupancy.
Other operational procedures in effect, include:
Points of entry into the properties will be limited to the main entrances to allow casino security team members to conduct a non-invasive temperature check for both guests and team members using hand-held thermometers for temperature detection. Team members or guests confirmed to have a temperature over 100.4°F will not be allowed entry into the property and will be asked to seek evaluation from their health care provider.
All guests and employees are required to wear a face covering at all times while on property unless you are smoking, drinking or eating.
Gray Wolf Peak has a 150-person capacity and KwaTaqNuk has a 50-guests limit in the smoking sections of the casinos, and 10 in each of the two new non-smoking portions of the casinos. This could cause some delay and wait times. The staff will do their best to accommodate the public and make this as easy as possible.
Guests will be directed to practice physical distancing with floor markers to display standing at least six feet away from people they have not traveled with while standing in lines, or moving around the property.
Miller said the new-normal operation has resulted in a new class of employees dedicated to the comprehensive cleaning of the casinos and hotel. That has resulted in some new employment opportunities at the casinos and the hotel.
"We meticulously clean the facility after closing down every night. We sanitize the casinos and high contact areas," Miller said, adding that the hotel rooms also receive enhanced cleaning after occupants check out. "Housekeeping is doing much more enhanced cleaning and sanitizing of high-touch areas."
Miller said during the shutdown some employees were laid off, since then some of them have found new employment opportunities, and others have been called back to work. However, they are not up to the previous employment numbers yet.
The shutdown of the gaming establishments was hard hit on the revenue bottom line. That was exacerbated by the casinos initially being excluded from receiving payroll protection funds under the CARES (Coronavirus Aid, Relief and Economic Security) Act, aimed at protecting small businesses. 
"We felt we were eligible from the start because we had less than 500 employees, but there were significant road blocks we had to breakdown," Miller said. "Those roadblocks were cleared the last week of April and we eventually got help."
That has allowed for S&K Gaming, Inc. to hit the ground running albeit not full speed with its opening last week.
The CARES Act is the administrative mechanism meant to provide fast and direct economic assistance for American workers, families and small businesses as well as preserve jobs for our American industries. Initially casinos were not included in the provisions of the CARES Act.
Whatever the future beholds for the casinos isn't known at this time because of COVID-19. 
"We are kind of waiting to see what the business landscape will become," Miller said. "We had a good first week of operations but we will be holding off on promotions in general."
But the KTN hotel and casino gaming is open for business. 
"I would like to welcome back our customers and friends, we missed them," Miller said to the customer base. "We would like them to come and enjoy gaming entertainment under the new safety protocols. Their safety is our number-one goal for them and our employees."