Char-Koosta News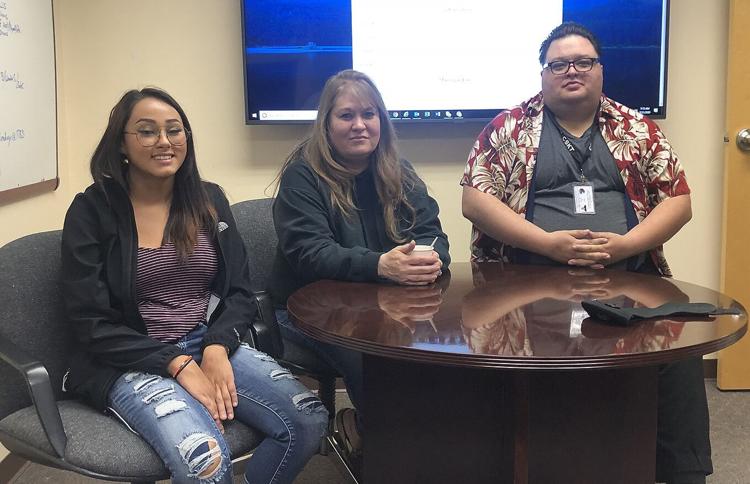 PABLO — The clock is ticking. If you haven't filled out your COVID-19 Relief form by Thursday, July 30, you will not receive the $1,800 relief payment. There are three ways to send COVID-19 Relief form: electronically, by mail or hand delivered to the drop box at the headquarters building. 
Members of the Confederated Salish and Kootenai Tribes who were enrolled by July 16, 2020, and are alive on August 14, and have submitted the COVID-19 Relief form by July 30, are eligible for the $1,800 relief payment.
It is suggested that people don't wait until the final day.
It is of the utmost importance to get the forms in by July 30. Hardcopy mail forms postmarked that day won't be counted, said COVID-19 information hotline operator Randell Lum. If they are personally hand delivered, they must be in the headquarters drop box early in the morning of July 30.
"We need to have all the relief forms entered in the books by the last day — July 30," Lum said, adding that the paper forms are work intensive and suggests people use the electronic form as it easier to enter into the Excel spreadsheet. "Send the forms electronically, it is faster and easier for us to enter, and if people call asking if we've received their forms it is faster for us to confirm that we have received it. If it is hardcopy form, we have to sort through hundreds of forms that haven't yet been entered in the electronic spreadsheet."
Lum advised that those who submit forms online to be sure to do the "I am not a Robot" portion before sending. If not, the forms won't be delivered to the Central Accounting Office.
At the end of last week approximately 5,500 electronic forms, and 1,000 hardcopy forms have been received by Central Accounting, said Zachary Conko-Camel, Central Accounting Office manager.
"There have been some duplicates sent that we are sorting through to get an exact count," Conko-Camel said. "We have collected about 90 percent of the forms from tribal members. There about 8,000 eligible tribal members so 10 percent of them have yet to send the forms — that's a lot of people."
Conko-Camel said the COVID-19 forms have served as a tribal member address update. "We have had thousands of per-capita payments withheld because of outdated addresses," he said. "Getting the new addresses through the COVID form has been a good side benefit. An updated data base is better for us, better for the Enrollment Office and better for the membership. It helps everyone."
Conko-Camel said the COVID payments are not taxable and there a no "holds" on them, ala garnishments. It also won't affect distribution of the regularly scheduled August per-capita payment. However, some individual per-capita payments do have legal garnishments on them.
The funds are available through the CARES (Coronavirus Aid, Relief, and Economic Security) Act. The CSKT received $44.3 million and have allocated $15.2 million for distribution to enrolled CSKT tribal members. 
Conko-Camel said there was a quick learning curve from allocation of CARES Act funding to how it would be spent. The CSKT Tribal Council on June 23, set distribution priorities that included the tribal member COVID payments.
"We came up with a plan on how we would facilitate the payments and tested it to make sure it was a go then went ahead with it," Conko-Camel said. There were a few kinks but they were ironed out. "Everything happened so fast and we had to make some corrections. The first day was crazy but it has evolved and now it's working pretty well. Now it just takes five minutes to fill out a form."
Conko-Camel said filing electronically is the best way to submit forms, and that direct deposit banking was the fastest and safest way to receive the payment. For those getting checks by mail, they must be cashed or deposited by November 14, 2020.
A part of the process was establishing and staffing the COVID-19 Hotline. It has a three person staff comprised of Tomie Thomas, Randell Lum and Tracy Antiste whom will answer questions and give guidance to filling out the forms.
• For more information, contact them by email or phone at: tomie.thomas@cskt.org or 675-2700, ext. 1002; randell.lum@cskt.org, or 675-2700, ext. 1033; and, tracy.antiste@cskt.org, or 675-2700, ext. 1005.
• More detailed information is available in the Char-Koosta News.