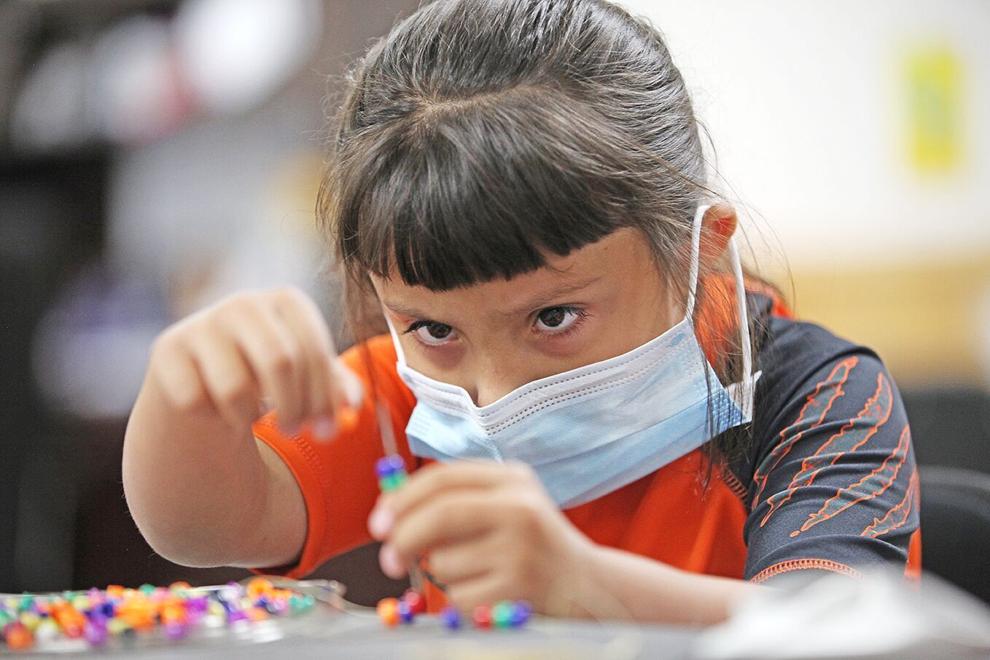 Char-Koosta News 
ST. IGNATIUS — Slowly but surely the Three Chiefs Culture Center is shifting gears to its goal of comprehensive offerings that were offered at the People's Center. The spatial limitations and the pandemic however, have shaded the effort. But, with the fingers crossed continued waning tide of the pandemic some of the public offerings, such as the traditional crafts making, under the guidance of Aggie Incashola, has been ongoing for three months now.
The traditional crafts making class is offered every Friday from 1 to 5 p.m. in the basement of Three Chiefs. Incashola said, that depending on the project as some take longer, the hours could be extended to 7 p.m. There is, she said, plans to open once a month on Saturdays in the near future.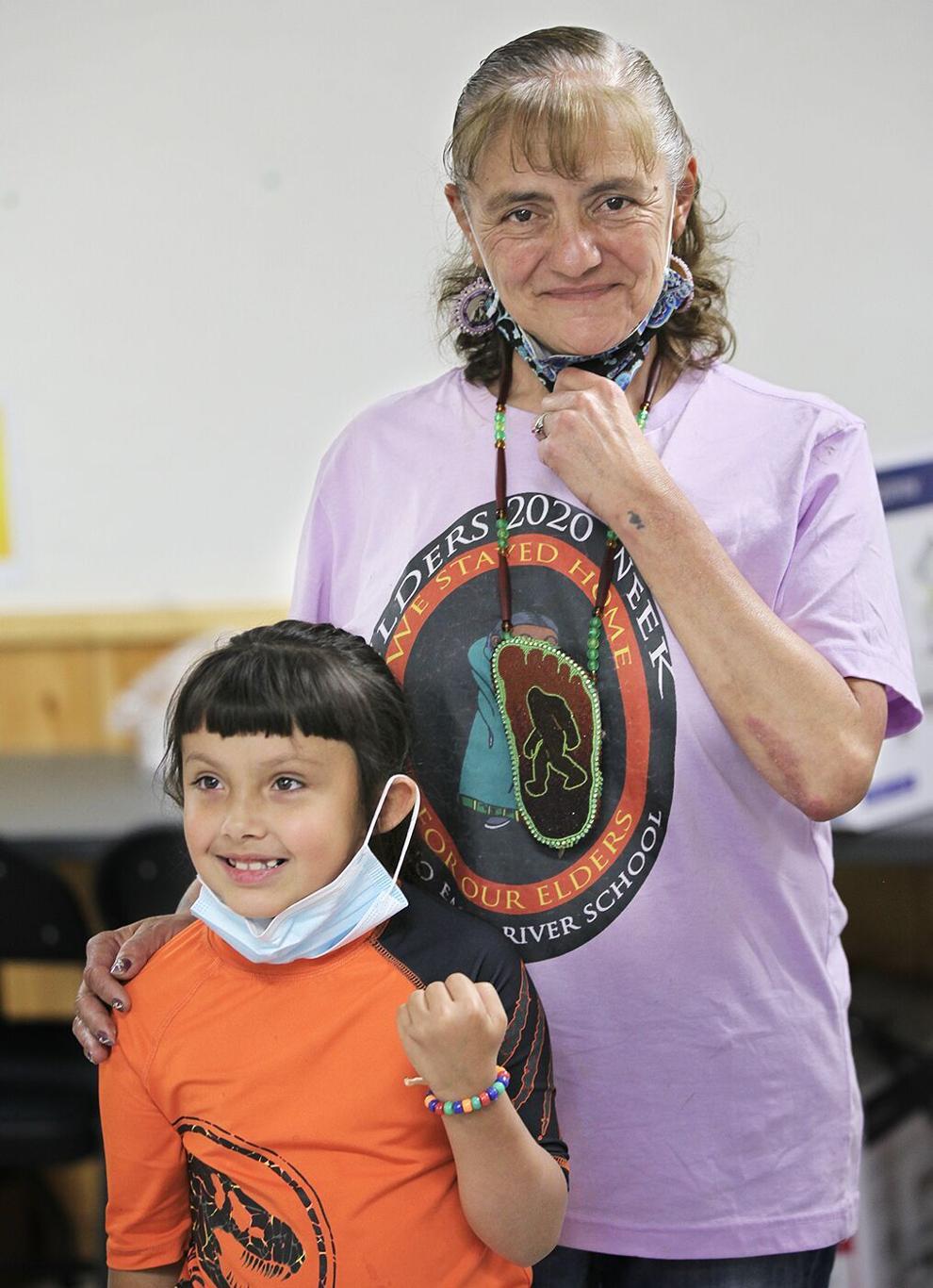 Incashola said much of the materials used for some of the projects include recycled materials such as denim garments. The usual projects include beading, embroidery, sewing and quilting. Recently, projects also included the personalization of graduation mortar boards.
"We are trying to do this without much cost to our budget," Incashola said, adding that she welcomes donations of things like denim and other types of fabrics as well as beads, down, and anything that will help with crafting at Three Chiefs. "We are not picky. The more we get, the less we have to buy."
Incashola said, masks are required as is the six-feet of separation. However, some circumstances do require some hands-on assistance.
During the Three Chiefs grand opening Incashola gave a making a beaded bracelet demonstration with 7-year-old Madelyn McMurry. Both Aggie and Madelyn were teacher and student. Aggie taught Madelyn how to make the bracelet and Madelyn gave Incashola a quick English lesson.
Incashola was wearing a beading necklace with a beaded Big Foot on the medallion portion. Madelyn asked what was on the medallion, and Aggie responded, "Big Foot." Madelyn countered that the name was not appropriate because the medallion showed Big Foot with both feet and his or her name should be "Big Feet" not "Big Foot."
Keep an eye on this young one, I think we'll be hearing more from her as time passes.