Char-Koosta News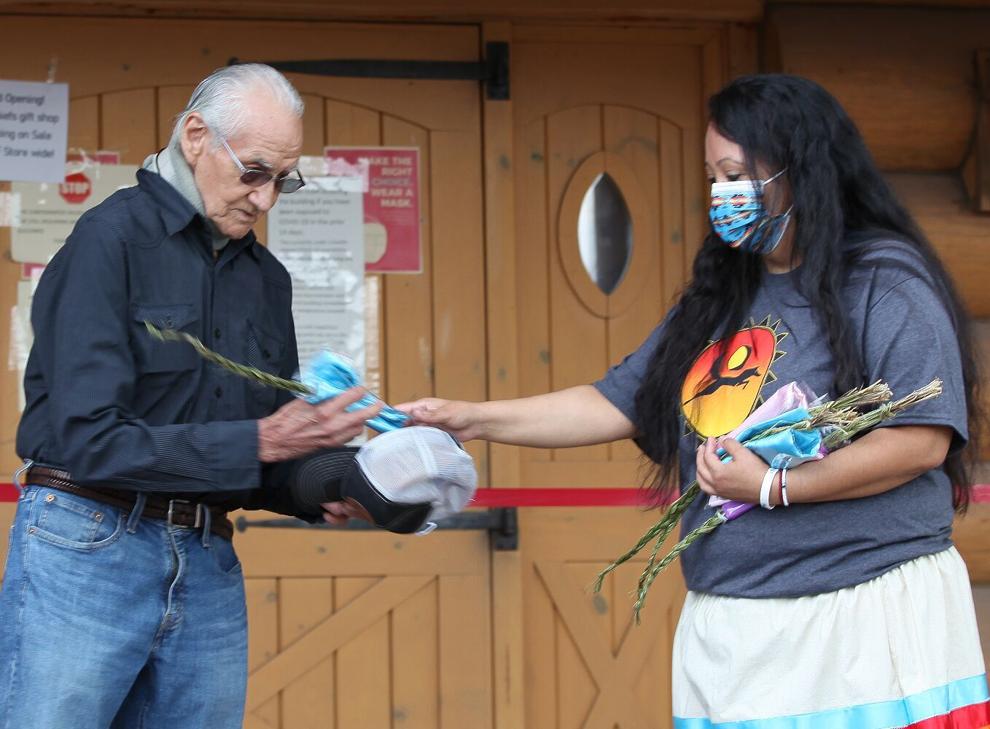 ST. IGNATIUS — American Indians know way too much about being knocked down but thankfully they know a lot about getting back up. It's all about patience, persistent and spiritual guidance. The Phoenix-like arising of the fire ravaged People's Center as the Three Chiefs Culture Center is but a small sample of that monumental journey of salvation in the more than 500-year struggle to be what the Creator sculpted against the overwhelming odds of "American Exceptionalism."
"We lost a lot in the fire," said Three Chiefs Culture Center manager Marie Torosian about the September 6, 2020 arson-caused fire that destroyed Pablo-based People's Center and many of the artifacts housed there. She was very thankful for the response of the first responders that doused the fire. Sadly, they couldn't douse the tears of the People's Center staff and others with heart felt connections to the People's Center. They still come; they still go. Friday, at the grand opening at the Three Chiefs Culture Center there were both the hot tears of remembrance mixed with cooling tears of joy about the resurrection and future of Three Chiefs but they quickly evaporated with the grand opening ceremonies. "We are putting our tears aside today. It is a new start for us. We are now Three Chiefs."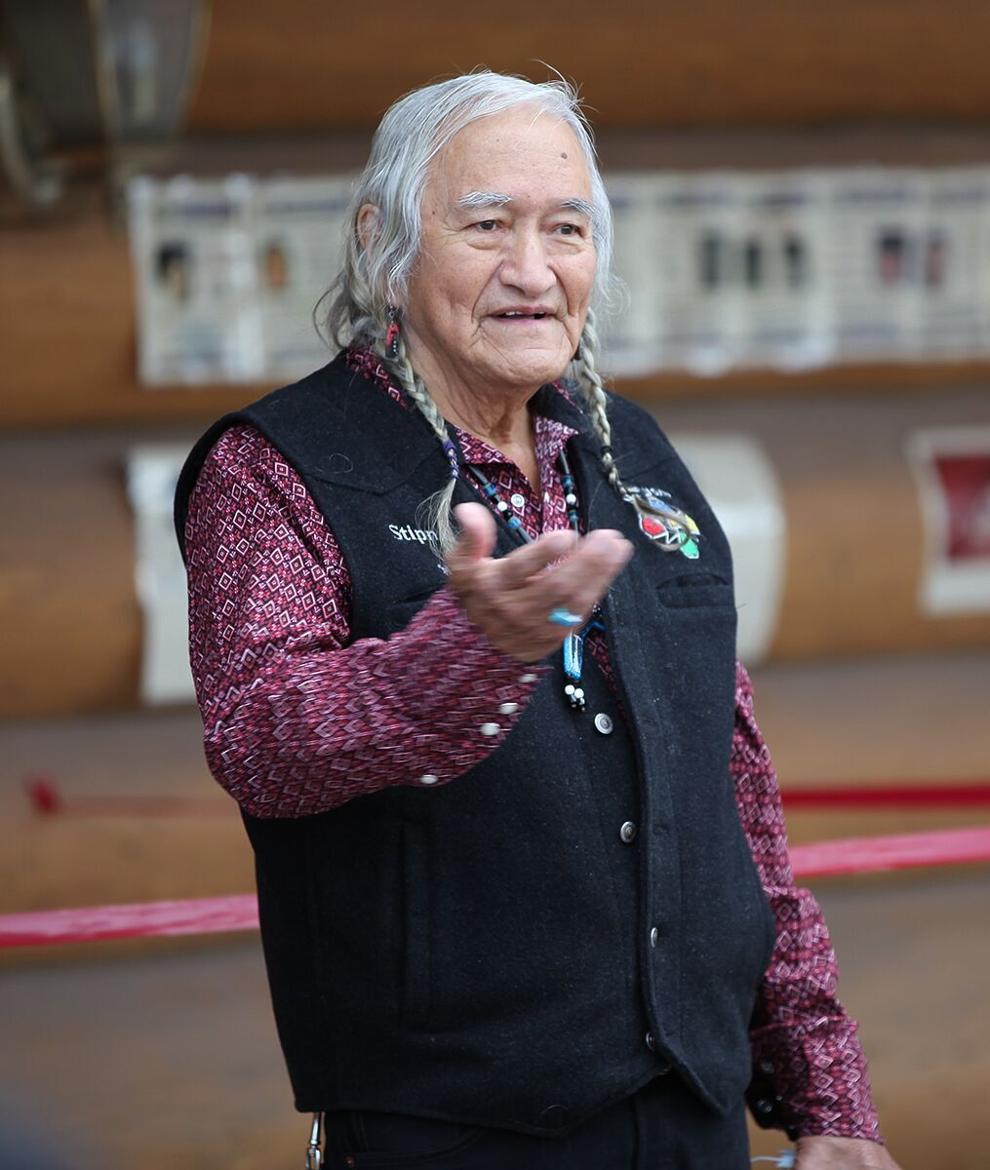 Traditional cultural practitioners Stephen Smallsalmon and Johnny Arlee addressed the folks gathered at the grand opening. 
"Today is a nice day to offer prayers from the heart," Smallsalmon said before he opened the ceremonies with a prayer in Salish. "I am really happy to say a prayer for Three Chiefs and the staff."
"I am happy to be here, and am glad for [Three Chiefs]," Arlee said. "We (Indians) are still alive and we will keep on going ahead."
Other folks at the grand opening chimed in their feelings about the rebirth People's Center as Three Chiefs.
"It is just wonderful that we can all come here to celebrate and be thankful for the Elders here for the celebration. You Elders, we are walking in your footprints, and you're walking in the [Ancestors'] footprints," said Tribal Councilwoman Charmel Gillin. "I am thankful we are built with this fabric of strength to go on. We always make good with what we have. We are hopeful and will continue to grow."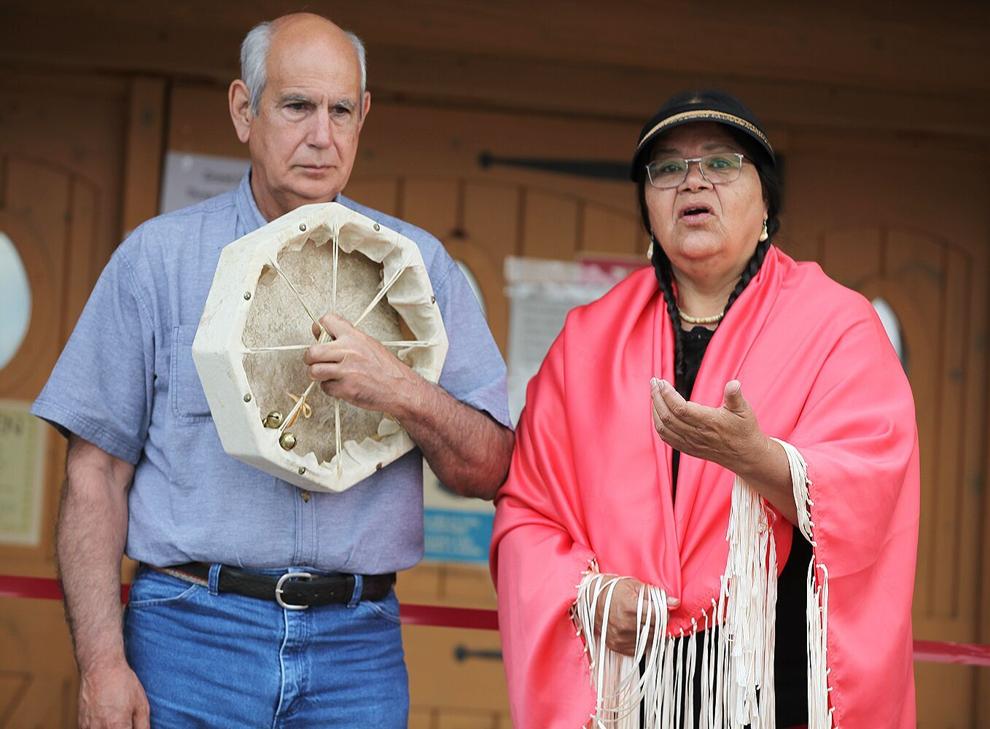 "I am really happy to be here," said Tribal Councilman Martin Charlo. "I know what the staff went through this year. We have a great opportunity with this place, and with the Bison Range now. We've been kicked down but we overcame."
Bill Swaney, who now resides in North Dakota, said the Flathead Nation and American Indians by inference must continue to "protect and preserve who we are as Indian people," and that "education is the key to our future."
Swaney said, Three Chiefs was part of the vision of the late Doug Allard. Allard established the complex that is now called the Allard Stage Stop. The complex under Allard's ownership, once housed the Allard Museum. Many of the artifacts and photos were housed and displayed at the People's Center. Some were destroyed but many were salvaged and will now have third life at Three Chiefs — the Allard Elder photos are among the salvaged contents of the People's Center and will eventually be displayed at Three Chiefs.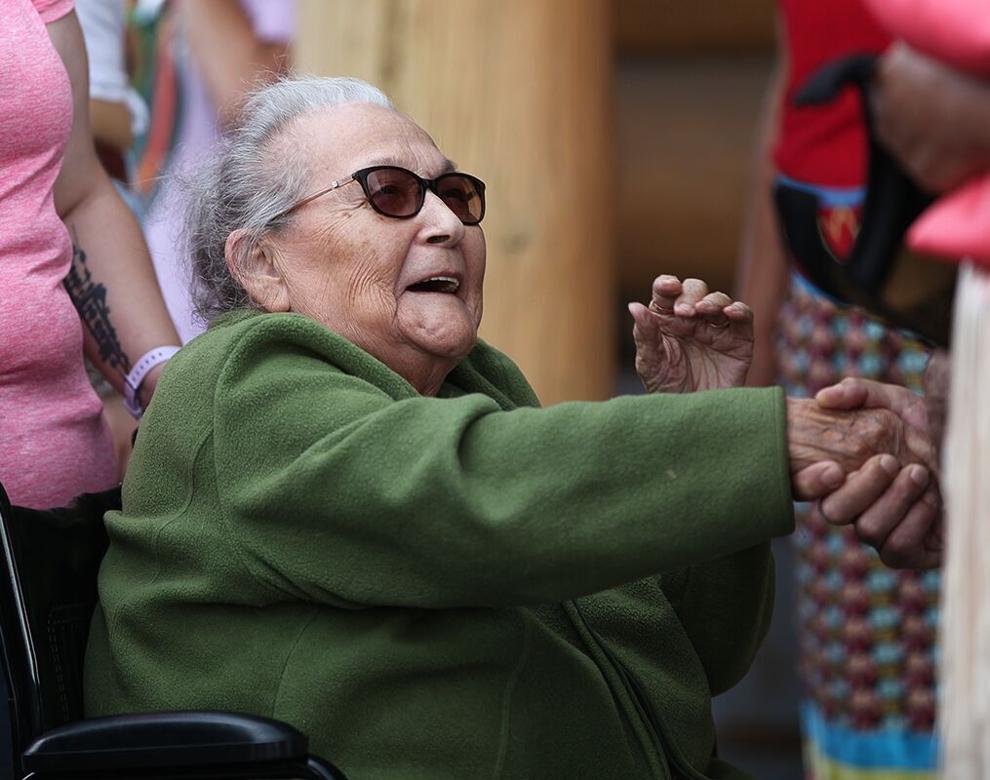 Sadly, while the Three Chiefs grand opening, word was received that the Miracle of America Museum was on fire. Both unlucky and luckily, the fire was centered in one of the many buildings in sprawling MoAM complex. Both Torosian and Gillin expressed the sad irony of the People's Center Phoenix-arising as Three Chiefs while another museum was being consumed by fire. Things will be lost at the MoAM but it too will have a Phoenix arising.