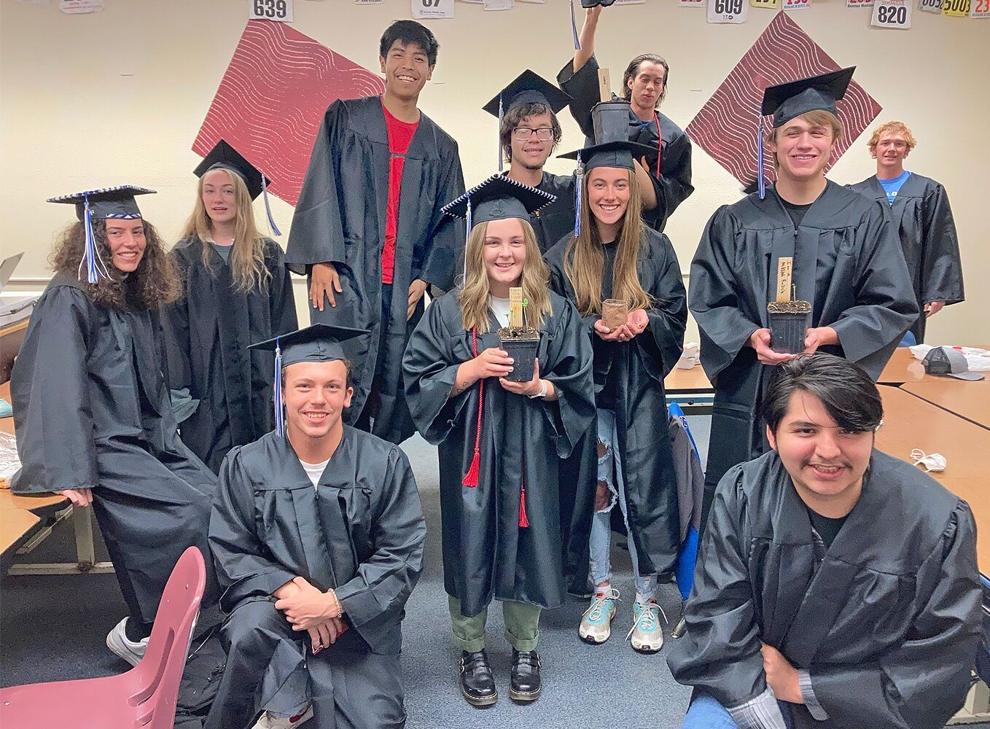 The St. Ignatius High School Graduating Class of 2021 celebrated Spring in their English 12 class this semester. Students grew beans, beets, carrots, squash, and sunflowers in addition to their study of literature and writing. These students are the inaugural members of a larger project to bring a school-community garden to St. Ignatius. Mr. Marchant and his students are part of a founding group of teachers and classrooms working with Salish Kootenai College's School Garden Network initiative. The network and project is designed to address issues of food security, sustainability, and indigenous foods in the valley and on the reservation.
The School Garden Network (SGN) idea sprouted and has grown a under the auspices of the SKC Tecch4Good program with the Digital Technology and SKC Extension Departments, Native Teaching Aids (nativeteachingaids.com) with support of a USDA National Institute for Food and Agriculture funding (NIFA). Founding teachers in the School Garden Network are from St. Ignatius and Arlee High Schools, Ronan and Polson Middle Schools and Dixon and Hot Springs schools. 
Projects since the inception in 2019 have included growing plants in classrooms with students sharing pictures and videos via educational technology, teachers working together to share lesson plans and student experiences about growing/gardening, and most importantly the Garden Box Project last summer. Following the Covid shut-down the SGN launched the Garden Box project which also included support from the SKC Education Department. 50 families in the reservation community received home garden boxes. The students and their families had fun growing food together and learning about the amount of food that even a small garden can produce.
Future articles will highlight some of the work done by students from other SGN classes and gardens, the partners at SKC and around the valley.