Char-Koosta News
POLSON — Fourteen years in the making, the motion picture "The Last Beyond," starring Chris Snyder and Pend D'Oreille Elder Stephan Small Salmon, premiered to a sold out crowd last week at the Flathead Lake International Cinemafest.
Set in Montana, "The Last Beyond" tells the story of two American Icons - the American Indian and the cowboy - facing the challenges of making a living in the 1930s. Both struggle to earn an income, forcing them into the mountains to start a business together that makes them fugitives. With the business in their hands, the cowboy has to face his past of losing his father.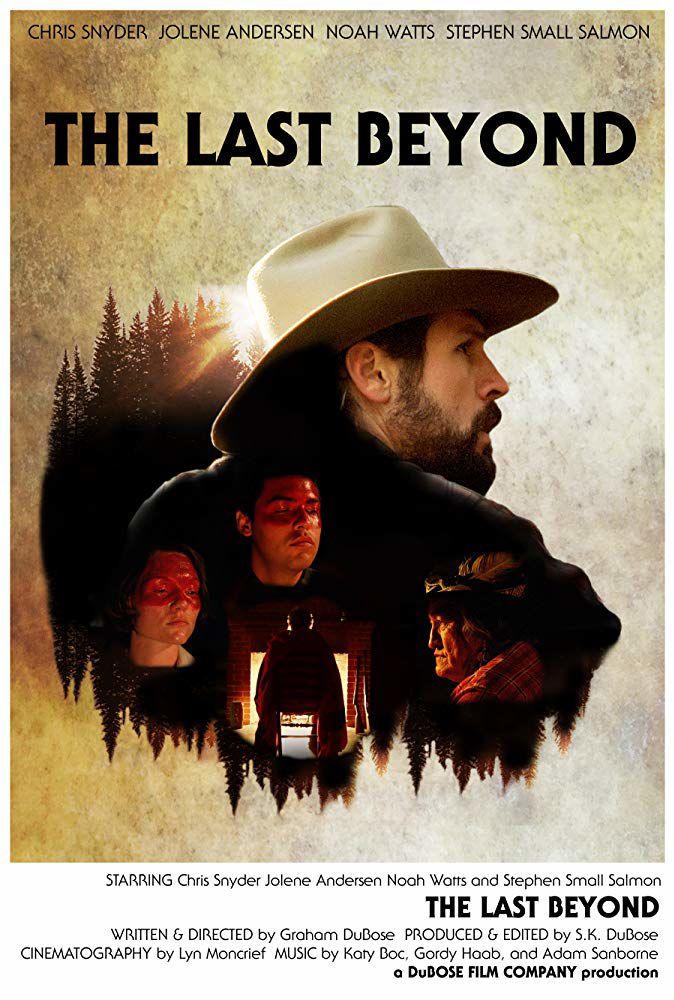 During a Q&A session following the film, Dubose and actor Small Salmon talked about his journey into becoming an actor in the film. "When I first started, I had two agents, one in Bozeman and one in Hollywood, Rene Haynes," said Small Salmon. "They both asked me to go for this movie and Graham asked me to go down to Deer Lodge to audition. When I arrived, Graham asked me if I could talk Indian. I responded with 'All day, I'm a full blood Pend d'Oreille' and he told me there's another person from Browning, Montana that is asking for this part and I don't want you to give up. I then thought to myself, 'Wow, what if I got this part? This would be great for this reservation'. I get home, as soon as I walked in the phone was ringing and I pick it up and he said you got the job."
Dubose described how Small Salmon changed the character of the movie. "When we met in Deer Lodge it was a pivotal moment for us because originally, I had written the character to be Blackfeet, but then when I met Stephan," said DuBose. "I thought here's the guy he's perfect for the part and how he's grown up, and that we could work with his culture and his stories and language. We kinda rewrote things based on him."
For Small Salmon, having a role in a motion picture was a dream come true. "I always wanted to get into the movies, and it took a long time," said Small Salmon. "I practiced here in Polson with Karen and Lyn Duty down at the Polson golf course (with the Port Polson Players). Twelve years I practiced my lines and got into acting. I've been in a lot of commercials, about seven, and did two voice-overs and I tell people here, but it's really good for the Reservation, the people for all of us here for the movies. I know it's good for the Indian people and good for everybody. We should have more movies like this."
Filming the movie only took a couple of months, but post-production - editing and getting it to the final product - took fifteen years. "It was quite a labor of love for a group of people that have been working on it," says film director Graham DuBose. The group filmed in the Livingston area, Paradise Valley and Bozeman.
Dubose talks about his personal connection to the character he wrote and his mental health. Dubose struggled with self-doubt and depression. After filming, Dubose worked mainly by himself, though he had help from his producer and wife, but his depression slowed the process until he started getting help. He acknowledged that depression is often a private and often embarrassing issue for people. Getting help pushed the movie toward completion.
During post-production, Dubose's father passed away. Relating to the movie's characters struggle with losing his father, Dubose found elements no longer felt right and filmed additional scenes to better flesh out the character's experience.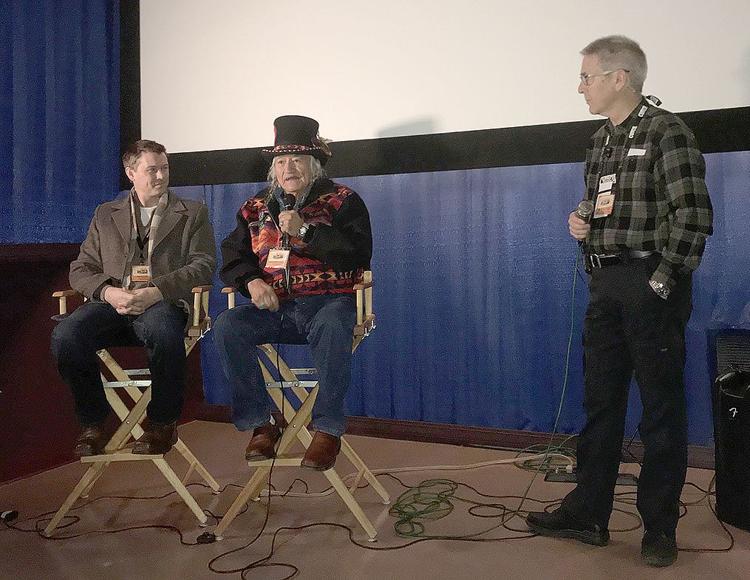 When talking about the experiences the group had while making the film, it didn't stop Small Salmon from making the crowd laugh as he shared what he enjoyed about the process of making the film. "Adam was the grizzly bear. I remember when Harry (the animal trainer) grouped us all around Adam after they brought him out. Harry asks, 'Where is Stephan who is working with the grizzly bear' and everyone pointed at me. Harry told me 'If you're going to work with the grizzly bear you have to put your hands in his mouth' and I said, 'You have got to be kidding me.' Harry responds with 'No, I'm not kidding.' So I put my hand in Adams mouth and I said 'My gosh he does have thirty-two teeth.' Anyways it was kinda scary working with Adam," said Small Salmon while cracking up the group.
During the process of filming, the group not only finished a masterpiece of a film, but they grew into a group of friends they thought of as family. "A few years after making this movie," said Dubose, "I proposed to my girlfriend at the time, now my wife, and we didn't know what to do. We weren't into the traditional church weddings and we thought we got to have Stephan (officiate the wedding). We got married in Hot Springs. It was amazing; we said our 'I do's' in Salish."
The group faced many challenges during the making of the film. They had their film equipment tumble down a mountain, endured the death of a close family member, and the constant pressure to push through. "There were times we felt like giving up, but then we would have a break through and the finished product came out well. This is the first film and there are things you wish you could change, but we can always change it," said DuBose.
'The Last Beyond' won Best Score, Best Montana Film, Best Director and Best Picture at FLIC.
Watch the trailer below: