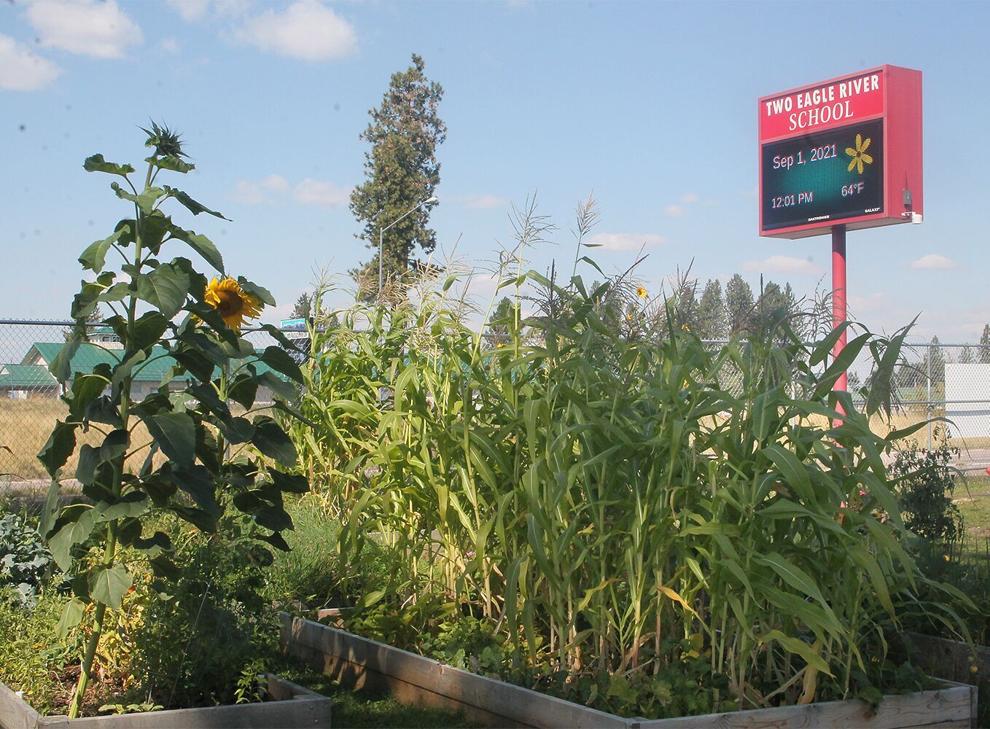 Char-Koosta News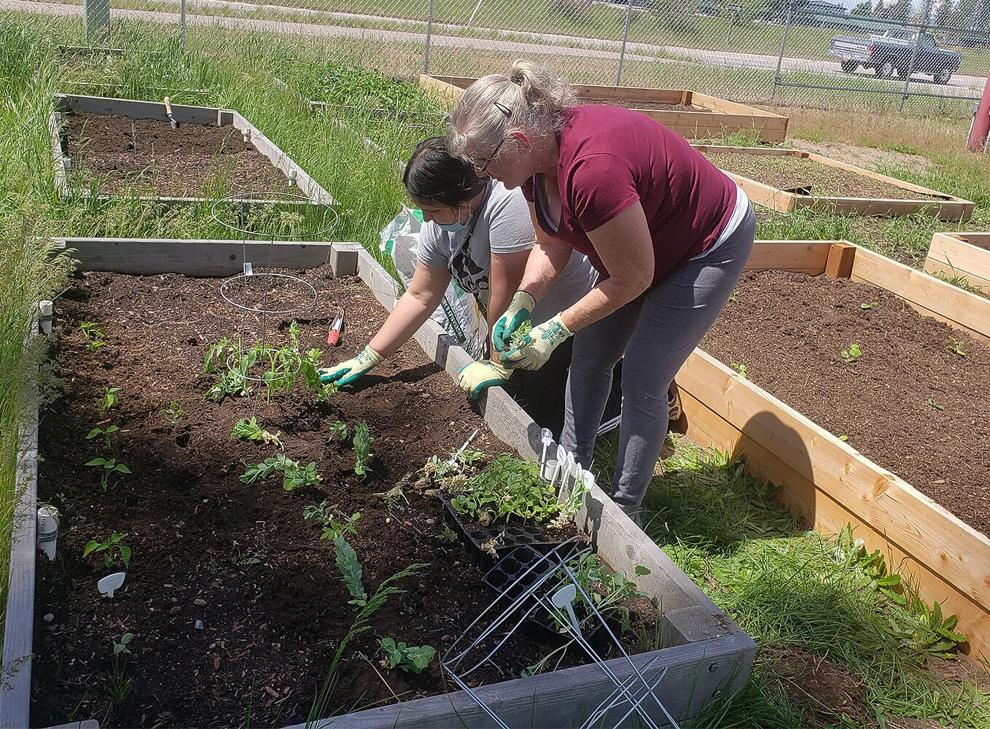 PABLO — Salish Kootenai College's Native Youth Empowerment Project collaborated with Two Eagle School to include Food Sovereignty courses into the students' health class, with the intention to make it a permanent feature.
SKC and Community Health Development created this initiative to enhance community health and well-being by involving Two Eagle River School middle and high school students. CSKT created TERS about 40 years ago to educate Indigenous students with secondary education centered on culture and language. The Native Empowerment Project is designed to inspire kids to make healthier dietary and lifestyle choices for the rest of their lives.
The project began the school year of 2019 before COVID-19; however, when the pandemic struck and schools were closed, the hands-on component of the project was put on hold for a longer period of time than expected.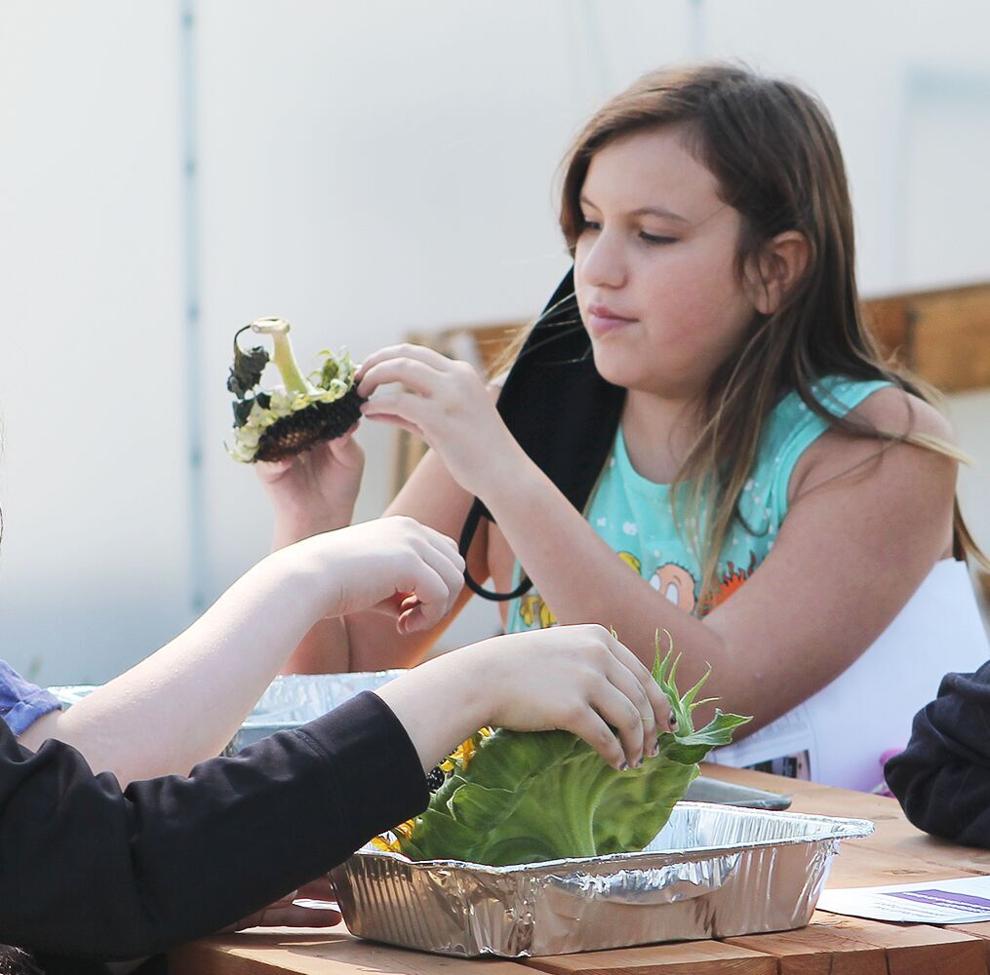 The Native Youth Empowerment grant's two main strategic activities are to promote informal education to enhance food and agricultural literacy among youth and adults, and to create science-based skills in individuals to engage audiences and enable informed decision making.
The objective is to provide the students at Two Eagle River School an outlet and a hands-on experience from start to finish of a garden that they can be proud of. TERS students are currently in the six-week quadrant named Harvest Time in the Garden, and they have received two lessons thus far. The first two sessions involved the kids collecting sunflower seeds, creating a cookie with sunflower seeds and maple syrup, using zucchini to make spaghetti noodles, and using strawberries to make a strawberry drink with water and a little raw sugar.
Harvest in the Garden, Community, Nutrition, Wellness, and Gardening are the five quadrants of Food Sovereignty teachings. "We touch on a cultural component in each quadrant," said Health Education Coordinator Tammy Sandberg.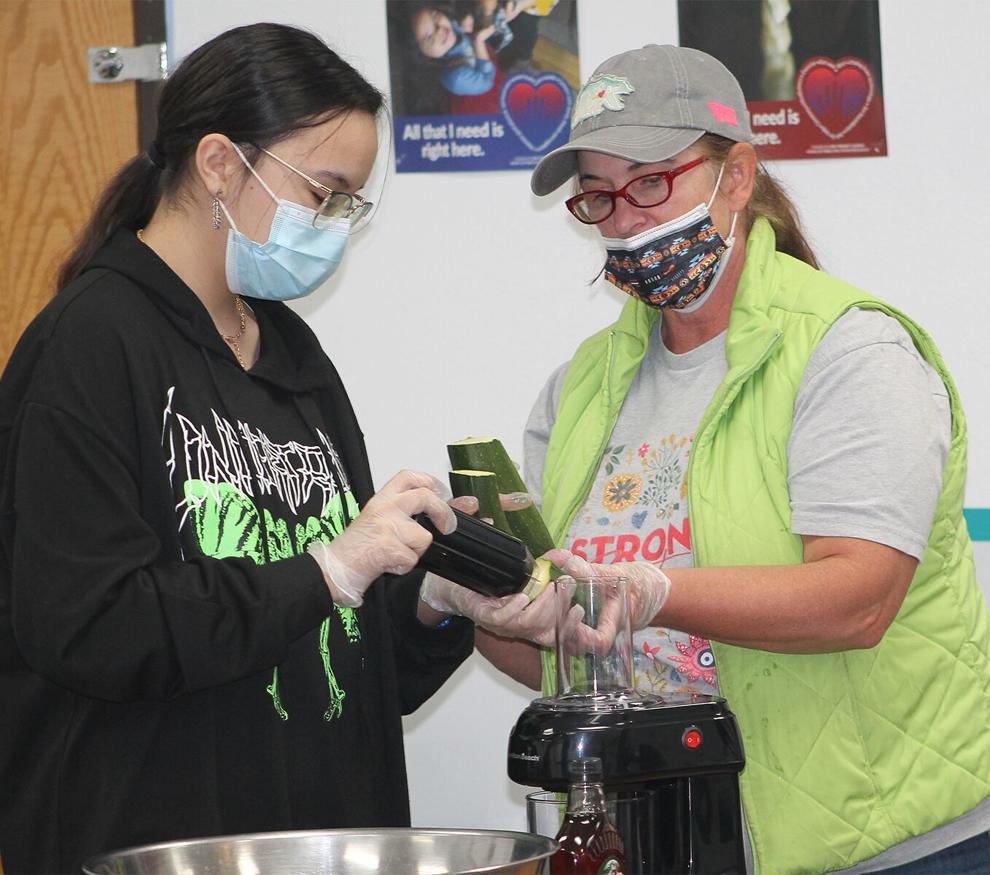 "In Harvest in the Garden, we speak about the Three Sisters Garden, and the history behind how the plants support each other in growing," said Sandberg. 
The students created a Three Sisters Garden, which is corn in the middle, beans next to the corn to climb the pole of corn, and squash around the perimeter to offer shade and let nutrients seep back into the soil.
The Community quadrant discusses individuals banding together to aid others. "In the garden, we talk about joining together and pooling our resources to create an abundance that is more than what we need," Sandberg said.
The students will play a game to learn how to read labels during the Nutrition lectures and know differences between foods grown in the garden and those purchased from a store. "The kids' eyes are very opened since they don't know the process of food arriving into the stores," said Sandberg. 
Physical activities are part of wellness; food is fuel and is excellent for the brain. "We also discuss the opposite side of it, such as what happens when you are stressed?" said Sandberg, "and what the kids can do to help them with anxiety."
"Putting your hands in the soil is a sort of therapy," Sandberg added. "We want to provide them tools to help them deal with other aspects of their lives as well."
The gardening quadrant is where students plant and learn about soil. How to care for a garden, and so forth. It all comes down to growing plants in a greenhouse and transferring them into the garden. They go over the entire cycle, including insects, bees, compost, pollinator bed and more.
"Any sort of interaction is a victory, a tremendous win for me," Sandberg said, adding, "If it impacts one and that one shares, that is a win for me." Many of the children are being raised by grandparents, don't have a home to live, or are dealing with issues at home that impact their school days. Educators and faculty at Two Eagle River are understanding of their kids' circumstances and are there for help. Although connecting with students and winning their trust can be difficult, educators and staff are encouraged when they observe children enjoying or responding well to their learning.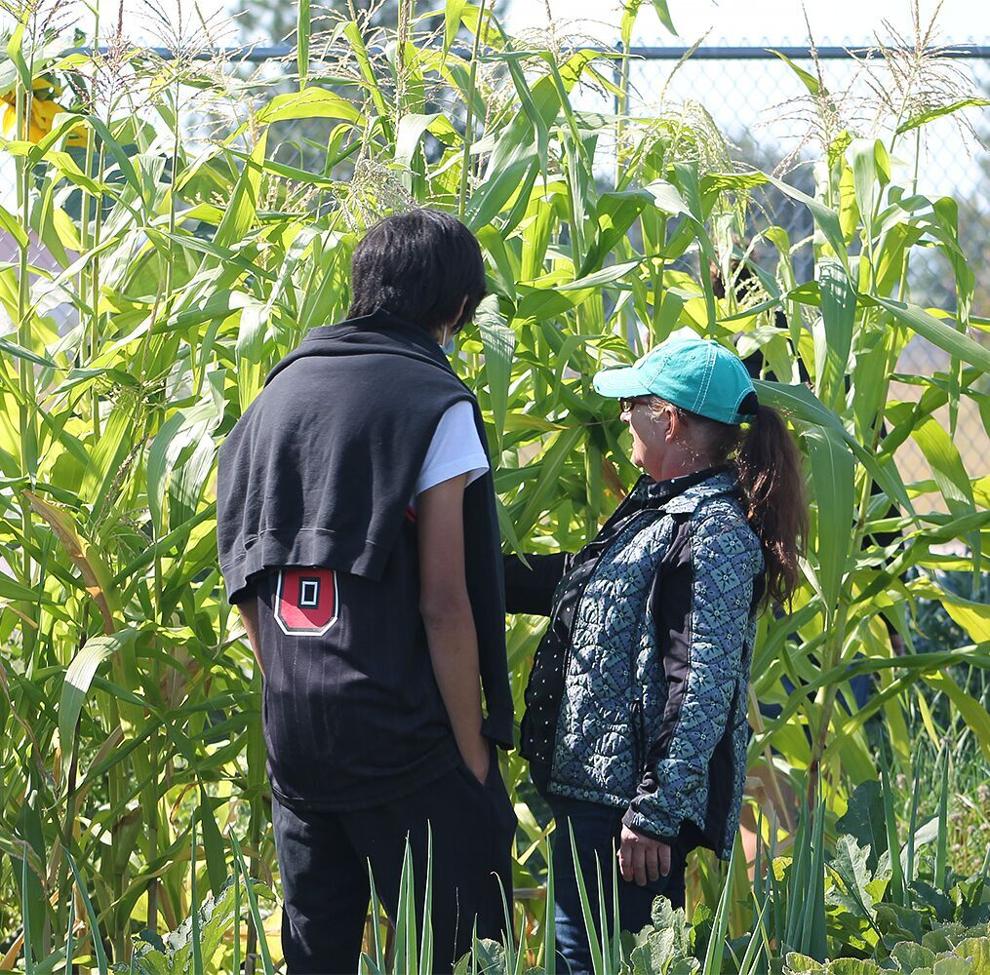 "The fact that I can be a map or ask a question and get some answer implies that I am making progress and reaching them in some way," Sandberg said. "I consider the educators who do it every day and how they wonder if they are reaching the students." Although it takes time to break down walls and obstacles, it is gratifying to see that it is occurring via programs such as Food Sovereignty and others.
"It's been a good experience, and I believe the growth we will have this year will be enormous," Sandberg added.
The school cafeteria was compelled to make modifications as a result of COVID-19, and for more than a year they served pre-made meals. Because COVID continued longer than planned, there was worry that students were receiving harmful pre-made foods as a result. Pre-made meals are frequently rich in salt and fat while being poor in other nutrients.
When the students returned, TERS faculty decided to commit to preparing food from scratch while also including cultural elements.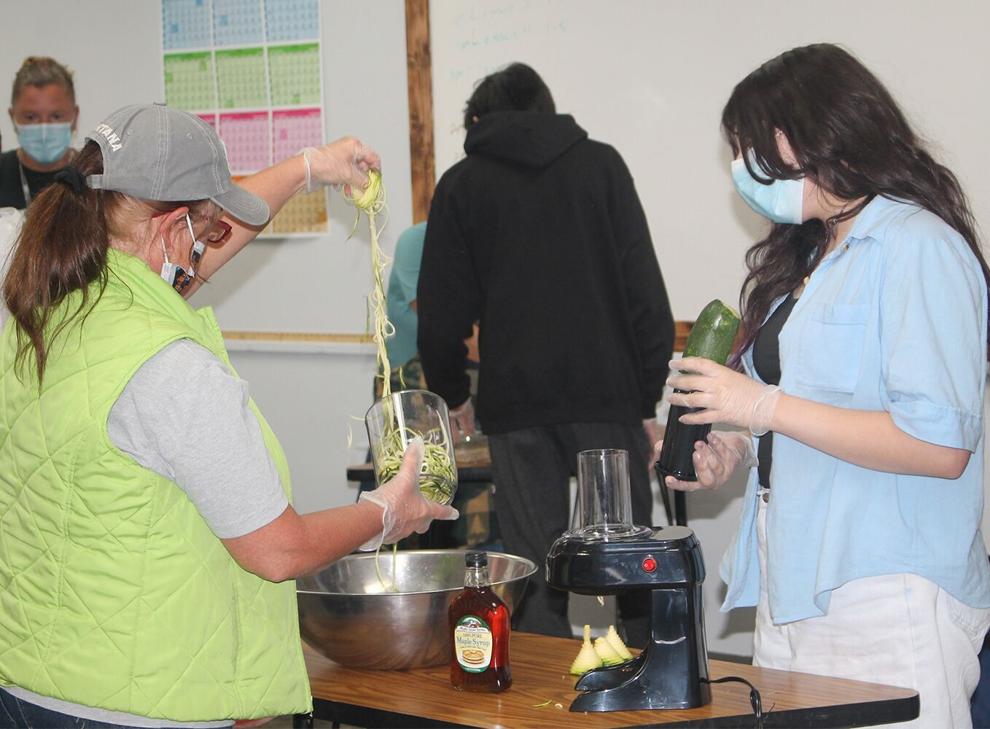 Sandra Ovitt, the project's Food Sovereignty Consultant, asked the children where they thought their food originated from. The children answered by stating that their food is purchased from a store. Ovitt, Two Eagle facility, and others thought it was best to reconnect children with the earth and wellness. And, in order to teach students about nutrition, they had to connect them with the source, the Earth. 
As resources have grown scarce and strained, much of the food they require has been inaccessible. As a result, TERS has started researching local resources. TERS, like many other schools throughout the country, believes that it is time to reconsider making changes to children's meals and to look into other healthy and viable ways of providing food.
"What we give these kids is what they know about food, and as they grow up, they will feed their children the same thing, so we need to set that standard now," said Ovitt.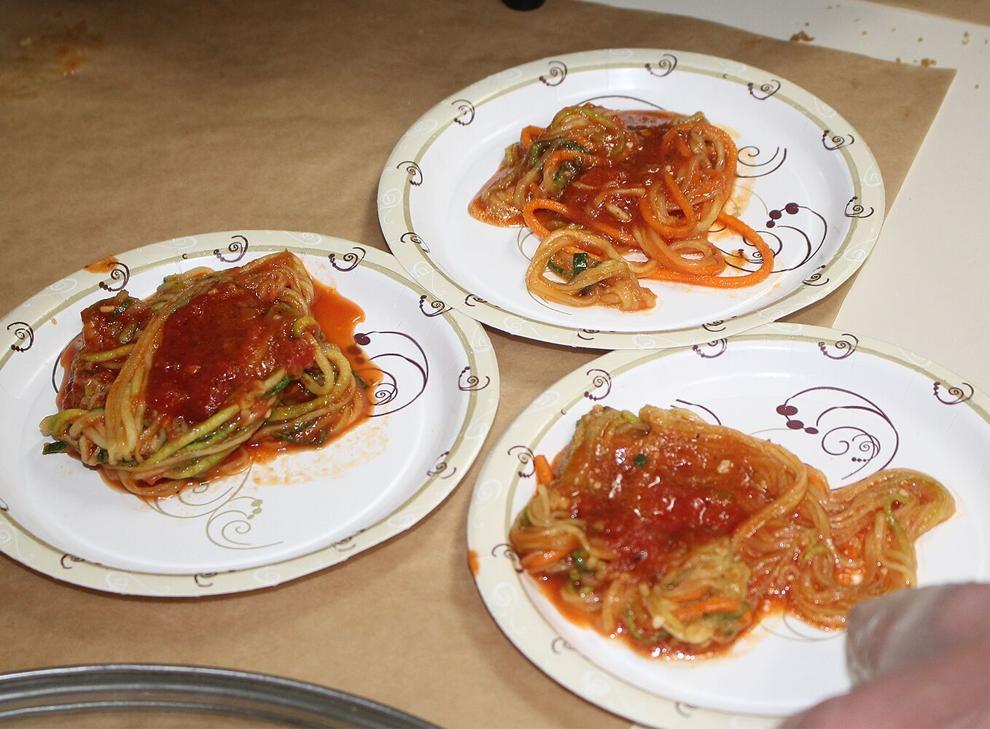 It might be frightening to realize that today's children have no idea what to do if they don't have money or access to food. "I don't think the kids who are growing up today, who will be our future, have the skill set to be self-sufficient and self-reliant," Sandberg added.
It is vital to TERS, SKC, CSKT, and others that the youth be self-sufficient and self-reliant as their CSKT forefathers and generations before them.
"Those life skills that are so vital have been pushed to the sidelines by a new mantra of what success means," Sandberg said. "Success is now about the highest-paying employment, titles behind your name, or quick gratification; it's really about life-long skills, such as producing your own food and being proud of it."
Emma Gardipe, a Two Eagle student employed under the Native Youth Empowerment project, was one of the project's first 8th graders to participate two years ago, and as a sophomore today, she continues to work under the project. Gardipe assisted with much of the garden's planting and maintenance during the summer. Gardipe also assisted in the kitchen during the summer school session in June. Gardipe is incredibly inspirational in making the switch to more fresh produce being distributed to students; she assisted in the preparation of food from scratch since, as a student, she understood what foods students enjoyed.
The project has funds to hire another student to work during the school year and next summer. 
Everyone participating hopes the students may be proud of what they have accomplished and walk away with a life skill that leads to a better, happier living, as well as see the benefits of their effort and share it with others. The students will be reconnected to the earth and wellness by understanding where their food originates from.