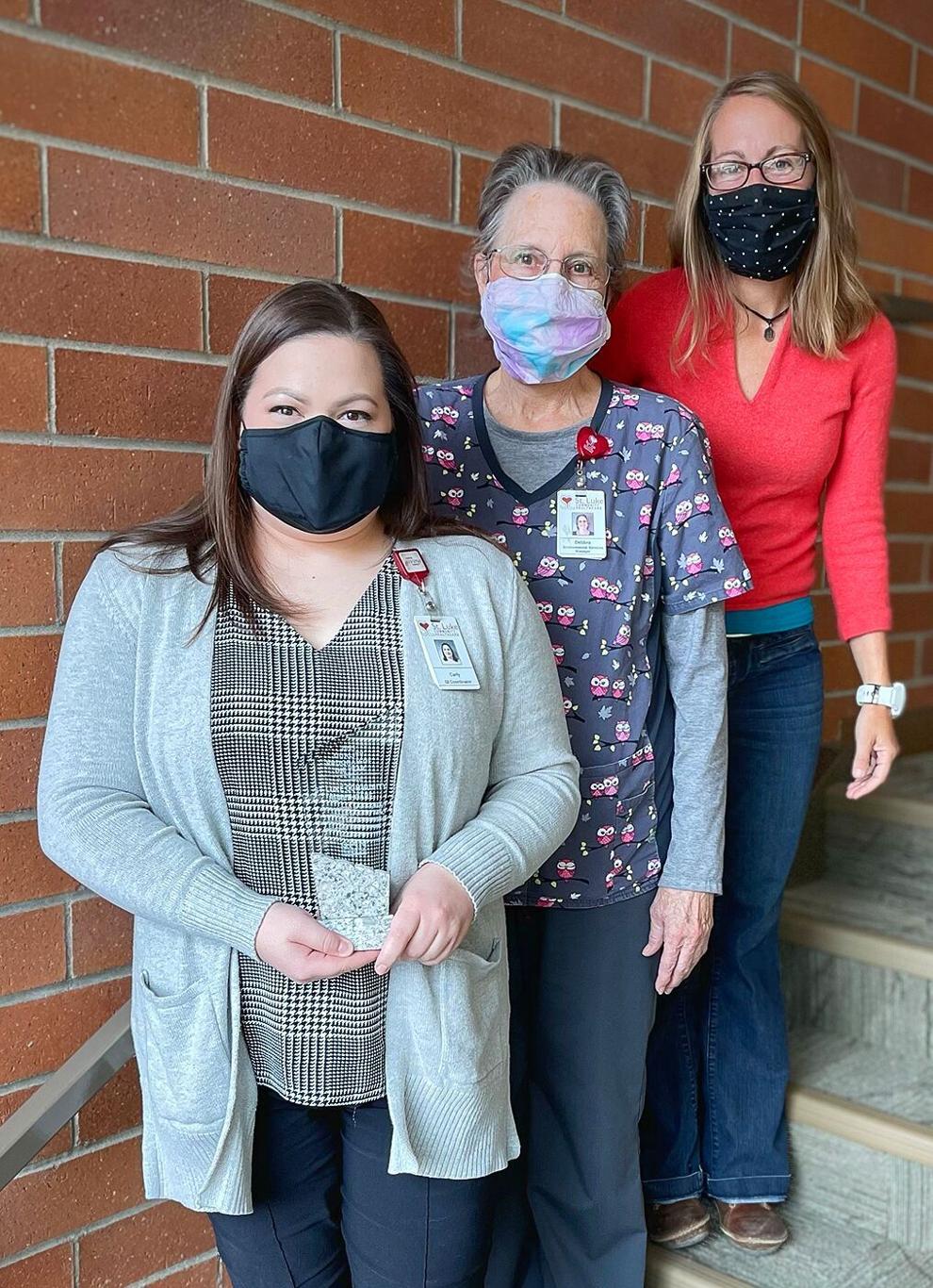 RONAN — St. Luke Community Healthcare recently received not one, but two awards from the Montana Hospital Association. They were awarded the Montana Rural Healthcare Performance Improvement Network's Quality Improvement Award for their work on reducing 30 day readmissions as part of a Quality and Patient Safety Fellowship Project. They were bestowed with the Quality Program of the Year Award as well, for their continued commitment to quality improvement in patient care and outcomes.
The Montana Rural Healthcare Performance Improvement Network (PIN) is a voluntary membership of 49 critical access hospitals throughout the state. Through this Network, member hospitals are able to benchmark their performance with their peers on a variety of financial, utilization and direct patient care measures that encourage safe, effective, patient-centered care delivery in even the most remote communities of the state. PIN quality of care measures are based on national benchmarks, but are tailored to reflect the realities of the state's rural population.
St. Luke has demonstrated a commitment to its community and the region it serves through its involvement with the MT Rural Healthcare PIN. The team at St. Luke is so dedicated to quality improvement and reporting that they have been recognized by PIN for 11 years in a row. Throughout the last year, PIN members focused on four core improvement areas; patient satisfaction and engagement, transitions of care from the emergency room, emergency room stay times, assessment and provision of influenza immunizations for inpatients, and influenza immunizations for healthcare workers. Award winners are required to demonstrate measurable improvement in one of the previously mentioned quality of care focus areas over the previous year and show consistent participation in the PIN's data programs. Applicants are also required to demonstrate an active and leading role in supporting PIN quality improvement efforts by participating in PIN events and sharing with peers throughout the state.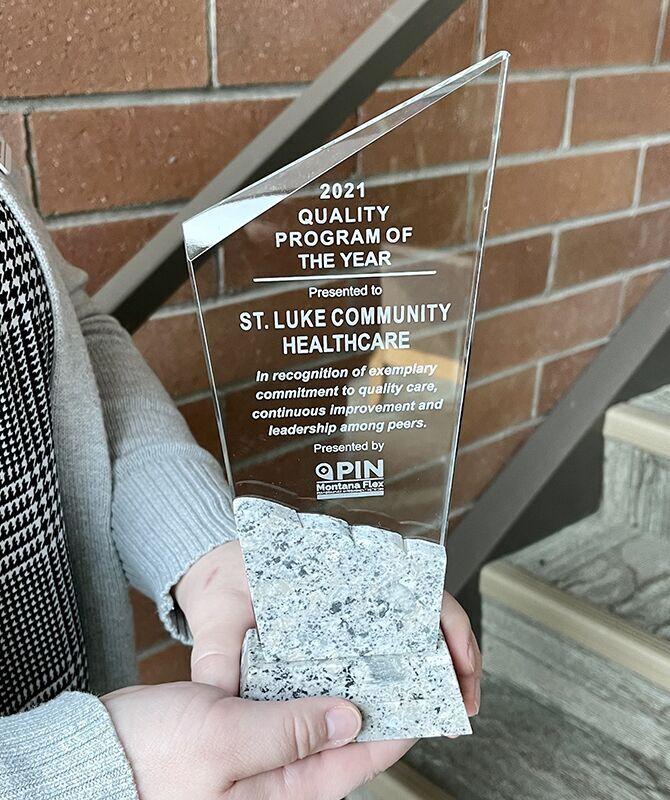 The Quality Program of the Year Award celebrates Montana's top-performing critical access hospital Quality Program.  St. Luke Community Healthcare quality program is inclusive of all staff and is led by St. Luke's Quality Improvement Coordinator. Through facility-wide teamwork and collaboration, the St. Luke Community Healthcare QI program submits ongoing data to the MT Flex Program, CMS, HQIC, and several others to promote collaboration and sharing with other critical access hospitals in the state and nation. 
At St. Luke multiple departments and even outside supporters get involved in quality improvement. Jill Pennington, Case Manager at St. Luke Hospital, stated, "I really enjoyed working on the readmissions committee - who met to discuss hospital readmissions - because it was a group of people who genuinely wanted to improve discharges and reduce readmissions." This group met over the course of a year to focus on that task specifically. "It gave us a chance to think creatively about our community's needs," Pennington explained. "I also loved that it was not just comprised of medical staff, but patients got involved in our quality processes as well, which brought a unique perspective to the project."
Some teams have leaned on their quality processes during the pandemic, including the St. Luke Environmental Services (EVS) department, who has dealt with fluctuations in supplies and staffing. With proper planning, this efficient group of staff have been able to maintain the cleanliness and sanitation of St. Luke during a challenging time. "Quality is an integral part of what we do because it affects everything we do," said EVS Department Manager, Deb Thompson. "Whether it's hand hygiene or laundering linens, it requires everyone in the department to be involved. Quality improvement weaves our services together and, in my opinion, is an important aspect of leadership, since it affects patient care and their experience overall."
Carly Ryther, Quality Improvement Coordinator at St. Luke, expressed her appreciation for her co-workers and how they prioritize quality in their daily work. "I am really grateful and honored that the St. Luke team has been recognized by the Montana Hospital Association for all of their continuous improvement work even in a difficult year. I have been at St. Luke for almost three years and I have loved witnessing the engagement and determination from our leadership team and staff to provide quality patient care and experience to this community."
The mission of the MT Rural Healthcare PIN is to develop and provide a collaborative support system which will enable small rural hospitals to have the ability to deliver quality care and achieve customer satisfaction. PIN activities are supported by the Medicare Rural Hospital Flexibility (Flex) Program, which provides funding to spur quality and performance improvement activities, stabilize rural hospital finance and integrate emergency medical services (EMS) into existing health care systems. The program encourages the development of cooperative systems of care in rural areas to increase efficiencies.