Char-Koosta News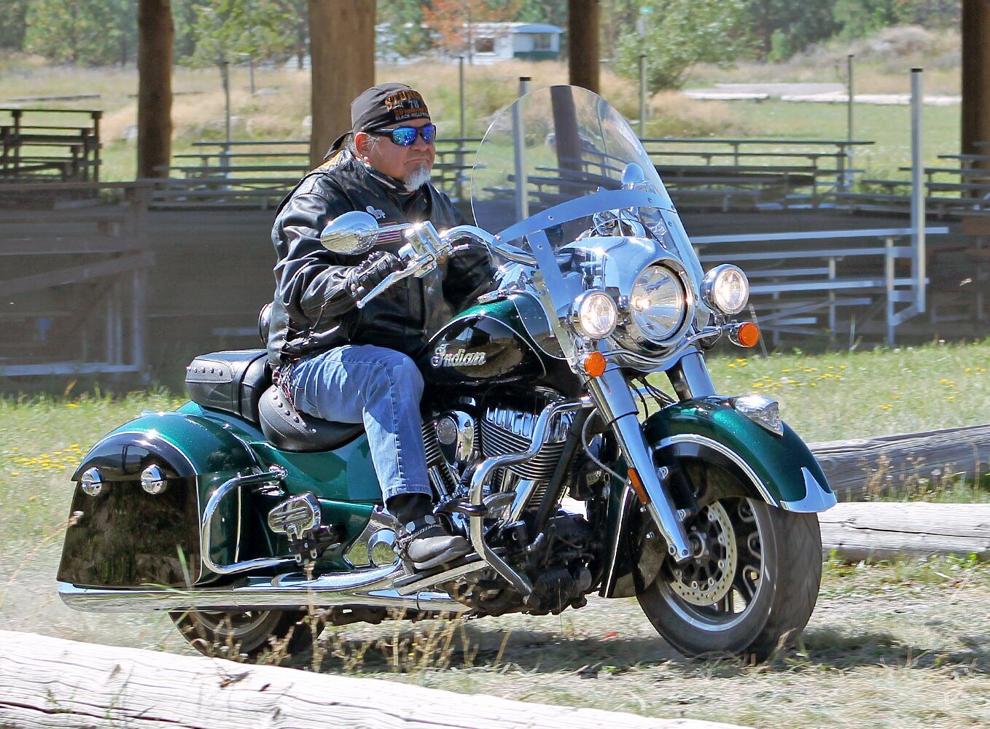 ELMO — On Saturday, September 4, the Sober Indian Riders motorcycle club gathered at the Elmo Powwow Grounds for a Poker Run to have some fun, go on a ride, and play poker. Riders rode their motorcycles to various locations along a designated route to draw cards throughout the afternoon. 
"It's all about sobriety and getting families back together again," said Emery Wilson, organizer of the Sober Indian Riders. "It's a family thing. We are family-oriented, and it's through biking." 
Seven bikers who paid a $10 registration fee drop kicked their motorcycle stands at Elmo to draw their first card for their poker hand. There was also a raffle with donated items and cash prizes, as well as 10 tickets for $5 for the 50/50 draw. 
Riders departed Elmo about midday, cruising for stops and new cards in Hot Springs, Perma, and the Ronan Indian Senior Center before returning to Elmo around 3:30 in the afternoon for a spaghetti feast and the revealing of their poker hand. It was a beautiful day for a ride, and the riders didn't encounter much traffic until they reached Highway 93.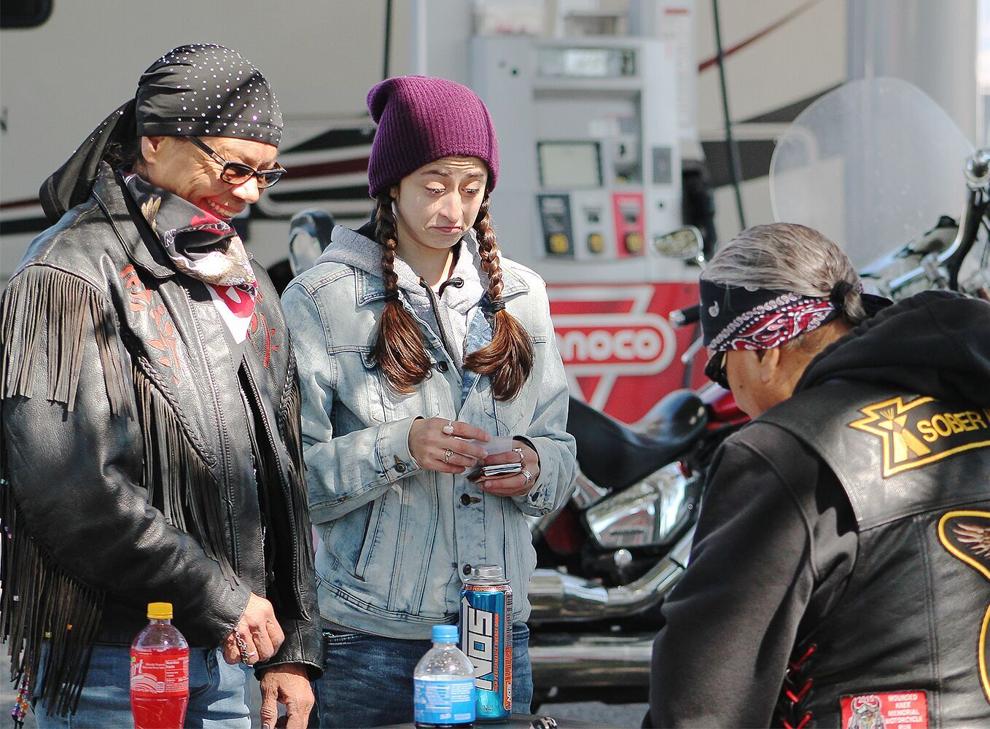 Todd Burland had the best hand and won $300, Regina Plum came in second and won $200, and Donald Stanger came in third and won $100. Plum also took home the 50/50 cash prize. 
It was the 14th year of the Sober Indian Poker Run, and they have had people from other regions become members of Sober Indian Riders. In the past members have come from Canada, the United States and France. The Sober Indian Riders normally gather once a year to play poker, but this summer they met twice because the riders enjoy it. 
Riders also join together for runs in Glacier Park, to Eureka, an eastern run, a southern to Lolo to Wisdom, and back through Anaconda, a three-pass route, and occasionally to Sturgis, South Dakota among other places. 
The idea is to participate in activities with friends, family, and loved ones while celebrating sobriety. Years ago, Wilson decided he didn't want the life that came with drinking and chose a positive lifestyle that makes him happy, and he encourages others to do the same. "There is a lot of other things people can do other than AA," Wilson said. "I tried it once, and I couldn't get into it — it was depressing."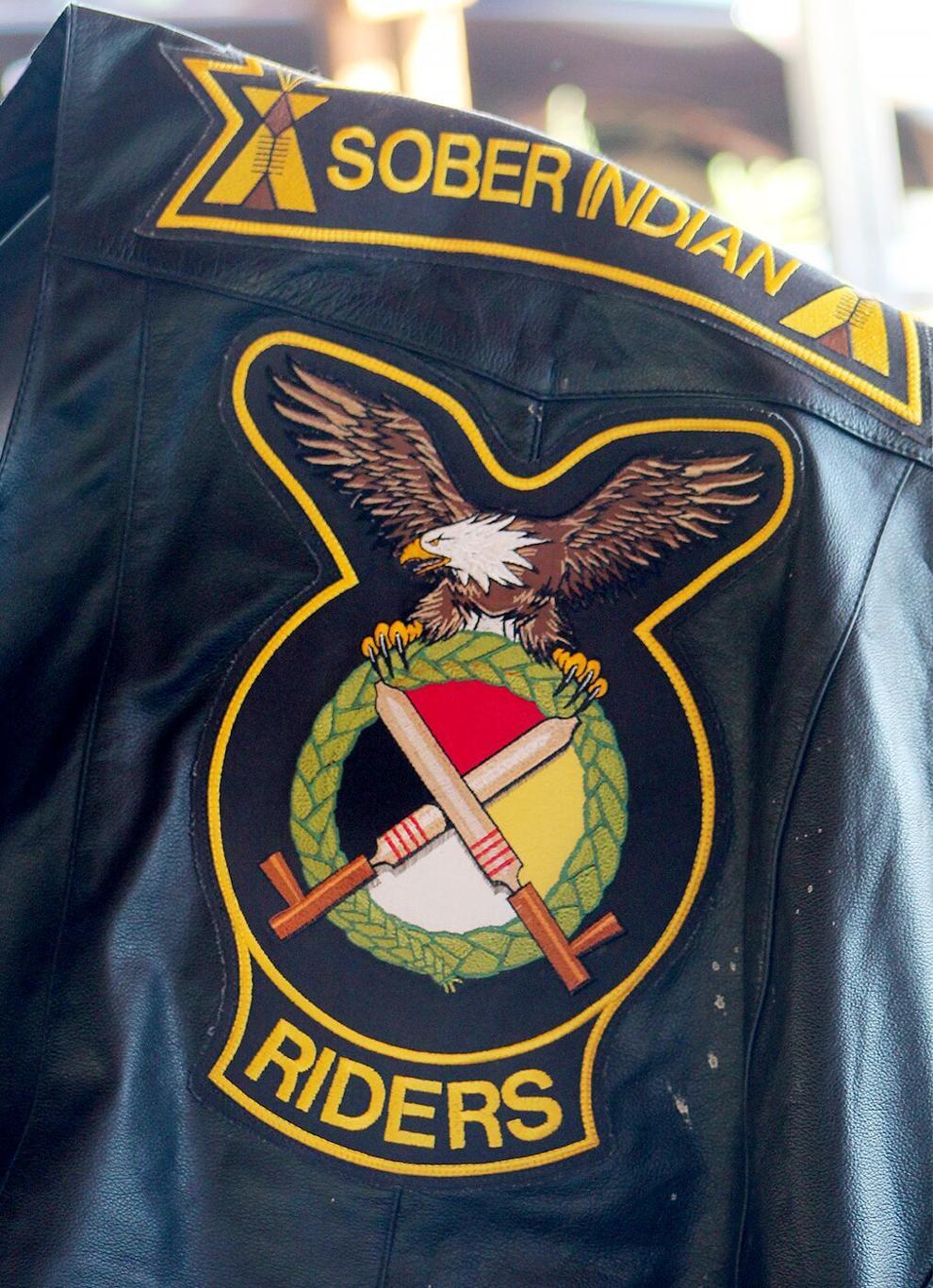 Wilson said activities are available for families and friends, such as camping, riding, swimming, and more; a happier more satisfying lifestyle is open for families and friends. Parents do not need to drop their kids off to go party, but can instead participate in other activities together. 
Some organizations ask riders to share their story and talk about their sobriety, especially for kids. "We have fun and we do whatever works for us, whatever makes us happy, something we like to do, and riding our bikes is something we enjoy," Wilson said,
In June next year, Sober Indian Riders will meet again for a poker run. Go to the Sober Indian Riders page on Facebook for more information.