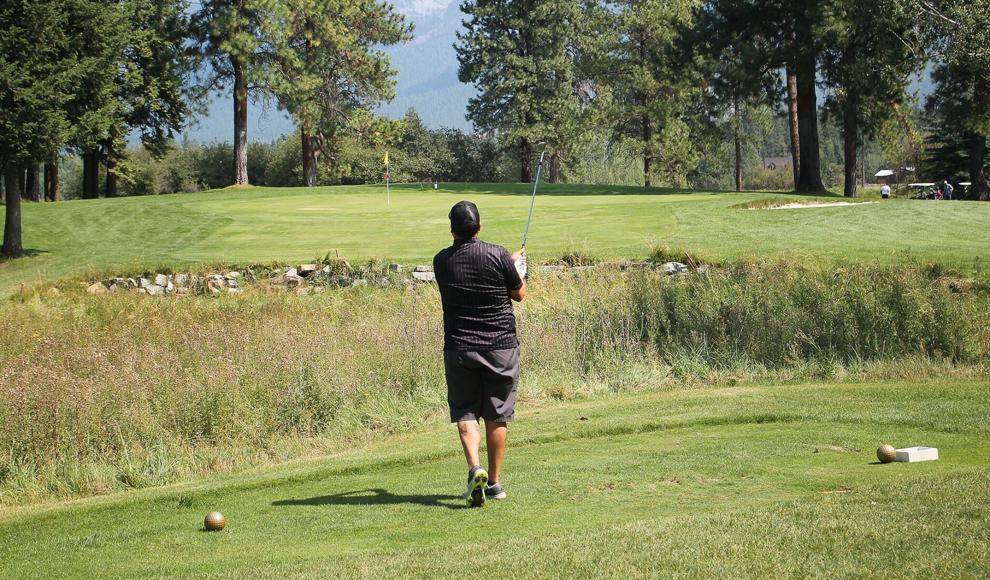 Char-Koosta News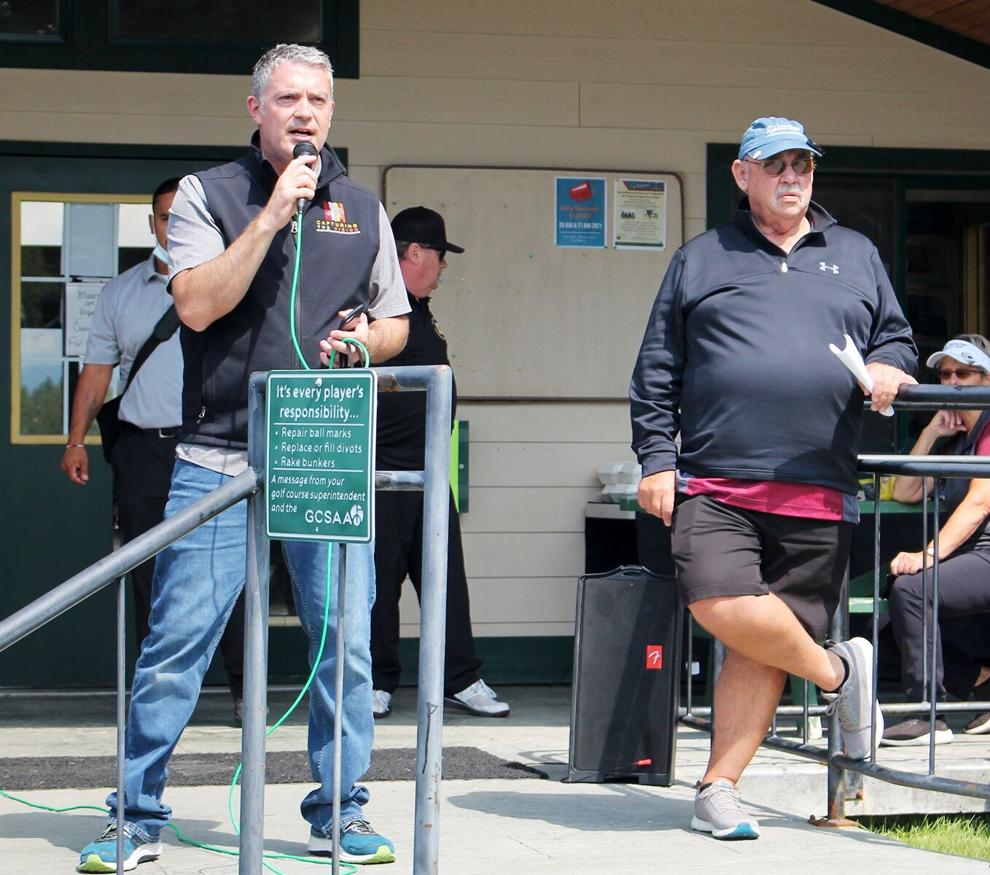 PABLO — This year marks the 29th Annual Golf Scramble hosted by the Salish Kootenai College (SKC) Foundation at Silver Fox Golf Course. Families and friends came out to compete and have fun for a good cause at the SKC golf scramble on Friday, August 20 and Saturday, August 21.
The SKC golf scramble was a four-person team event, with 21 teams registering. Prizes were presented to the first-, second-, and third-placed teams, as well as those who had the greatest specific hole game, such as longest putt, closest to the pin, closest to the 100 mark, and more. The community went above and beyond by contributing goods for rewards.
All proceeds benefit the SKC Foundation Scholarship Fund. Typically, $15,000 to $20,000 is earned to assist a variety of students in attending SKC.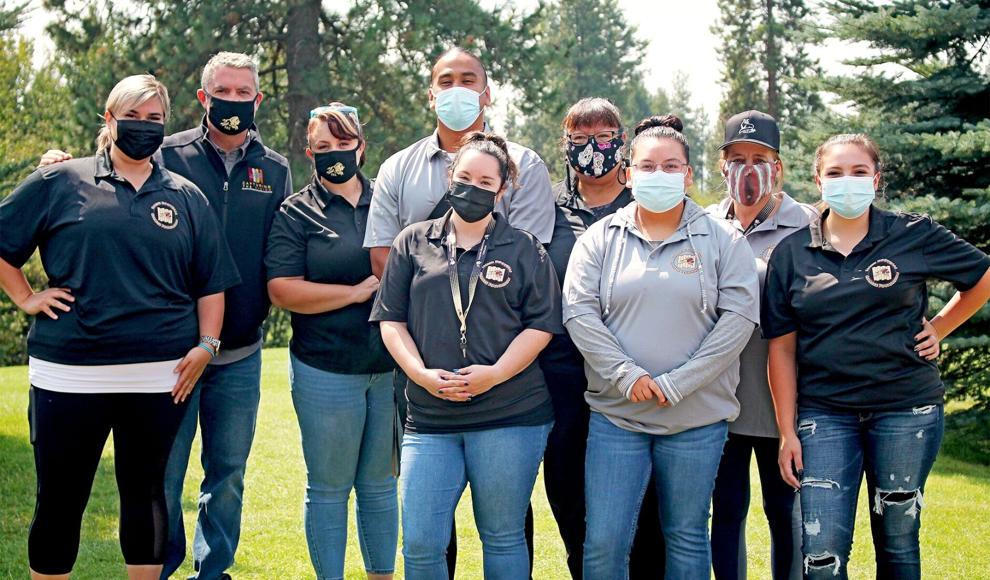 In most cases, students rely on scholarships, and without them, many can't attend SKC. With the profits from the SKC Golf Scramble, the SKC Foundation plans to award the most scholarships ever this year.
Many of the participants are alumni of SKC and received scholarships to attend. "I think people grasp that SKC is a special place, and scholarships are often the deal breaker or maker for student's ability to finish their degree," said Executive Director of SKC foundation, Nick Roberts.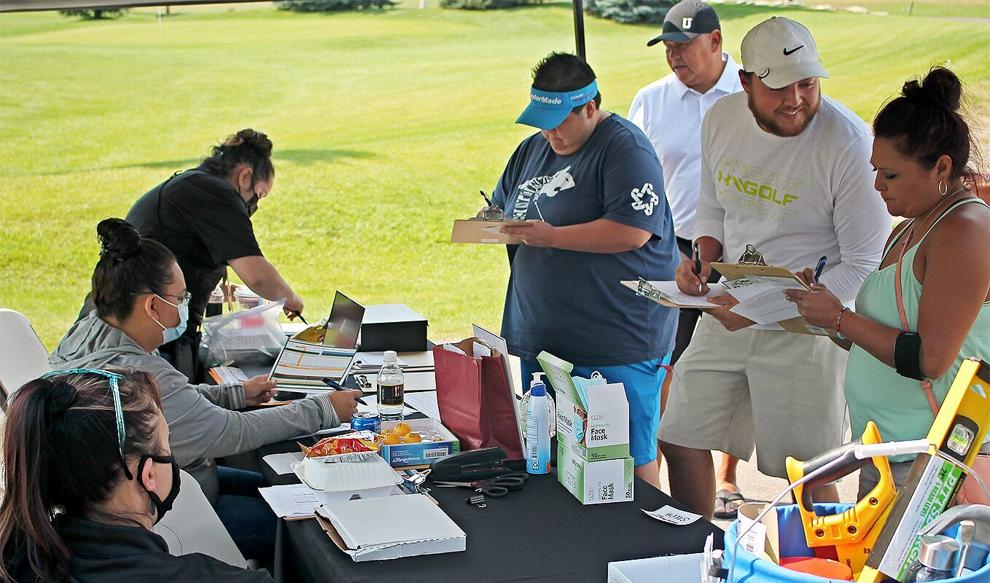 "We average 450 scholarships, which means roughly $550,000 is raised and allocated to scholarships every year, and the SKC golf scramble is a little portion of the total money raised," Roberts said. The high sum of money raised is from a mix of endowment returns, private grants and foundations, individual contributors, and events like as the SKC scramble.
The SKC golf scramble was canceled last year due to COVID-19. "It was a really difficult year; we had our lowest market returns on endowments, as well as not having this event to supplement it," Roberts added. "However, we encouraged the community to step forward and fill that need, which they did."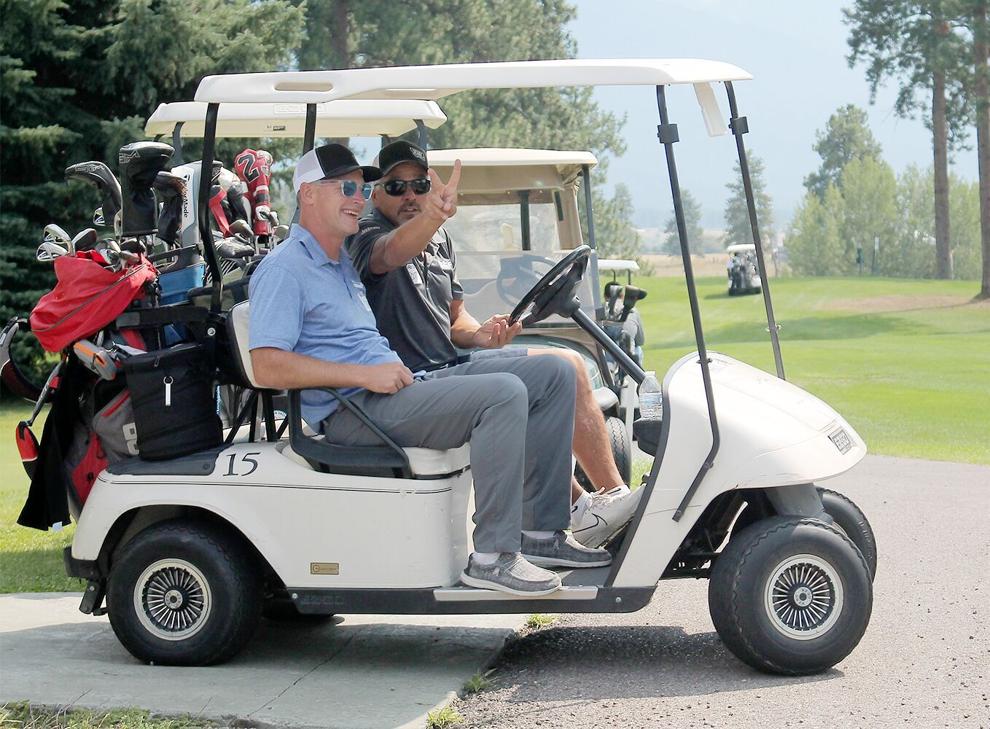 Despite the impact from COVID-19, the SKC Foundation was able to have a successful year in fundraising efforts that nearly entirely compensated scholarship losses. "This year, our endowment investment returns are as high as they have ever been. In one year, we went from having one of the lowest endowments to having one of the highest this year," Roberts said.
"I believe people recognize that SKC is a special institution, and scholarships are frequently the deciding factor in a student's ability to complete their degree," Roberts said. People have their own sense of how significant SKC is and what a scholarship truly signifies; they can see and comprehend the need. "So, individuals stepped forward, some local, others not."
Ralph Goode, chair of the SKC Foundation's board of directors, said, "It's all for the benefit of the college students, and that's what we're here for; same thing on the foundation board, whatever coin is raised is for the future of the college and the students."
Goode was a former student at SKC who obtained an education, and it is vital for him to continue making SKC better for future generations who will attend SKC. "We are extremely proud of this place, very proud of the college, and what we do as a foundation is generate money for the college and the students benefit," he said.
The Silver Fox Golf Course serves as a community meeting area as well as a source of money for the institution; the golf course is managed by the SKC Business Department.
The golf course was closed for this event, and manager McKenzie Skellenger said, "Any way we can support the students and add awareness to the course, we are glad to do so." 
SKC Golf Scramble raises funds for student scholarships
Skellenger began as a student at SKC and finished with a business degree before taking over management of the Silver Fox Golf Course. Skellenger is one of many students who have received scholarships for her education. "We are glad to assist students in any way we can, especially at this time," Skellenger added. "As a student, I received a lot of scholarships from the foundation, so I know how much it helps."
Many students will benefit from this event since the community, SKC, and others joined together to promote the significance and importance of education. As students attend and graduate from SKC, they, too, come to value their experience and education at SKC and, in turn, turn around to assist SKC in any manner they can, as many did through the SKC golf scramble foundation.
The golf scramble was sponsored and supported by Dr. Joe McDonald and family, Western Montana Family and Dentistry, UPS in Polson, Ronan Body Shop, Be Smart Property Management, Car Quest Auto Parts Ronan, Navigator Travel, and JFF.
Local catering company, Qene's provided lunch for the event.