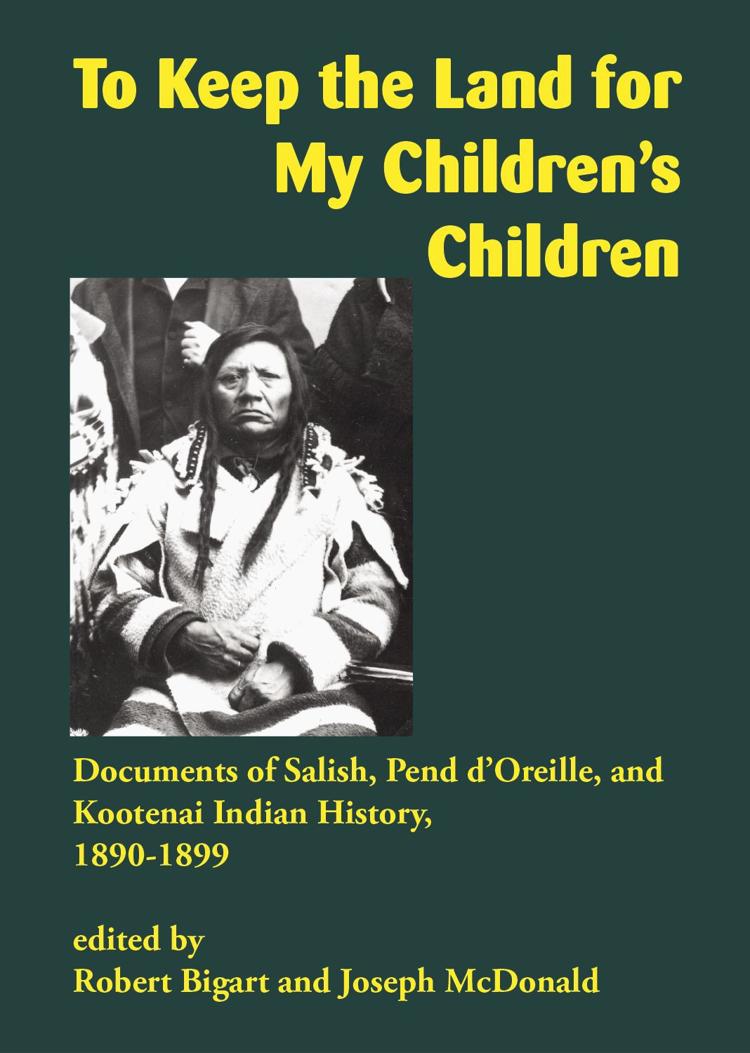 PABLO — The third volume of documents of Flathead Reservation history published by the Salish Kootenai College Press covers the 1890s, a period of turmoil and change for the Salish, Pend d'Oreille, and Kootenai tribes. To Keep the Land for My Children's Children: Documents of Salish, Pend d'Oreille, and Kootenai Indian History, 1890-1899 is edited by Robert Bigart and Joseph McDonald.
The decade of the 1890s on the Flathead Indian Reservation saw the culmination and intensification of some of the survival challenges that confronted tribal leaders through the nineteenth century. The 1890s also witnessed the heartbreaking climax of the struggle of Chief Charlo and the Salish Indians to develop an independent and self-supporting Salish community in the Bitterroot Valley. The period introduced the doleful impact of a biased white-controlled justice system and predatory economic interests in western Montana.
Four Indians were hung for murder in Missoula in 1890, but whites who murdered Indians escaped punishment. In the 1890s, tribal leaders labored to hold the agency controlled Indian police and Indian court accountable. Serious crimes were tried in off reservation courts with varying degrees of justice. Bootlegged alcohol fueled violence and death on the reservation.
At the same time white neighbors threatened tribal resources. In the early part of the decade, Agent Peter Ronan and Kootenai leaders tried and failed to protect Kootenai farmers just north of the reservation boundary. A predacious Missoula County government developed new and novel legal theories to justify collecting county taxes from reservation mixed bloods. The federal government pressured the tribes to sell the northern part of the reserve and accept allotment.
The historical sources provide glimpses of economic development and daily life on the reservation. Duncan McDonald developed a hotel at Ravalli and Charles Allard, Sr., ran a stage line across the reserve. Historical records have also survived describing church celebrations at St. Ignatius Mission and fleeting glances of everyday tribal life.
Written sources provide some insight on reservation affairs in the 1890s, but they give only a partial picture of the period. Most of the documents describe tribal life as seen from the outside. Hopefully, the documents can complement the tribal oral histories now being compiled by the Kootenai Culture Committee and the Salish-Pend d'Oreille Culture Committee. The sources do, however, describe leaders and a community that actively looked out for their interests and fought to protect tribal independence and assets.
To Protect the Land for My Children's Children sells on the reservation for $20. Copies can be ordered for $20 plus $2 shipping for the first book and $.50 for each additional book from Salish Kootenai College Press, PO Box 70, Pablo, Montana 59855, prepayment required. When they reopen this summer, copies should also be available from the Salish Kootenai College Bookstore, the People's Center, and the Four Wind's Trading Post.