Char-Koosta News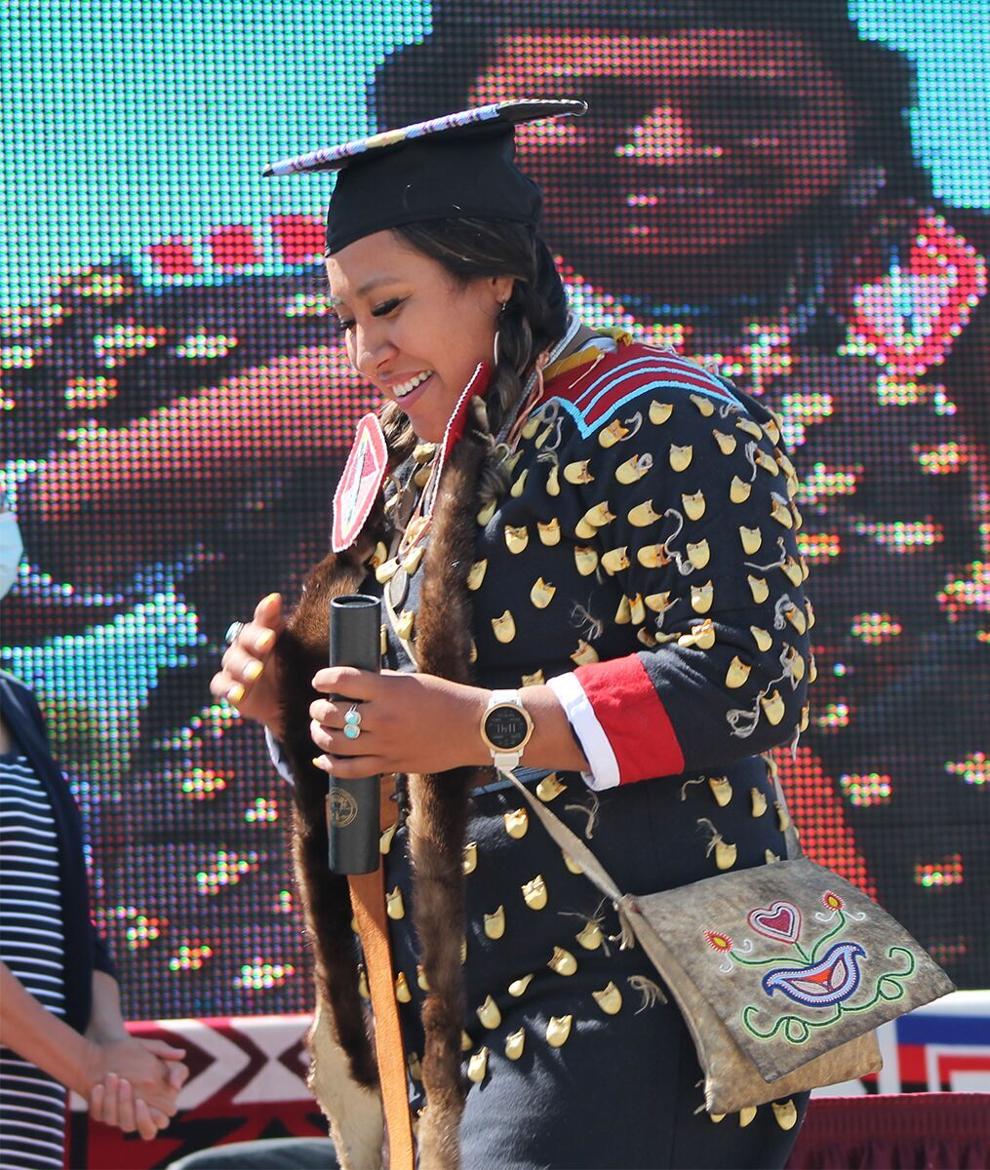 PABLO – Salish Kootenai College honored its graduates while also providing a safe environment for participating family and friends by staging a drive-in movie-style graduation ceremony. Many people chose not to remain in their cars and instead brought their own chairs to the parking lot's sitting area. 
Yamncut Drum, attended and welcomed family and friends to the graduation ceremony. Ms. Ronda Howlett, SKC Board of Directors, 1st Vice Chairwoman, prayed to the Creator and reminded graduates that the Creator knows who they are and prayed for blessings be upon them. 
"It's good to see our Elders among us enjoying a beautiful day after a very challenging year," said Jim Durglo, Chairman of the SKC Board of Directors. "There is nothing more beautiful than a crowd of Native and Indigenous people enjoying and celebrating each other's success."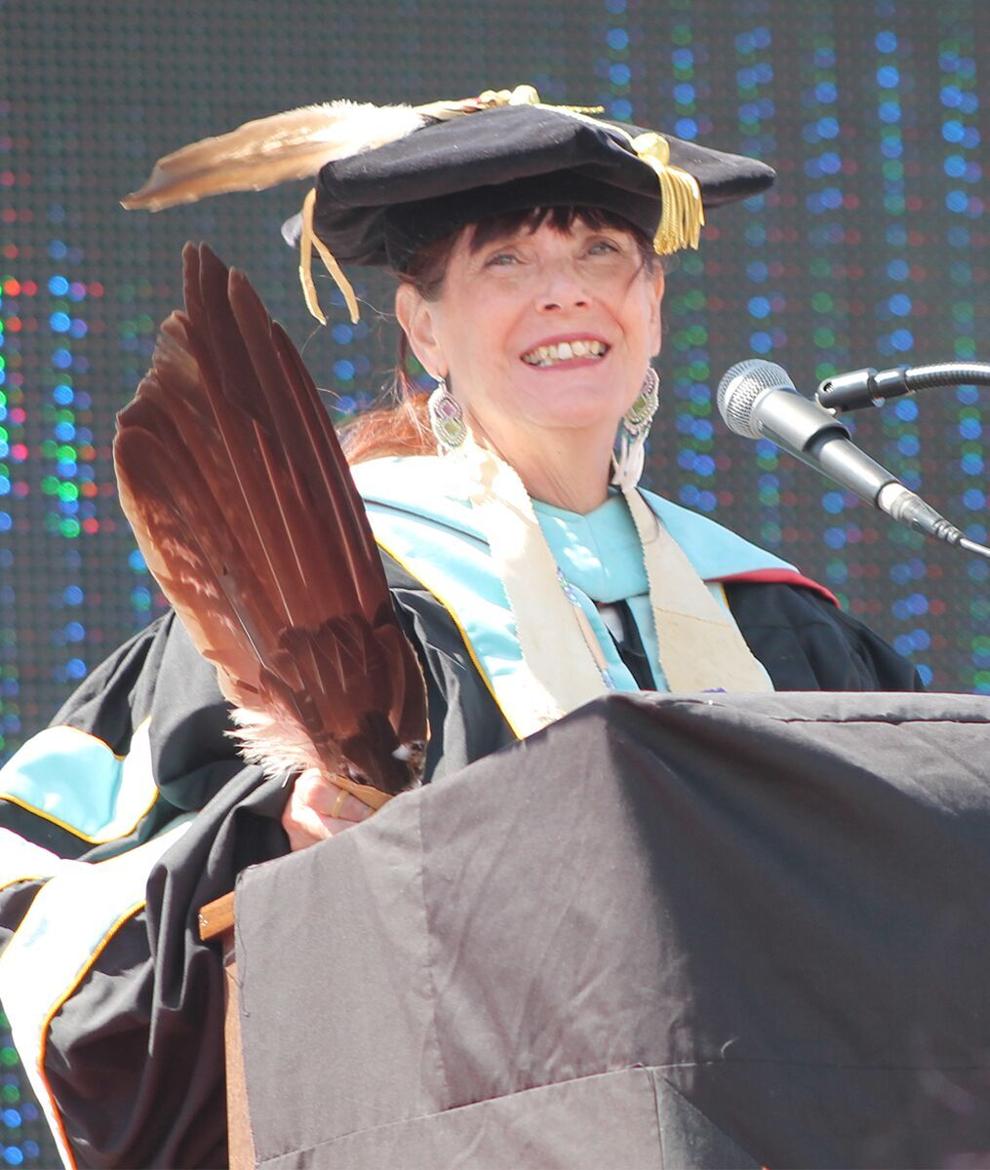 SKC President Dr. Sandra Boham delivered the commencement address. "These young people that we are recognizing and celebrating today are the people who will be in the future... the next leaders," she said. Boham praised the students for persevering during the difficult times of COVID-19.
Student of the year, Michelle La Roque, SKC Nursing Student, acknowledged the obstacles students go through. "Here you all are today, graduating after all your hard work and your hardest year ever, and you endured your last year of college during a pandemic," La Roque said. During this year, people endured all the troubles and emotional stress due to COVID-19: faces covered and limited interaction, internet issues, and many more unplanned circumstances.
Teachers of the Year were Amie Tryon and Dr. Michael Munson. Tryon thanked students and graduates for choosing to be part of the SKC family and making SKC a part of their lives. "Continue to be lifelong learners," she told the graduates. "Continue to teach, you have a lot to give to your communities."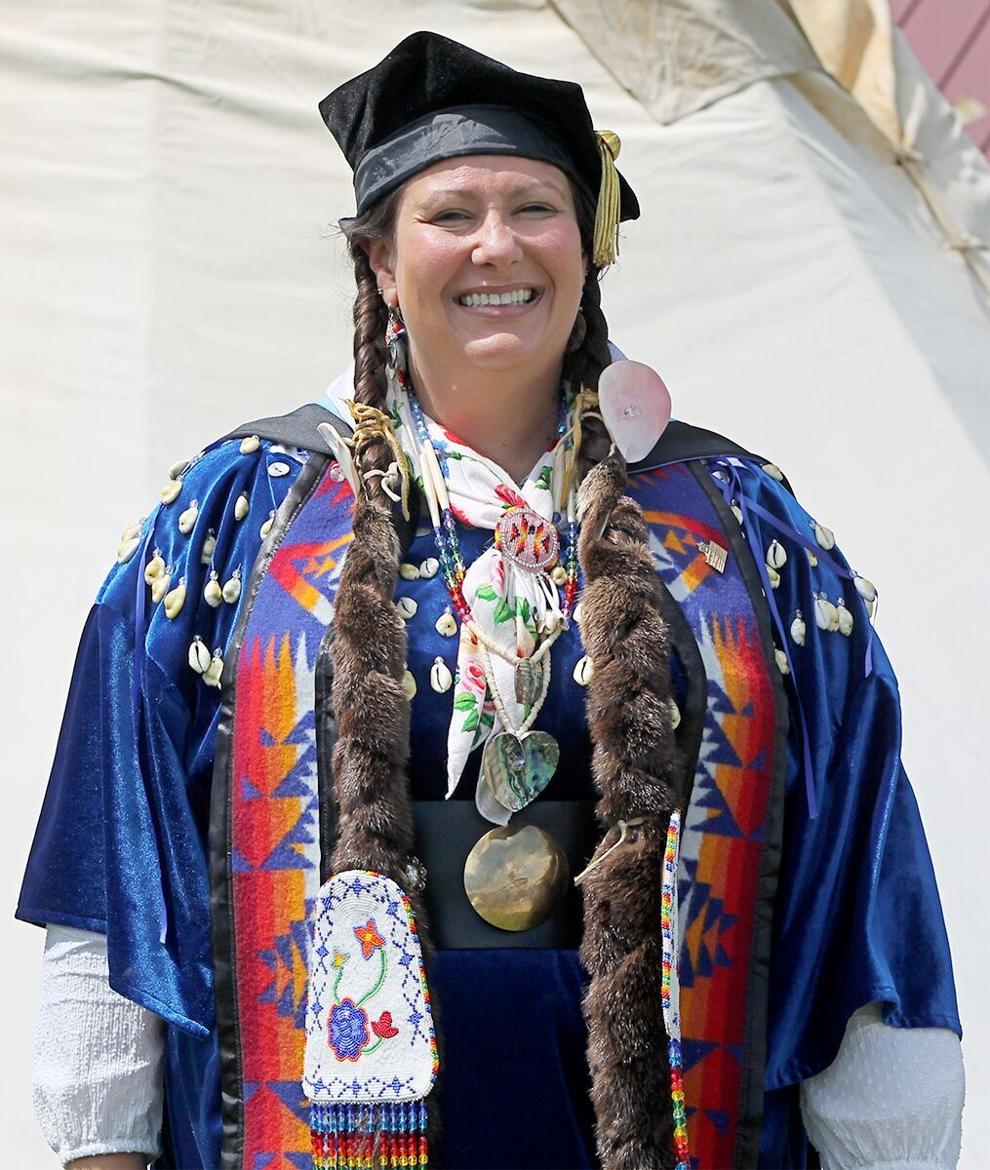 Munson, who empowers her students to improve the lives of many others by teaching future generations, puts her heart and soul into everything she does. Munson has played a key role in the development of the Salish Language Educator Development Program as well as the culture and language studies program at SKC. 
Munson shared an excerpt from Jennifer Finley's Heart of the Bitterroot about "Kʷillqs," a Kalispell warrior woman. "We can learn a lot from 'Kʷillqs,' who embraces our cultural values with prayer, beauty, confidence, pride, dignity, humility, and grace." In her journey, Kʷillqs demonstrated fearless and selfless love and dedication to the well-being of our community, Munson said. She encouraged the graduates to embody the concept of Kʷillqs.
Ms. Billie Nich'e Caye, SKC Board of Directors, closed with prayer and Chief Cliff Drum completed the graduation with an honor song and exit.
Salish Kootenai College Graduation plays it safe during the time of COVID