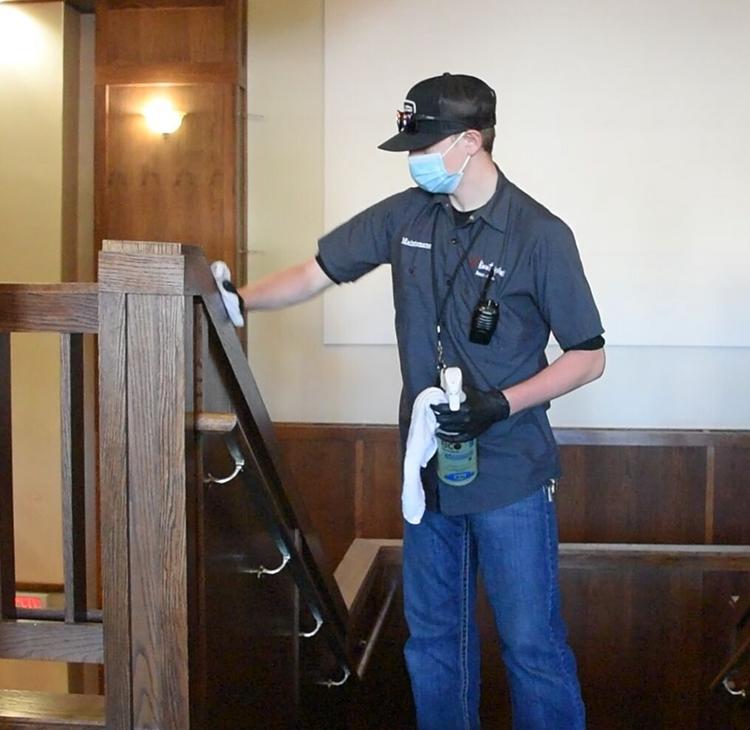 S&K Gaming has announced extensive CDC recommended health and safety standards and protocols for its reopened properties. As always, the number one priority has been, and will continue to be, the health and wellbeing of its team members, guests, and the entire Mission Valley community.
The staff at all SKG properties look forward to welcoming you back when it is comfortable for you. We know how important it is for you to confidently return to our casinos, stay in our hotel and eat in our restaurants, so our team has been working hard to give you that confidence. Just know that when you are ready…so will we.
The following procedures have been implemented and are followed at all S&K Gaming properties including Gray Wolf Peak Casino, Kwataqnuk Resort and Casino and Big Arm Resort:
Limited entry points allow for team members to do non-evasive temperature checks and ensure everyone is wearing a mask. Any customer displaying over 100.4 temperature are not be permitted to enter and will be directed to seek medical care.
Reduced Capacity at Kwataqnuk to 50 in the main casino and 10 each in the two non-smoking casinos. Gray Wolf Peak has a 150-person limit.
The frequency of cleaning and sanitizing has been increased in all public spaces with an emphasis on high contact surfaces. In addition to routine cleaning, enhanced cleaning procedures including more frequent cleaning, gaming machine sanitation multiple times during shifts.
Installation of hand sanitizing stations for guest and employee use throughout casinos and at entry
Casinos closing during off hours for deep cleaning/sanitizing using a fogger system to dissipate the chemical over a wide range. This ensures all surfaces are disinfected with an EPA and CDC approved cleaning agent.
Restaurants tables have been arranged to ensure appropriate distancing
Employees are also advised to maintain distance from patrons and fellow employees and to adhere to social distancing protocols by maintaining 6' of space between one another while standing in line, waiting for elevators, or moving throughout the property
Removed some chairs from high utilization game titles
While the safety of everyone at SKG is extremely important, the livelihood of our staff is also very important to us. We know that COVID-19 is here for the foreseeable future, so keeping that and the financial wellbeing of our employees in mind, a CDC guided response plan for a suspected or positive COVID-19 case by an employee or patron has been implemented S&K Gaming wide. SKG will always follow all CDC guidelines at a minimum and do more whenever we possibly can to protect our employees, our valued customers, and our community and neighbors. This is a thorough effort to reduce the spread while also allowing business as usual. 
"When our guests walk through our reopened doors, we want them to know that their health and safety is our first priority," said CEO Bryon Miller. "At the same time, we also want our employees to know that these changes will help safeguard their health as well, whether interacting with guests or each other." 
Kwataqnuk and Gray Wolf Peak are open daily from 10 am – 1 am. You can follow Gray Wolf Peak, KwaTaqNuk Resort and Big Arm Resort's Facebook pages for more updates on operations.